Wed, 8 May 2019
PRODcast 162: Let's Recall Several Baseballmen with David Roth
LET'S TALK TO IT
SPONSOR BREAK - Muscle Buddies Deltoid Glaze
FOOD & BEVERAGE NEWS: You Eat And Drink Them
Riley gets flavor blasted.

Ian gets hopped up on Yerbae.
MUSICAL GUEST: PILE
HUMAN GUEST: David Roth of Deadspin and the Internet
Let's Recall Several Baseballmen: The Cards
THE BASEBALL THINGS
THE GOOD
The Reds and the Padres are cool and fun

.

Shohei is BACk, baby.

Whoooooole lotta grand slams. The most ever, in fact!

Joey Gallo and Hunter Pence hitting monster bombs.

Mike Fiers threw a no hitter and no one cared
THE BAD
Kenley and

Joe Kelly broken.
THE UGLY
It would appear that a governor has been put on the mammoth machine, however smashes and jacks appear to be on a rampage, and moonshots have made a move as well.

This whole Bellinger to the OF to make sure he doesn't dive is hilarious
OLD SCHOOL PLAYER OF THE WEEK: Bartolomé Fortunato
---
Wed, 1 May 2019
PRODcast 161: Million Guaranteed Dollars
SMELL THE GLOVE!
MUSICAL GUEST: SPOTLIGHTS
Buy "Love and Decay" here. Stream it here.
HUMAN GUEST: Mike Petriello, STATCAST
THE BASEBALL THINGS
THE GOOD
Luke Voit & Cody Bellinger
THE BAD
THE UGLY
Chris Sale is winless (and a red ass)
OLD SCHOOL PLAYER OF THE WEEK: Mickey Klutts
---
Wed, 24 April 2019
PRODcast 160: Dear Toronto, Your Large Adult Son Has Arrived
SMELL THE GLOVE!
MUSICAL GUEST: Wand
Buy "Laughing Matter" here. Stream it here.
HUMAN GUEST: BENNY HOROWITZ of the Gaslight Anthem, Antarctico Vespucci, and Mercy Union.

Go see Mercy Union on tour, and buy "The Quarry" here.
THE BASEBALL THINGS
THE BAD
We cursed the Rays and they got swept by the Red Sox, but then the Sox turned went and got swept in a DH by the Tigers

Bo Bichette broke his hand

The horrific Nick Burdi

Keuchel & Kimbrel still golfing or whatever
THE GOOD
VLAD JR. GOT THE CALL! - DEBUT IS FRIDAY

Freddie Freeman told Tyler Bauer to can it

Gio to MIL

Mets have the same record as the Yankees, which we all predicted

Christian Yelich continues to destroy baseballs, esp to the opposite field

Halos update: Shohei is taking BP, Cody Allen lost his job, they've lost 9 of 11. This is fine.
THE UGLY
Which team will win their division with the largest margin?

The mammoths could be going extinct: only three mammoth jacks since our last podcast.
OLD SCHOOL PLAYER OF THE WEEK: DeWayne Buice
---
Thu, 18 April 2019
PRODcast 159: No Fun Allowed
GREETINGS, PEOPLE OF THE WEB!
Thanks for listening! Support us on Patreon if you'd like, but you don't have to.
You've got a couple weeks left to snag our Patreon "Sickest-Ass T-Shirt"

Please rate us on iTunes, tell a friend who likes baseball and/or music
MUSICAL GUEST: Town Portal
THE BASEBALL THINGS
THE BAD
The Ozzie Albies extension is the worst ever

Chris Davis is historically bad …

... And so is Trevor Rosenthal … he's already worth -0.7 WAR this year.

Tim Anderson gets plunked
THE GOOD
THE UGLY
MLB has a mammoth problem
OLD SCHOOL PLAYER OF THE WEEK: FREDDIE PATEK
---
Mon, 1 April 2019
PRODcast 158: WELCOME BACK, BASEDBALL! (Take 2)
WELCOME BACK, BASEDBALL!
A welcome message from a friend.
Thanks as always for listening. Support us on Patreon if you don't already, or don't.

Rate us on iTunes.
MUSICAL GUEST: Low Dose
From Philly, third best city in the world. Ex Fight Amp and Legendary Divorce. Out now on Knife Hits/Brutal Panda.
Stream "Low Dose" here. Buy it here.
HUMAN GUEST: Colby James, eater of the Fowl Pole
BASEBALL THINGS
All our AL predictions might have been wrong. We regret the error.
The legend of la Tortuga grows
TULO to the IL.
Pitchers are mashing taters
Acuña's extension
Bill Plaschke is still a fucking clown. Check this shit out.
NAME OF THE YEAR BRACKET
We handicap the only bracket that matters.
OLD SCHOOL PLAYER OF THE WEEK: HUGH YANCY
---
Sun, 24 March 2019
PRODcast 157: How Long Is He Now?
GREETINGS, FELLOW KIDS
Thanks as always for listening. Support us on Patreon if you don't already, or don't.

Rate us on iTunes. We've plateaued a bit with our listenership. Tell a friend.

Our Patreon "Sickest-Ass T-Shirt" soft launch (a horrible term). Anyone who bumps their Patreon sponsorship to $20/mo any time between now and the end of April will qualify. If you're interested and were not a part of our "Sick-Ass T-Shirt" tier late last year, please send us your tee size. And if were a part of that tier and have been stricken with dadbod, gotten super swole, or lost a bunch of weight and need a different size than last round, let us know.
BONUS BEVERAGE CONTENT: THE BUBLY BRACKET
MUSICAL GUEST: Herod - Sombre Dessein
Buy Sombre Dessein here. Stream it here.
BASEBALL THINGS
TROUT!!!

You get an extension, and you get an extension, and you get an extension

Nick Senzel is just the latest prospect to get screwed by the bullshit service time rules. Read David Roth's excellent article,

Does MLB Care If No One Cares?

Gio to the Yanks on a MiLB deal

CarGo to the Indians on a MiLB deal
DIVISION PREVIEWS: NL EAST
OLD SCHOOL PLAYER OF THE WEEK: Butch Alberts
---
Tue, 12 March 2019
PRODcast 156: Test Tube Baseball
GREETINGS, FELLOW KIDS
Thanks as always for listening. Support us on Patreon if you don't already, or don't.

Our Patreon "Sickest-Ass T-Shirt" pre-announcement: the collab with Derrick Baker of Relish Brand is taking shape, is totally fucking amazing, and should be available before the season starts.

What's new with yer bois?
MUSICAL GUEST: JPEGMAFIA
Veteran is out now. Buy it!
BASEBALL THINGS
The Atlantic League is fucking baseball up, it's dumb as shit, and we kinda like it?

Manny Machado says the Padres can't win the division, but might be able to contend for a wild card. He's right.

Vlad Jr. out for three-plus weeks with an "oblique strain". O RLY?

Joe Kelly hurt his back making Cajun food

Via Patreon supporter Neil Anglen: THE FOWL POLE
OUR TOP 20 COLLEGE BASEBALL NAMES OF 2019
D1baseball.com did the heavy lifting here, and we've distilled it to our 20 favorites.
DIVISION PREVIEWS: NL CENTRAL
Everyone's favorite division!
OLD SCHOOL PLAYER OF THE WEEK: Eddie Solomon
---
Tue, 5 March 2019
PRODcast 155: The Bryce Is Right (Get It?)
GREETINGS, FELLOW KIDS
Thanks as always for listening. Support us on Patreon if you don't already, or don't.

Didja get yer tees?
HUMAN/MUSICAL GUEST: Ryan Ferguson of No Knife
BASEBALL THINGS
Our long national nightmare is over! Hryce Barper to PHI for 13/$330m

Scott Boras is beyond cheesy
RIP in peace Royals

Arb dudes gettin' screwed
DIVISIONAL PREVIEWS: NL WEST
OLD SCHOOL PLAYER OF THE WEEK: GARY LANCE
---
Wed, 27 February 2019
PRODcast 154: Baseball Is Back, But Broken
PATREON TEE CLUB UPDATE
Tees shipped this week!

Tour debrief!
MUSICAL GUEST: The Storied Northwest
Buy The Storied Northwest here. Stream it here.
HUMAN GUEST: MICHAEL BAUMANN OF THE RINGER
BASEBALL THINGS
Manny

Nole-y

Collusion?

Sean Doolittle for MLBPA President, and the actual president TBH

Marwint to Twint

Vlad Jr. and the service time conundrum

Is Spring Training bad? It's bad, we're just so starved for NOT football

There are people who are not Trevor Bauer and Tim Tebow who rush to defend them online. Who are there people and why are they?
OLD SCHOOL PLAYER OF THE WEEK: DAROLD KNOWLES
---
Thu, 17 January 2019
ep153
HELLO AND WELCOME TO 2019 WHERE EVERYTHING IS BAD
PATREON TEE CLUB UPDATE
Tees are being printed this week, but likely will not ship until mid-Feb due to tour
MUSICAL GUEST: GREAT FALLS.
Buy A Sense of Rest here. Stream it here.

BUBLY SELTZER IS GOOD. We were not compensated for this message.
GO SEE THRICE ON TOUR with Bring Me the Horizon and Fever 333.
BASEBALL THINGS
Baseball is actually broken. Why is nobody signing? Is it collusion among the owners? Read Michael Baumann's excellent piece on the tough position the Players' Association is in.
The Mets: also broken.
Kyler Murray situation? Broken.
Melvin :: B.J. :: Melvin :: B.J.
Venezuelan batflips and the hidebound culture of baseball in the U.S.
OLD SCHOOL PLAYER OF THE WEEK: Greg Legg
---
Wed, 19 December 2018
PRODcast 152: The Year-End Craptacular!
HELLO
Thanks for the support! It's been really great to be back. We launched a Patreon this year, and although none of you needed to sign up for it, you did, and that means a lot to us.
Tees for the Patreon Tee Club ($12 tier) will be printed in late-January and shipped out ASAP. Thanks so much for being a part of it. We had almost 80 peeps get involved, and that rules. We'll try to do and exclusive tee on a quarterly or bi-annual basis depending on what you guys want.
R&I'S EOY LISTS
Here are our individual Top 5 Records of 2018
Riley
Pianos Become The Teeth - Wait For Love

Holy Fawn - Death Spells

Daughters - You Won't Get What You Want (Daughter 3:00)

Low - Double Negative

Cult Leader - A Patient Man (Aurum Reclusa)
Full Top 20 for the year is on hermitology.com, plus a buttload of honorable mention records that I loved and put together a Spotify and Apple Music playlist for. It was a killer year for music, and I think you should have some. Please hit us up with some of the stuff that you dug and we whiffed on.
Ian
Spiritualized: And Nothing Hurt

Kendrick et al: Black Panther Soundtrack

Vein: Errorzone

Boygenius

Prodigy: No Tourists
Ian doesn't have a website, so here are his Top 6-20 if you're curious:
Robyn: Honey
Brigid Mae Power, The Two Worlds
Daughters: You Won't Get What You Want
Wand: Perfume
Vince Staples: FM
Wye Oak: The Louder You Call the Faster I Run
Low: Double Negative
Migos: Culture II
Anderson. Paak: Oxnard
Czarface Meets Metalface
Mitski: Be the Cowboy
Young Fathers: Cocoa Sugar
Idles: Joy as an Act of Resistance
Lucy Dacus: Historian
TVAM: Psychic Data
BASEBALL THINGS
The Winter Meetings came and went

FA signings
MINOR LEAGUE NAMES: PART 8 - THE FINAL CHAPTER
Dannysmel Tavarez (Reds)

Beiker Pineda (Red Sox)

Nelfy Abreu (Red Sox)

Branfiel Concepcion (Royals)

Yordy Guaba (Royals)

Daury Cabrera (Royals)

Fraicy Breton (Royals)

Warling Vicenter (Royals)

Diosfer Romero (Tigers)

Cleiverth Perez (Tigers)

Wirliel Rangel (Tigers)

Brahiap Carillo (Twins)

Daneuris Lagrange (White Sox)

Yoelvin Silven (White Sox)

Caonabo Cosme (Yanks manager)

Juan Crisp (Yanks)

Jhoiner Rodriguez (Yanks)

Enyerberth Ascanio (Yanks)
OLD SCHOOL PLAYER OF THE WEEK: CECILIO GUANTE
Cecilio Guante.
---
Wed, 5 December 2018
PRODcast 151: Mailbag Extravaganza
COME COOL YOURSELF BY THE STOVE.
HOUSEKEEPING
MUSICAL GUEST: SPIRITUALIZED
Buy "And Nothing Hurt" here. Stream it here.
THE BASEBALL THINGS
Quick Hits from the Hot Stove:
Trader Jerry is at it again: Cano & Diaz to Mets, Segura to Phils

Patrick Corbin to the Nats

GLODSCHMIDT TO CRADINALS
YOUR WEIRD EMAILS
MINOR LEAGUE NAMES: DSL PART 7 - RAYS 'N RANGERS EDITION
Aneudis Beard (Rangers)

Jeuyson Fernandez (Rangers)

Osleivis Basabe (Rangers)

Keithron Moss (Rangers)

Rehybell Perozo (Rangers)

Over Galue (Rays)

Shuruendy Valeriano (Rays)

Stir Candelario (Rays)

Roybell Santodomingo (Rays)

Freddvil Chevez (Rays)
OLD SCHOOL PLAYER OF THE WEEK: JOE PETTINI
---
Wed, 28 November 2018
PRODcast 150: The Cold Stove Edition
HOUSEKEEPING
LAST CHANCE FOR THIS NEW PATREON PREMIUM
MUSICAL GUEST: HEMWICK
Buy Junkie here. Stream it here.
THE BASEBALL THINGS
The stove is cold so we made up some shit to talk about. Donating to racist governors, teh Barves, teh Marniers, teh postseason awards, and a possible new A's stadium.
MINOR LEAGUE NAMES TEAM OF THE WEEK:
THE BEST OF DOMINICAN SUMMER LEAGUE, PART 6: THE ONE WITH ALL THE PIRATES
Joelvis Del Rosario
Yoelvis Reyes
Jhan Polanco
Bladimir Susana
Norkis Marcos
Yoyner Fajardo
Shendrik Apostel
Arlinthon De Dios
Gavi Nivar (mgr)
Yorman Bazardo (pitching coach)
OLD SCHOOL PLAYER OF THE WEEK: JERRY MORALES
---
Sun, 28 October 2018
PRODcast 149: This Is Getting Whirreled SERIOUS
SERIOUS BUSINESS.
HOUSEKEEPING
PEEP THE NEW PATREON PREMIUM
MUSICAL GUEST: CLOUD NOTHINGS
Buy Last Building Burning here. Stream it here.
THE HUMAN GUEST
Jessica Sands of Modern Hobo and the Home and Away podcast joined us to talk touring, minor league ball, entrepreneurship, women's sports, and other stuff. It ruled!
THE BASEBALL THINGS
The Red Sox are mostly going through the Dodgers like a pavement saw through warm butter.
The Mets hired a "GM."
MINOR LEAGUE NAMES TEAM OF THE WEEK:
THE BEST OF DOMINICAN SUMMER LEAGUE - PART 5
Jefferson Escorcha (Mets)

Neraldo Catalina (Mets)

Eiker Huizi (Mets)

Rolfy Vargas (Mets)

Abrahan Hiraldo (Nats)

Frailin Turbi (Nats)

Tristan Hansack (Nats)

Edangle Tovar (Nats)

Welbin Bautista (Orioles)

Maximo De La Rosa (Phillies)

Homy Ovalles (Phillies – Hitting Coach)
OLD SCHOOL PLAYER OF THE WEEK: DOUG BIRD
---
Thu, 25 October 2018
PRODcast 148: World Series Crud
RELAX. THIS WILL ALL BE OVER SOON.
HOUSEKEEPING
MUSICAL GUEST: TVAM
Buy PSYCHIC DATA here. Stream it here.
THE BASEBALL THINGS, with the LA Times' Andy McCullough
Are the SOX up 2-0 or are the Doyers down 0-2? We aim to find out.
Then some manager chat without Andy.
MINOR LEAGUE NAMES TEAM OF THE WEEK: THE BEST OF DOMINICAN SUMMER LEAGUE - PART 4 -- ALL DSL MARLINS EDITION!!
Honorary: pitching coach Freddery Arias
OLD SCHOOL PLAYER OF THE WEEK: FERNANDO MOTHERFUCKING VALENZUELA
---
Sun, 21 October 2018
PRODcast 147: Baseball Is Cancelled
SORRY, WE DON'T MAKE THE RULES.
HOUSEKEEPING
MUSICAL GUEST: mewithoutyou
Buy [untitled] here. Stream it here.
THE BASEBALL THINGS
NLCS
ALCS
WS
Physics, gravity, stupidity, and what have you
More bitching about replay and announcers
MINOR LEAGUE NAMES TEAM OF THE WEEK: THE BEST OF DOMINICAN SUMMER LEAGUE - PART 3
Rodolfo Bone (Giants)

Keyberth Mejias (Giants)

Luigi Pichardo (Giants)

Diarlin Jimenez (Indians)

Darlin Noboa (Indians)

Wardquelin Vazquez (Indians)

Jothson Flores (Indians)

Jhonkensy Noel (Indians)

Marlin Made (Indians)

Ortwin Pieternella (Mariners)

Gunn Omosako (Mariners)
OLD SCHOOL PLAYER OF THE WEEK: TED MARTINEZ
---
Mon, 8 October 2018
PRODcast 146" *LIVE* from Rochester!
WHAT'S UP, NERDS

HOUSEKEEPING
MUSICAL GUEST: LOW
Buy Double Negative here. Stream it here.
THE BASEBALL THINGS
Division Series updates!
These fuckin' announcers fuckin' suck!
Managers are getting fired and shit and no one fuckin' cares, not even the managers
MINOR LEAGUE NAMES TEAM OF THE WEEK: THE BEST OF DOMINICAN SUMMER LEAGUE - PART 2
Wander Feliz (Cubs)
Fabian Pertuz (Cubs)
Rigoberto Borbolla (Dbax)
Petter Caty (Dbax)
Ramses Malave (Dbax)
Wilderd Patino (Dbax)
Jenderson Jardines (Dodgers)
Yhostin Chirinos (Dodgers)
Jorbit Vivas (Dodgers)
Rushenten Tomsjansen (Dodgers)
OLD SCHOOL PLAYER OF THE WEEK: BOB HORNER
---
Wed, 26 September 2018
PRODcast 145: Grams Is the Weight of a Major League Baseball
Did you know a baseball weighed 145 grams? Yeah, neither did we.
HOUSEKEEPING
MUSICAL GUEST: HOLY FAWN
Buy Death Spells here. Stream it here.
THE BASEBALL THINGS
RIP the 2018 regular season.

Some teams clinched, but the NL is still wild af. Basically, root for chaos.

MVPz: Trout or Betts? Yelich or DeGrom or someone else?

Cy Young: DeGrom or Scherzer? Verlander or Sale?

Mets garbage update
YOUR DUMB EMAILS
Jordan asks: Should I pick Fortnite or baseball to make my son love me?
Jason asks: Should I keep slogging away with Bonefolder?
Neil asks (and answers): Is there a god?
Chris asks: Can we get some love for those early '90s Barves?
and Muck asks: Should we do another Puig Destroyer record?
MINOR LEAGUE NAMES TEAM OF THE WEEK: THE BEST OF DOMINICAN SUMMER LEAGUE - PART 1
Ewdy Aquino (Angels)

Raider Uceta (Angels)

Diosmerky Taveras (Astros)

Heitor Tokar (Astros)

Yorlenis Noa (A's)

Geykler Davila (A's)

Geyber Jimenez (Blue Jays)

Erickvi Celedonio (Blue Jays)

Farlyn Manon (Brewers)

Joyser Garcia (Cards)

Yowelfy Rosario (Cards)
OLD SCHOOL PLAYER OF THE WEEK: SCOTT LOUCKS
Scott Loucks like a cop.
---
Thu, 13 September 2018
PRODcast 144: Gross.
HELLO, WORLD WIDE WEB
This is your show, ya filthy animals. Enjoy it, or don't. We don't give a hoot.
HOUSEKEEPING
MUSICAL GUEST: Mitski - Be the Cowboy
Buy it and/or stream it. It's wicked good!
THE BASEBALL THINGS
Season ends in 17 days! That's crazy! NOOOO. Can we extend the season to February so we don't have to hear about handegg?

Standings updates

Manaea out for a year and a half

Ohtani is broken, but mashing … how does this affect a Trout signing

David Wright is coming back for one game apparently for some reason?
MINOR LEAGUE NAMES TEAM OF THE WEEK: FORT MYERS MIRACLE
OLD SCHOOL PLAYER OF THE WEEK: Eric Soderholm
---
Wed, 5 September 2018
PRODcast 143: I LOVE YOU
HELLO, NERDS
We're back after a hiatus! We apologize for the radio silence. Here is some garbage for your ears.
HOUSEKEEPING
MUSICAL GUEST: JESUS PIECE
Only Self is out now.
THE BASEBALL THINGS
We're in the home stretch! I think? What year is it?

The only good races are in West

Let's stop pretending the AL East is competitive

Orioles futility watch

Trades? Cutch, Gio, Dosh Johnaldson,

SAY IT AIN'T SHO! :'(
MINOR LEAGUE TEAM OF THE WEEK: Florida Fire Frogs
Mormon Tabernacle Choir Division
Tanner Allison

Tucker Davidson

Connor Johnstone

Chase Johnson-Mullins

Connor Simmons

Tyler Watson

Braxton Davidson

Greyson Jenista

Garrison Schwartz
Scrabble Fails Division
Daysbel Hernandez

Dilmer Mejia

Filyer Sanchez

Albinson Volquez

Huascar Ynoa
OLD SCHOOL PLAYER OF THE WEEK: George Theodore
---
Thu, 16 August 2018
PRODcast142: (That's Chappie)
HELLO, NERDS
We had a killer interview with Jason Wojciechowski but it got eaten by the void and we feel sad for you because it was really good and funny. Anyway, sorry. We're gonna try it again sometime.
HOUSEKEEPING
MUSICAL GUEST: FOXING
Nearer My God is out now.
THE BASEBALL THINGS
New news …

Ureña v. Acuña!

Puig v. Hundley!

The Dodgers are a dumpster fire

The Red Sox have a pretty decent shot at the M's single-season W record

Mets score a week's worth of runs in one game

Catching up on old news …

Jayson Werth is mashing rec league dingers and being a vocal, grumpy, old baseballer dude on the internet
MINOR LEAGUE TEAM OF THE WEEK: Bowie Baysox
Keegan Akin

Tanner Chleborad

Jay Flaa

Jonatan Isenia

Dean Kremer

Reid Love

Zach Muckenhirn

Zach Pop

Ryan Mountcastle

D'Arby Myers
OLD SCHOOL PLAYER OF THE WEEK: Bud Anderson
Our large adult son, Karl Adam "Bud" Anderson, appeared in 64 games over two seasons with the Cleveland Indians (82 & 83), and posted a record of 4-10, with a 3.68 ERA, and a 114 ERA+. And that's not all that bad (or not as bad as most of the players we feature in this segment), which is why it's a little odd that he just up and vanished after two seasons. Surely there has to have been a market for burly, walrus-faced, ball-throwing relief mammals at that time. Alas, Bud retired and became an assistant baseball coach at WT Clarke High School in East Meadow, NY. While it's not the destiny we'd hoped our glazed, mustachioed ham in a baseball uniform would reach, it is a perfect place for that 80-grade DADHAT to end up.
---
Thu, 26 July 2018
PRODcast 141: Eric Byrnes Is Out of His Goddamn Mind
HOUSEKEEPING
MUSICAL GUEST: LLNN
THE BASEBALL THINGS
MINOR LEAGUE TEAM OF THE WEEK: SALEM-KEIZER VOLCANOES
Hector Borg

Matt Frisbee

Sydney Dupree

Greg Jacknewitz
Norwith Gudino
Mack Meyer

JJ Santa Cruz

Nico Giarratano

Dalton Combs

Jose Layer
OLD SCHOOL PLAYER OF THE WEEK: Frank Tepedino
---
Thu, 19 July 2018
PRODcast 140: The Mashed Taters Edition
HELLO, BASEDBALL FANS
HOUSEKEEPING
MUSICAL GUEST: VEIN
"Errorzone" is out now.
THE BASEBALL THINGS
ASG, HRD recap

Josh Hader had a rough one

Manny Machado to the Dodgers!

Hand to the Clevelands

Mike Trout & The Angels vs. MLB – #BRAND #MARKETING

Ohtani cleared to throw

Second half outlook
MINOR LEAGUE TEAM OF THE WEEK: WEST VIRGINIA BLACK BEARS
Francis Del Orbe
Michael Flynn
Zach Susi
Raul Siri
Edison Lantigua
Travis Swaggerty
Connor Kaiser
Zack Kone
Robbie Glendinning
Paul Brands
OLD SCHOOL PLAYER OF THE WEEK: BRICK SMITH
Brick Dudley Smith was NOT A COP, but was rather a first baseman for the Seattle Mariners for about all of 15 minutes in 1987 and 88.
---
Sun, 8 July 2018
PRODcast 139: I'm Gonna Kill That Fuckin' Cricket
HELLO, BASEDBALL FANS
HOUSEKEEPING
MUSICAL GUEST: THE ARMED
"Only Love" is out now.
THE BASEBALL THINGS
The Machado sweepstakes

Meanwhile, the best team in the NL is … checks notes … The Brewers?

All Star Game: I have no idea what's going on and I don't care.

Astros and Red Sox are on a collision course for … something

Maximum Muncy
BAD BALLPARK FOOD OF THE WEEK:
The Erie SeaWolves released a new food creation: The cotton candy hot dog. It is fucking gross and I hate it.
MINOR LEAGUE TEAM OF THE WEEK: Spokane Indians
OLD SCHOOL PLAYER OF THE WEEK: Don Stanhouse
---
Tue, 19 June 2018
PRODcast 138: Give Me All of the Bread
HELLO, BASEDBALL FANS
HOUSEKEEPING
MUSICAL GUEST: BRIGID MAE POWER
The Two Worlds is out now.
YOUR DUMB EMAILS

THE BASEBALL THINGS
Miek Truot. Still good.

Which is handy, because Albert is roughly replacement level.

ASG voting is whatever

Mets fire sale about to open up

HOU won 12 straight...

But the M's are still hanging in!
MINOR LEAGUE NAMES TEAM OF THE WEEK: THE ABERDEEN IRONBIRDS
OLD SCHOOL PLAYER OF THE WEEK: Biff Pocoroba
---
Wed, 6 June 2018
PRODcast 137: I WANT THE CUP
HELLO, BASEDBALL FANS
HOUSEKEEPING
MUSICAL GUEST: THE FORMS
Check them out on Bandcamp or Spotify
HUMAN GUEST: Dave Lozo of Vice Sports and the Puck Soup Podcast!
THE BASEBALL THINGS
The MLB Draft happened

Has there ever been a "JR Smith in Game 1 of the NBA Finals" in baseball?

Kole Calhoun is broken, very much so

Clayton Kershaw is also broken, in a different way

But Matt Kemp isn't?

All-Star ballots are out … do you care?

The Mariners are in first place?
BAD BALLPARK FOOD OF THE WEEK: Norfolk Tides "Oriole Dog"
Thanks to our buddy and Patreon supporter Neil for letting us know about this abomination that is available at Harbor Park. It's a hotdog with mac & cheese and crabmeat for some reason. He called it the best worst stadium food and actually said it was delicious. Please discuss.
MINOR LEAGUE TEAM OF THE WEEK: CHARLESTON RIVER DOGS
Braden Bristo

Dalton Higgins

Janson Junk

Dalton Lehnen

Yoiber Marquina

Nestor Oronel

Jio Orozco

Miguel Flames

Griffin Garabito

Dermis Garcia

Wilkerman Garcia

Danienger Perez
OLD SCHOOL PLAYER OF THE WEEK: MIKE CUBBAGE
---
Mon, 28 May 2018
PRODcast 136: God Is Dead
HELLO, SPROTS FANS
HOUSEKEEPING
MUSICAL GUEST: WAND. "PERFUME" is out now.

HUMAN GUEST: Matt Kory of the Athletic Boston
THE BASEBALL THINGS
VLAD JR.
Mike Trout
Five teams on pace to lose 100 games
Are the Mariners good?

Pirates be fightin',

Mets are Metsing

Acuña Matata!
Cole v. Bauer
MINOR LEAGUE TEAM OF THE WEEK: Cedar Rapids Kernels
OLD SCHOOL PLAYER OF THE WEEK: MARVIS FOLEY
Marvis Edwin Foley, was a backup catcher who played in part of five seasons with the White Sox and Rangers in the early 80s. He was mostly unremarkable, aside from his name (which sounds more like he should be one of Aretha Franklin's backup singers than a baseball playist). His glorious caucasian afro was markable, however. Over his illustrious career, he was worth -1 win, mashed 12 taters, had an OPS+ of 72 (not good), and racked up frequent flier miles shuttling between his big league club and the minors. After reading his name, I was stunned to find out that he was actually a burly, hairy, white dude from Kentucky. See: Reggie Willits, Reggie Cleveland, etc.
Marv is currently the roving catching instructor for the Colorado Rockies, and was previously a very successful MiLB coach, as he is the only manager to win titles in all three AAA leagues.
---
Wed, 23 May 2018
PRODcast 135: I Don't Care About Canadian Baseball
HELLO, SPROTS FANS
HOUSEKEEPING
MUSICAL GUEST: Beach House - 7
HUMAN GUEST: C Trent Rosecrans of The Athletic
THE BASEBALL THINGS
Robertson Canoe got popped for PEDs

Quick hits n' crazy shit: Hader's Ks, Hicks' 105 MPH cheddar, Rich Hill's GD blister, Mookie Betts & Mike Trout are good?

The Rays are making people mad with "The Opener"

Juan Soto

Lenny Dykstra
MINOR LEAGUE TEAM OF THE WEEK
Down East Wood Ducks (A - TEX)
Jacob Shortslef

Cole Wiper

Steven Bruce

Kyle Cody

Kaleb Fontenot

CD Pelham

Walter Weickel

Andretty Cordero

Blaine Prescott
OLD SCHOOL PLAYER OF THE WEEK: PAUL REUSCHEL
---
Mon, 14 May 2018
PRODcast 134: Long ... Long Bombs Away?
HELLO.
Let's talk to it.
MUSICAL GUEST: This Is the Kit. Moonshine Freeze is out now on Rough Trade.
HUMAN GUEST: Andy McCullough (again). It worked this time!!
THE BASEBALL THINGS
The Yanks & Red Sox are good, but is that good?

Matt Harvey is a Red and the Wilpons are petty af

Is Ohtani the best player in baseball? He has to be, right?

We're only 8 or 9 starts into the season, but there are some ungodly pitching stats this season - Scherzer, Verlander, Cole, Severino, … uh … Bart?

The White Sox won their 10th game yesterday, which fuckin' sucks
MINOR LEAGUE TEAM OF THE WEEK: Buies Creek Astros

OLD SCHOOL PLAYER OF THE WEEK
Wee Harry Chappas ... and a twist.
---
Wed, 9 May 2018
PRODcast 133: The Eagle Has Landed, Eh?
HELLO.
We were really excited to talk to Andy McCullough of the L.A. Times, but sadly the interview was not recorded. Apologies to Andy and also to you, because Andy was great and funny and oh god i want to crawl into a hole. Technology is the worst!!
HOUSEKEEPING
The Bad Broadcaster Bracket is over, and to absolutely nobody's surprise, Hawk won easily. Send us you ideas for the Good Broadcaster Bracket!
MUSICAL GUEST: Pianos Become The Teeth.
"Wait For Love" came out on February 16th and it's excellent. Stream it on Spotify or buy it on Bandcamp.
BASEBALL THINGS
James Paxton had a decent week
Ichiro "retired". All hail Ichiro.

Pujols got his 3000 hits, and now what?

The BARVES are good and the O's are ... not.

TANK-WATCH: Reds, Whysoggs, Orioles are all competing for the first overall pick.
Minor League Names Team of the Week - Lansing Lugnuts
OLD SCHOOL PLAYER OF THE WEEK: Mario Mendoza
Mendoza was monumentally shitty, and we salute him.
---
Mon, 30 April 2018
PRODcast 132: We Never Really Did Come Up with a Title for This Episode
HELLO
HOUSEKEEPING
BAD BROADCASTER BRACKET UPDATES

MUSICAL GUEST: Theo Katzman. "Heartbreak Hits" was one of Ian's favorite records of 2017.
GUEST: Keith Law, ESPN
BASEBALL THINGS
PANDA PITCHED

Nick Kingham had a pretty good debut

Dave Roberts benched Cody Bellinger for lack of hustle.
Minor League Names Team of the Week: Akron Rubber Ducks
Argenis Angulo
Shane Bieber
Shao-Ching Chiang
Dace Kime
Leandro Linares
Matt Whitehouse
Michael Peoples
Sicnarf Loopstok
Dorssys Paulino
Ka'ai Tom
OLD SCHOOL PLAYER OF THE WEEK: LOWELL PALMER
Support us on Patreon! Tell a friend! Or don't!
---
Mon, 23 April 2018
PRODcast 131: Darren in Edmonton: The Return!
PODCAST BUSINESS
MUSICAL GUEST
Heads.

Their new album, "Collider," came out on April 6 on This Charming Man.
THE EMAILS
BASEBALL THINGS
The Reds shitcanned Bryan Price … he just needed more time

Brandon Belt's crazy AB lasted 13 minutes!! Meanwhile Johnny Cueto has a .35 ERA

Sean Manaea no-hit the best lineup in baseball

Giancarlo Stanton slash line update: .185/.283/.395

What the hell is wrong with the Angels (excluding Mike Trout)?

There's a new addition of The Effort Police – Justin Verlander
Minor League Names Team of the Week - Dayton Dragons
Wendolyn Bautista

Packy Naughton

Sarkis Otanian

Ryan Nutof

Mac Sceroler

Hendrik Clementina

Mark Kolozsvary

Morgan Lofstrom

Jeter Downs

Narciso Crook
THE OLD SCHOOL PLAYER OF THE WEEK IS:
Separated at birth?
---
Mon, 16 April 2018
PRODcast 130: THE SKY IS FALLING
PODCAST BUSINESS
MUSICAL GUEST
Wye Oak. "The Louder I Call, the Faster It Runs," came out on April 6 on Merge.
Stream it on Spotify
Purchase it from Bandcamp or Merge Records
HUMAN GUEST
Grant Brisbee of SB Nation, founder of McCovey Chronicles. Read Grant Land every Monday.
BASEBALL THINGS
Baseball games getting snowed out in mid-April. Seems fine.

Basebrawls! Donnybrooks! Fisticuffs!

Our large adult sons are marvelous and we celebrate them: Bart & Vogey

Ohtani still good. That's all.

What in the fresh hell are the Mets doing and when will they Mets?

The standings, in general, are wild! Enjoy the small sample size weirdness while you may.

Puerto Rico series starts tomorrow: much of the island still doesn't have functional infrastructure, but we're sending them the Clevelands and the Twins? What the hell?

How the shit does Chris Russo still have a job?
Minor League Names Team of the Week: Lancaster JetHawks
Strong SEC names on this team, plus a famous rock star guitarist (sort of).
THE OLD SCHOOL PLAYER OF THE WEEK IS:
Johnnie LeMaster!
---
Mon, 9 April 2018
PRODcast 129: Shohei Me the Money
Hellos & Housekeepings
Hi!
The Music
This episode is dedicated to the memory of our friend Caleb Scofield. He made amazing music and we were lucky to have him in our lives.
If you can, please give something is his memory at https://www.youcaring.com/jenscofield-1149130.
The bumper music from this episode is:
Rest easy, Caleb.
Emails!
From Canada and elsewhere.
The Baseball Things
We introduce the BAD BROADCASTER BRACKET! Email or tweet us feedback.




We attempt to name the Marlins starting and

the Padres starting rotation. It does not go well

Shohei: the best.

Stanton's rough start in NY.

Let us take a moment to celebrate our new hero, Kazuhisa Makita

Minor League names team of the week: The San Jose Giants
The Old School Player of the Week Is...
Dwight Vern Bernard
---
Wed, 4 April 2018
PRODcast 128: How Do We Do This?
After a completely unplanned and unnecessary two-year hiatus we have returned to fill your ears with our special brand of baseball and music-related audio garbage. You're very welcome.
Please check it out and donate if you are able! Thanks and we love you.
https://www.patreon.com/productiveouts
Now... on to the show!
HELLO.
Wherein we attempt to update you on what happened over the last two years and make sense of the crazy new hell world in which we find ourselves. Baseball helps.
ALBUM OF THE WEEK
This is a bit self-serving, but we're really proud of "Strangled Light," the Less Art album. Listen to and purchase the record on Bandcamp, or wherever you consume your music.
THE BASEBALL THINGS
We've got:
Terrible predictions!

Weirdest off-season signings!

Ohtani Mania!

(Oh god I can't believe we're still talking about) Brian Dozier!

The Astros 4-man outfield!
and...
Gabe Kapler the musclebound manager
A BRIEF CHAT WITH:
David J. Roth, widely regarded as one of the world's greatest living coin magicians.
and finally...
THE OLD SCHOOL PLAYER OF THE WEEK:
Doug Gwosdz, Padres
---
Wed, 13 July 2016
PRODcast 127: We'll Figure Out a Title Later
Hello! It is we, the based ball mens. We made sound thing for you! It unfold like this:
- The Open, where we are a total mess.
- The Musical Guest: PUP. Buy "The Dream Is Over" here; stream in on Spotify here.
- The Email o' the Week: Ritchie (@ritchieage) wonders if we actually need to be told that dinged dongs are going "back" before they are "gone."
- The Baseball Things:
We discuss the HR Derby at painstaking length

We discuss the All-Star Game a little

We also inveigh about destroying young pitchers' arms and laud the new high-school pitch count rules

Game time: Riley & Ian attempt to name the starting 9 for the BARVES & TWINT (

respectfully borrowed from Andy & Pedro's podcast, Sportswriter's Blues)
- The Old School Player o' the Week is:
RANDY "JUNKMAN" JONES
"Junkman" earned the nickname because of his filthy sinker, not his literal junk. He's the proud owner of some plus #DADLAP, plus #DADHAT (when he actually wore one) and some elite locks that fall somewhere between Richard Simmons merm and Phil Spector's beehive.
Jones was born in Fullerton and went to Chapman University, was a 5th round selection of the Padres in 1972, made his big league debut in 1973, was a 20-game winner and All-Star in 1975, a 22-game winner, All-Star and CY Young Award winner in 1976, and fell off a cliff (not literally) quickly thereafter. That was due in large part to the Padres being exceedingly shitty from 1976 to 1980 (and beyond). He had a 2.24 ERA (3.23 FIP) in '75, and won 22 games and pitched 25 complete games in '76. Jones was traded to the Mets in 1981 and no longer a MLB player by 1983.
After his playing career he coached young players (Barry Zito being the most prominent), opened a couple restaurants, started a catering company – Randy Jones Buckboard Catering – and has his own BBQ sauce.
---
Tue, 5 July 2016
PRODcast 126: One Every Three Months, Whether You Need It or Not
Whoa, we're back! For now. Here's what happen(s)(ed):
- The show open, with Not Jose Mota!
- The Musical Guest: The Drones. Buy "Feelin' Kinda Free" here.
- The Email of the Week: Which players should have dreadlocks?
- The Baseball Things:
The All-Star Game rosters
Midseason review
Zack Hample and Marlins Man shold both delete their accounts
Bring back Gorilla Ball
Big Papi can't actually retire now
Stop beating up and sexually assaulting women, goddammit.
- The Old School Player of the Week is:
HENRY CRUZ.
Henry Acosta Cruz was outfielder and pinch hitter for the Dodgers and White Sox from 1975 to 1978. In 310 career ABs, Cruz hit .229 w/ 8 HR and 34 RBI, which explains why his MLB career was so short lived. Following his glory days, he spent 4 years in the Mexican league, 10 years and a scout for the Indians, and (according to Wikipedia) he is currently the director of the Dodgers' baseball academy in the Dominican.

During his playing days, Cruz looked like he was a part of the witness protection program, donning a thick mustache, 70-grade lambchop sideburns, 70-grade tinted #dadglasses, and a 60-grade #dadhat.
---
Mon, 11 April 2016
PRODcast 125: How Hard Is It to Slide into a Base?
Welcome to the second episode of the new leaner, meaner, and more in-betweener Productive Outs PRODcast. Here's what's in store for ye:
The Open.
The Musical Guest: Close the Hatch. Buy "Death & Resistance" here.
The Email o' the Week: Zak writes in to discuss baseball and music.
The Baseball Things.
How hard is it to slide into a base? How much harder than that is it to stay on said base? Come on, guys.
Who the fuck is Trevor Story?
Robertson Canoe's hot stort
Halos be shifting like crazy – a not-so subtle fuck you to Jerry Dipoto?
O's off to a hot s

tart, TWINT & BARVES not so much
The Old School Player of the Week is:
STEVE SHARTS.
This is a deeeeep cut. Sharts, whose name is a sentence, never played in the big leagues, but spent six years in the Philadelphia Phillies organization as a middling left-handed reliever between 1985 and 1990. He spent two years at AAA Scranton Wilkes-Barre, and posted decent numbers, but never got the call … which is probably a good thing because and announcer saying "Steve Sharts on the mound for the Phillies" would have broken the Internet before the Internet even existed.
He also looks an awful lot like Thomas Middleditch from Silicon Valley and Tom Kenny from Mr. Show (and Spongebob).
---
Tue, 5 April 2016
PRODcast 124 - Like a Nice Bowl of Bran
Hello, this is the new and (hopefully) improved PRODcast – an easy-to-digest nugget of baseball and music that should pass through your system without causing bloating, headaches and/or abdominal discomfort. It's like the All-Bran of podcasts.
Musical Guest: WHITE DENIM. Buy it here.
Email from an Internet Superhero
Baseball Things
BASEBALL IS BACK! (Have you heard of it?)
Our picks to win each division + wild card teams
Things we're excited about/not excited about seeing this season
A full season of Correa, Bryant, Buxton,

The Mets rotation

If Jered Weaver can crack 80MPH

More Mike Trout
Hot dog Twitter, Wrestling twitter, Twitter in general

MLB.tv ads

This season's installation of Unwritten Rules enforcement
Old School Player of the Week: Tito Fuentes
Fuentes spent 13 seasons in the bigs as a 2B, SS, 3B with the Giants, Padres, Tigers and A's, and posted a career OPS+ of 82 and batting average of .268. And while his sub-replacement level play is a fine reason to pick him as the OSPOTW, it's not the real reason we picked him. We picked him because he is both a card carrying member of the "windbreaker underneath the uniform" club, and the founder of the why the fuck are you wearing a headband?" Club. Sometimes he wears the headband under his hat, sometimes it's over the hat, sometimes it's just a solid color band, sometimes he writes TITO in sharpie on the headband. It's curious, confusing, and mostly dumb.
---
Thu, 12 November 2015
PRODcast 123: The Year-End Episode
This is it! The last show of 2015. Thanks for hanging out with us this season. Y'all made it fun. And weird.
(0:00-3:21) The Open
(3:21-7:30) The Musical Guest: LOMA PRIETA. Buy "Self-Portrait" here.
(8:03-25:27) Emails from the Internet's True Heroes
(26:07-1:03:44) The Human Guest: Andy McCullough of the Kansas City Star talks Gordo, Locain, Yost, and indie rock (?)
(1:04:17-1:19:49) Some baseball things that happened today, who cares
(1:20:30-1:27:25) The final Old School Player of the Week of 2015 is...
KEN REITZ
Ken Reitz, who was nicknamed "Zamboni" because he scooped up grounders on Busch Stadium's artificial turf, spent 11 years in the bigs (he gets a MLB pension!) as a third baseman with the Cards (twice), Cubes, Giants and Pirates. In those 11 years, while playing a position dominated by quality offensive player, he hit .260, with an abysmal .290 OBP, and .359 slugging. (That's a .649 OPS if you're keeping score at home and aren't good at maths.) Reitz won a gold glove in 1975, and was an All-Star in 1980 despite posting a -0.7 bWAR that year. WAR was not a friend of Ken's, as he finished his career with whopping -3.2 wins above replacement.
A #FUNFACT from Wikipedia: Reitz was not known for his base running speed. This is reflected in one dubious Major League record. Reitz holds the record for most career plate appearances (5079) among non-catchers who finished their careers with fewer walks than times he grounded into a double play.
That explains that anemic OBP, I suppose.

Reitz belongs in the DADHAT Hall of Fame, despite evading everyone's DADHAT radar up to this point. His mustache is pure 70s porn, and his hairdo is best described as a man sitting in a barber's chair holding a picture of a mushroom and telling his barber, "Make me look like that."
---
Wed, 28 October 2015
PRODcast 122: The Whirled Serious
This is the last show of the actual season, as we'll take next week off to mourn the profound loss of baseball and play some rock shows. Back in 2 weeks though!
(0:00-4:21) The open, where we tell you what's in store and commiserate about our intern situation.
(4:53-9:15) The musical guest: HEAT DUST. Buy "Heat Dust" here.
(9:15-27:49) Emails from Canada's best inbox-stuffers
(28:25-45:12) The baseball things
The World Series is upon us, and the Royals are rolling

Ruben Amaro is now … a first base coach?
Scott Servais is now an MLB manager but has no experience
Bud Black is one again and has lots
(45:45-51:05 ) Musical advice: How do you practice playing the drums when you ain't got no drums?
(51:05-56:34) This week's Old School Player of the Week is:
Lynn Jones
I had to go with a Royals player this week, and while Buddy Biancalana, Steve Balboni or Pete LaCock would have been a better (and more obvious) choice, I decided to go with the lesser-known Lynn Jones. Jones spent eight years in the bigs between 1979 and 1986, and won a ring with the Royals in '85 as a 32-year-old extremely shitty outfielder. (He had a 44 OPS+ that season.) In those eight years and almost 1000 ABs, Jones hit seven bombs, drove in 91 runs, slugged .321, and posted a -2.2 bWAR. Looking at his pics, you'd have to think that they kept him around solely because of his 80-grade DADGLASSES. (He might be crosseyed, which would explain a lot.)
After his playing career ended, Jones went on to coach in both the minors and majors, most recently in 2004 & 2005 with the Red Sox (dude's got two rings!), and is now a coach at his alma mater, Thiel College (which may or may not be a real school).
He also looks like Chris Freeman from Manchester Orchestra, and Thorny from Super Troopers.
---
Thu, 22 October 2015
PRODcast 121: WE ARE MURPHING SO HARD RIGHT NOW
It's almost the Whirled Serious and we are MURPHING so hard rn.
(0:00-6:00) The open, where we give you the show rundown and the latest on the OLiver saga.
(6:35-10:18) The musical guest: CULT LEADER. Buy "Lightless Walk" here.
(10:18-21:50) Emails from the Internet's Best Typists
(22:24-48:33) The human guest: David Roth of Vice Sports
(49:20-1:18:35) The baseball things
the TBS pitch tracker is still drunk

Broadcast booths and commercials: still awful

Cubes v. Meats

Jays v. Royals

Barry Zito has retired from baseball to become a professional musician

Donnie Basebulb is out as Doyers manager
(1:19:07-1:25:31) This week's Old School Player of the Week is:
RICK SWEET
Rick Sweet, who was taken in the 3rd round of the 1975 MLB draft, spent three years in the bigs as a catcher for the Padres, Mets and Mariners. In 272 career games, he hit .234 with 6 HR and 57 RBI, a .584 OPS and a 63 OPS, which was good for a -0.1 bWAR. He's been a minor league manager for many years, most recently as the skipper for the Nashville Sounds in 2014 & 2015 (the AAA affiliate of the Milwaukee Brewers).

The only sweet thing about Rick is that 80-grade pushbroom mustache, a 60-grade coif, and (depending on the photo you're looking at) 60-70 DADHAT which is most often a SADHAT.
---
Wed, 14 October 2015
PRODcast 120: OH, CANADUH!!!
Can you even after today's Jays-Rangers game? We can't! But we try. Because we must.
(0:00-7:08) The Open
(7:43-11:00) The Musical Guest: PIG EYES. Buy their stuff here.
(11:00-29:10) The Emails
(29:38-46:18) The Human Guest: Mauricio Rubio of Baseball Prospectus and BPWrigleyville
(46:50-1:02:40) The Baseball Things:
Astros: doomed by a bad 'pen

Royals: frustratingly stubborn and good

Ragnars: that was one helluvan implosion

Jays: our odd friends to the North

Doyers: Utley, Kershaw, and Greinke slide into a bar...

Mets: ridiculous rotation

Cubes - Schwarber is beasting, actually they're all beasting, they're in the NLCS!
(1:02:40-1:08:21) The Old School Player of the Week is:
RAFAEL RAMIREZ
a suggestion of Erick B - @ebenSF on Twitter, I went with Rafael Ramirez. He has a 60 FRO, 60 CREEPSTACHE, 60-65 DADHAT, a 70 DADLAP, and looks either completely terrified or totally confused in most photos I've found of him.
Ramirez spent 13 years in the bigs with the BARVES and Astros primarily as a SS, finished with negative WAR in six of those 13 seasons, and somehow finished 16th in the NL MVP vote after posting a 7 HR, 58 RBI season with a .705 OPS and 2.1 WAR. And he was an All-Star in 1984 even though he finished that season with 2 HR, 48 RBI and a .621 OPS. His Wikipedia page notes that he lead the league in double plays for four straight years (which is great because that's not a stat that matters at all). He was basically a worse Neifi Perez with better hair and a much more interesting face.
---
Thu, 8 October 2015
PRODcast 119: Grievances
(0:00-3:00) The open!
(3:55-13:20) Musical Guest: Kowloon Walled City. Buy "Grievances" here.
(13:20-29:00) Emails from the Internet
(29:35-52:00) The Baseballs: Playoffs, Personnel Changes, and Other Sundries
The play-in games
Sean Rodriguez hates Gatorade
Matt Williams and Co. got shitcanned, but LOLyd McCLOLndon hasn't been shitcanned … yet
New GMs in the AL West: Dipoto, Eppler, and Forst
Dogders-Mess; Crads-Cubes
(53:00-1:0:00) Old School Player of the Week:
JERRY REED
Not to be confused with the country singer and actor of the same name.
80 Creepstache, 70 Deathgaze, 60 Merm/Mullet, 60 DADHAT (during the Phillies years, it looks like he kept his hat in the trunk of his car or stuffed between the cushions on his sofa)
If you stare into Jerry Reed's dead eyes for long enough you will begin to feel your soul crater. Early in his career, he had a strong "Creepy Uncle" vibe, but developed a strong 80s cop/extra on the show "CHiPs" look towards the end of it.
Reed pitched in parts of nine seasons with the Phillies, Indians, Mariners and Red Sox from 1981 to 1990, appeared in 238 games (all but 12 in relief), and posted a 20-19 record with a 3.94 ERA, 4.15 FIP and a 1.354 WHIP and 18 saves.
Via Diamond Mines scouting report from 1988, he was described as a journeyman pitcher with mostly average stuff: 5 FB, 5 SL, 5 CH, 4 control. The perfect replacement-level arm.
---
Thu, 1 October 2015
PRODcast 118: I Can't SPROTS
Hello! We can no longer SPROTS. Can you too?
(0:00-4:55) The open, featuring our first ever sponsor: fandrool.com!
(4:55-7:05) Musical Guest: Chvrches. Buy Every Open Eye here.
(7:45- 24:15) Emails From The Internet
(25:00-52:52) The Baseballs - Playoffs, Unwritten Rules & Stuff
Playoff chatter - who's in, who's out, who's got a shot, who doesn't
The AL West is bonkers
AL MVP: Trout v. Donaldson - We have another stupid debate coming
Papelboner vs. Brace Hyper - fighting is dumb
Bud Norris - being a racist is also dumb
Dipoto to Seattle
(53:32-1:00:40) Musical Advice From These Guys
A burgeoning guitarist asks: How do I guitar?
Do I go down the route of just getting a guitar and teaching myself via YouTube videos, websites and books or do I get lessons?

(1:00:40-1:06:00) Old School Player of the Week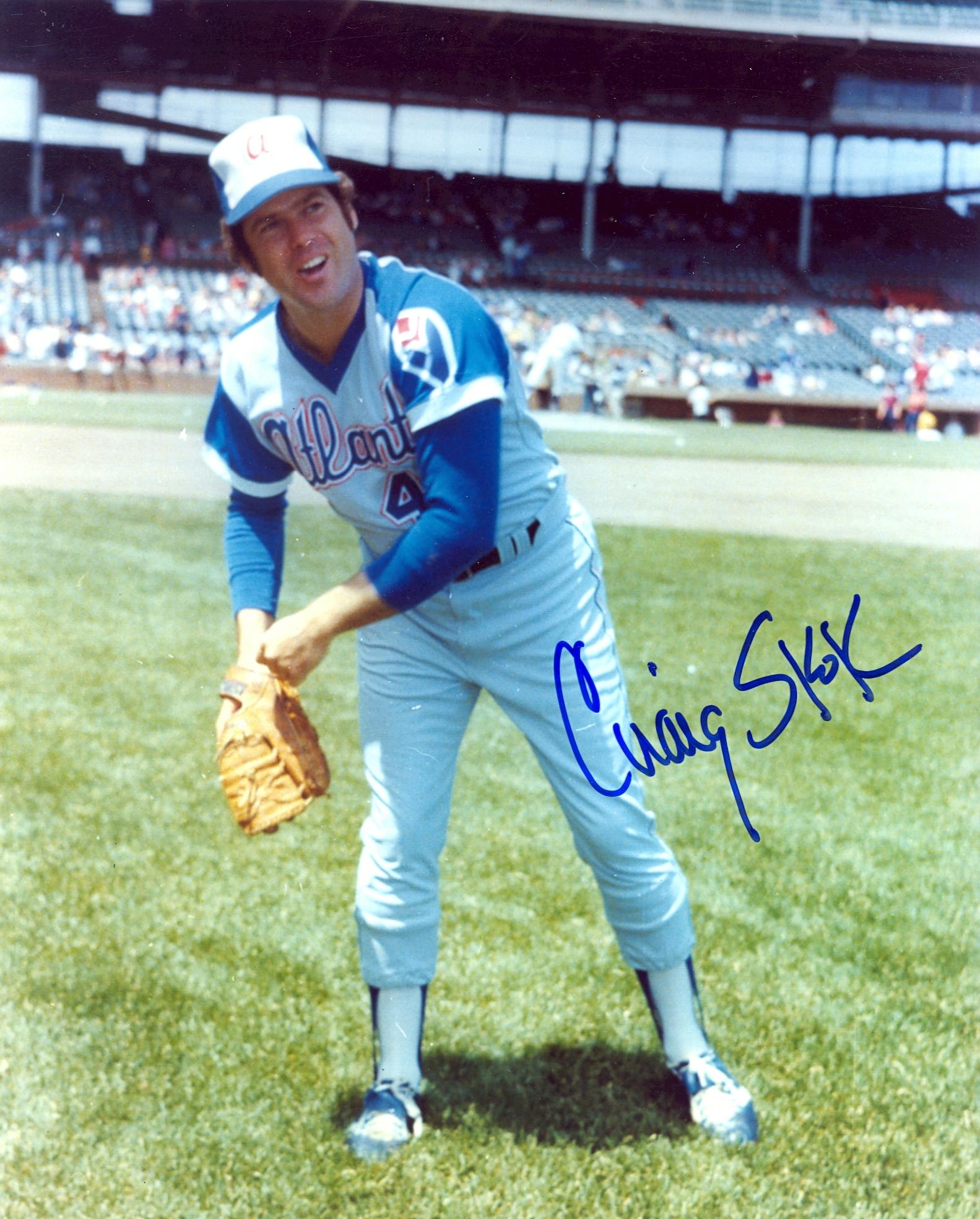 I found a guy who sucked. Craig Skok.
Craig Skok has an 80 Name, 80 DADHAT, and 60 DADLAP, and is a card-carrying member of the windbreaker-under-the-uniform club. He spent a portion of four seasons in the major leagues as a left-handed reliever with the Red Sox, Rangers and Barves. Craig Skok was not very big, weighing in at 190, but his length appealed to scouts. Craig Skok is hard to accurately describe given his short time in majors. Craig Skok disappeared in 1977, when he was released didn't play baseball at all. In 150 career innings, he went 4-7 with a 4.86 ERA.
And his middle name is Richard.

That's about all we know about Craig Skok.
Bye!
---
Wed, 9 September 2015
PRODcast 117: What A Fool Believes
This week's episode is a short sharp shock to your Matt Harvey-fatigued brain. Get in, get out, get back to work.
(0:00-5:50) The open, and our musical guest: MICHAEL FREAKING McDONALD
(6:30-24:44) The emails
(25:13-42:48) The baseball things:
The Angels and Giants have collapsed, and we as fans are left with nothing
The Rangers are rolling, and only a game behind the Astros … how?
The Blue Jays are destroying, run diff of ~200 (196), ~100 (88) more RS than any other team
NL seems to be pretty much wrapped up - LAD, STL, NYM, PIT, CHC
Matt Williams is a bad manager, maybe the worst
Cardinals still employing Devil Magic
(42:35-49:27) THe old School Player of the Week Is:
BOB DETHERAGE
This is the only known photo of Bob and his 70-grade DADHAT, DADGLASSES, STORKNECK, and PORNSTACHE. Bob was a lanky OF who played in 20 games for the Royals in 1980. In 26 career ABs he posted a .308 BA w/ two doubles, a bomb, seven RBI and a stolen base. And that was it. After spending 8 seasons in the minors, he sniffed the bigs for 20 games, played one more season at AAA Omaha in 1981 and hung 'em up at age 26.
---
Wed, 12 August 2015
PRODcast 116: THE EMAILS, THE EMAILS
Welcome to the almost-all-email edition. If this show sucks, you have only yourselves to blame!
We'll probably take a haitus after this one, as real life is inflicting itself upon us. We hope to be back soon!
(0:00-3:15) The open
(3:58-7:10) The musical guest: TEMPLES. Buy "Sun Structures" here.
(7:10-27:20) Email segment 1
(28:05-57:36) Emails segment 2
(58:10-1:07:47) The baseball things:
Blue Jay never gon' lose agin
DiPoto to Red Sawx
Iwakuma no-no
(1:08:24-1:21:10) Musical advice
Jordan asks how we listen to new albums
Tony asks about buying used gear and our feelings about the current state of the Barves
(1:21:10-1:27:20) And the Old School Player of the Week is:
AL COWENS
Al Cowens grades out as follows: DADHAT, 70 AFRO, 60 DADLAP, 70 DADGLASSES
Born in Compton, he could pass for Humpty Hump from Digital Underground in a baseball uniform. He looks confused as hell in most photos which is probably due in large part to this …
Cowens was drafted in the 75th round of the 1969 MLB draft, but managed to play 13 seasons in the bigs with the Royals, Angels, Tigers and Mariners as a right fielder. He peaked with the Royals in 1977 at age 25, posting an .885 OPS, w/ 23 HR & 112 RBI, a bWAR of 5.3, a second place finish in the AL MVP voting and a Gold Glove. He never sniffed that kind of production again and died of a heart attack at age 50. Baseball and life are weird things.
via Wikipedia:
A notable feud started between Cowens and Texas Rangers reliever Ed Farmer early in the 1979 season. In the May 8 game at Arlington Stadium, a Farmer pitch thrown in the top of the 5th inning fractured Cowens' jaw and broke several teeth;[1] Cowens would miss 21 games. Farmer also hit Cowens' teammate Frank White in the same game and broke his wrist[2] and caused him to miss 33 contests. The following year, in a game between the Detroit Tigers and the Chicago White Sox at Comiskey Park on June 20' 1980' Cowens (now a Detroit Tiger) hit an infield grounder against Farmer (pitching for the White Sox). While Farmer watched his infielder make the play, Cowens ran to mound and tackled the pitcher from behind, instead of running to first base; getting in several punches before the benches cleared and the two were separated.[2] Cowens was suspended for 7 games and a warrant was issued for his arrest in Illinois' forcing him to skip the remainder of the series. Later Farmer agreed to drop the charges in exchange for a handshake' and the 2 players brought out the lineup cards before the game on September 1. However, future appearances for Cowens in Chicago were greeted with a "Coward Cowens" banner.
Related: Ed Farmer seems like a dick.
---
Mon, 3 August 2015
PRODcast 115: Blame Canada
We have a wonderful, semi-Canadian-themed episode for you this week! We hope you enjoy it.
(0:00-5:10) The open
(5:48-10:18) The musical guest: CHELSEA WOLFE. Buy "Abyss" here. Stream it here.
(10:18-22:13) Generally baseball-themed emails from non-Canadians with bonus Heavy Metal Bands to Jack Off To segment
(22:52-46:18) Our human guest: Drew Fairservice of the Birds All Day podcast, talkin' all things Jays.
(46:57-1:09:14) The baseball stuff. Mostly trade-related, with some bonus other nonsense.
Carl O'Sgomez to the Astros

Leake to the GAINTS

AJ Preller and the Padres don't do nuthin'

Cespedes to the Mets

Haren to the #CUBES

Parra to the Orioles

CJ Wilson is done, but his teammates don't believe him, Weaver might be done too

The Hiroshima Carp wore denim uniforms because Japan
(1:09:52-1:14:44) This week's Old School Player of the Week is:
WILLIE MUELLER
70 Merm, 70 DADGLASSES, 30 stache, 60 DORKHAT
Mueller was a brutish 6'4", 220 lb. reliever who pitched in two seasons for the Milwaukee Brewers (1978 & 1981). In those two seasons, he pitched in six games, logged 14 ⅔ innings, posted a 6.14 ERA and a 1.773 WHIP. He spent 10 years toiling in the minors before hanging up his spectacles after the 1983 season at age 26.
Mueller's claim to fame is that he played the Duke, a menacing Yankees reliever, in the movie Major League. He's now the pitching coach at Concordia University of Wisconsin.
---
Wed, 29 July 2015
PRODcast 114: THE HOT STOOOOOOOOOOOOOOOOVE!
Your favorite player probably got traded this week.
(0:00-4:30) The open.
(5:15-7:45) The musical guest: Ryley Walker. Buy "Primrose Green" here.
(7:45-17:30) Emails from people named Chris.
(18:15-40:45) Baseball things:
Literally everyone was traded today. No on'e uniforms fit, and spelling errors abound. What are we going to do with all these leftover bobbleheads??
Cueto & Zobrist to the Royals, Kazmir to the Astros, Tulo to the Blooj A's, Latos & Morse to the Dodgers, Papelboner to the Nats, Hamels to Rangers, Gomez to Mets (OR NOT), LAD/ATL/MIA three-way
(41:17-46:40) Musical advice: If you choose to sit down at a show, have you given up on life?
(46:40-53:40) This week's Old School Player of the Week is:
MIKE PROLY
I discovered this gem last week and couldn't resist the urge to flood our Twitter feed with pics and things Mike Proly did. Some of my favorites …
Mike Proly wishes he didn't have to wear that dumb [White Sox] uniform, amirite?

Mike Proly went a little overboard at the bar last night.

From Drew Fairservice: "Mike Proly drives a Trans Am. Mike Proly is the physical embodiment of despair on on a baseball card."

Mike Proly locked himself out of his apartment and thinks he proly left the stove on.

Mike Proly thought his girlfriend Crystal was being honest when she said she was quitting stripping so she could go back to school.

Mike Proly thought he'd have more time to work on the 1983 Pontiac Firebird that's been on blocks in his front yard for 17 years.

Mike Proly wishes he were "anywhere but here" ALL OF THE TIME.
Mike Proly could very easily pass for one of Will Forte's SNL characters, and he is truly one of the saddest, mouselike humans to ever grace a baseball card. He's got a 60 DADHAT, a plus plustache, 70 70s hair and 80 chest hair. Proly pitched in the bigs for seven seasons (from 1976 to 1983) with the Cards, White Sox, Phillies and Cubes, primarily as a reliever. He walked 195 batters and struck out 185 in 545 ⅔ innings, and had a career WHIP of 1.330. Proly is quoted extensively in a 1985 article from the Chicago Tribune on spitballs, Vaseline balls and ball-scuffing. Apparently he did all of those things to no avail. He now sells insurance.
---
Mon, 20 July 2015
PRODcast 113: Dennis Lamp Would Like to Sell You Some Cod
(0:00-6:06) The open
(6:40-30:06) The non-Canadian emails. Stream "Opposite Field" here.
( 30:40-50:57) The baseball things.
ASG recap: Mike Trout is good, and so is the new HR Derby format
The stove's getting hot: Cueto, Hamels, Samardzija, Bruce, and more
(50:57-1:12:42) The human guest: Eric Stephen of True Blue LA.
(1:13:17-1:19:50) The Old School Player of the Week:
DENNIS LAMP
55 (70 ceiling) DADHAT, 70 DADGLASSES, PLUS-PLUSTACHE, and apparently he cloned his mustache and replaced his eyebrows with it.
Dennis Lamp played 16 MLB seasons with the Cubes, White Sox, Blue Jays, A's, Red Sox and Pirates. His peak years (1978-1980) were spent as a middling starter, but he spent the remainder of his career as a mediocre arm out of the pen. He is responsible for surrendering Lou Brock's 3000th hit, as well as Cal Ripken Jr.'s first MLB hit.

Mind blown: He has worked behind the seafood counter at Bristol Farms in Newport Beach since 2004.
---
Thu, 9 July 2015
PRODcast 112: Failure Is Not An Option, Unless You Want To Listen To Them
Don't get it twisted: Failure is ALWAYS an option.
(0:00-4:23) The open
(4:55-12:20) The musical guest: FAILURE. Buy "The Heart Is a Monster" here.
(12:20-31:45) Electronic mail from weirdos
(32:15-59:30) Pipin'-hot baseball takes
RIP Alex Gordon, RIP Miggy
Matz' latz
#FirstPlaceAstros lead is dwindling; Evan Gattis' absurd tomahawk chop
Mike Trout is beasting (again). Fun w/ arbitrary end points … last 11 games, .368/.510/.868/1.378 OPS, 6 HR, 10 RBI
Halos have won 5 in a row, 9 of last 10
Huston Street angered the baseball gods and is suffering their wrath
All-Stars announced, final votes
HR Derby field announced, who u got?
(1:00:08-1:05:10) Musical advice: What next for a new band, play shows or record?
(1:05:10) This week's OLD SCHOOL PLAYER OF THE WEEK IS...
CARMEN FANZONE
An 80-grade name. A 60 - 70 mustache. 50 DADHAT. And a 70 horn player. Fanzone played five years as a utility player and pinch hitter in the bigs with the Red Sox and Cubes. Traded to the Cubes in 1971 for Phil Gagliano, which is the most Italian trade. Never played in more than 86 games in a season, has 20 career bombs, -0.8 WAR. Fanzone became a jazz flugelhorn player after his baseball career ended.
---
Wed, 1 July 2015
PRODcast 111: The LOLZ AngeLOLZ AngLOLZ
Man, those Angels. What a shitshow, amirite? Anyway. Here's the show.
(0:00-4:20) The open
(5:00-9:45) Musical guest: MUTOID MAN. Buy "Bleeder" here.
(9:45-20:20) The emails
(21:00-50:40) The baseball things
GODDAMNIT ANGELS

Stanton's hand :(

#FirstPlaceAstros - CORREA and LOLberholtzer

The best fans in baseball root for the best team in baseball, the CRADNALZ

It's an odd year and the GAINTS are in the mix

The DOGDERS are good because -- or in spite -- of Puig?

Haha, the All Star Game though

They changed some of the HR Derby rules, but not the one that mattered: banishing Chris Berman to the depths of the Marianna Trench

Pete Rose is still a dipshit
(51:10-1:00:20) Musical advice: touring vs. fests, pro's and cons
(1:00:20-1:05:52) This week's The Old School Player of the Week is ...
VICENTE ROMO
This potato-headed, windbreaker-under-the-jersey, plus-DADHAT-sporting weirdo is a true gem. I'm guessing his hat is a size 8 ¾. And that pose he's fond of striking … it's like a half pre-creepy hug, half creepy uncle-pretends-to-be-the-boogeyman kinda thing. 100% NOT a baseball move. 100% weird.
His nickname was "Huevo", which one can only assume must be a nod to his giant dome, rather than his one gigantic testicle. (Not true.) Huevo played seven years (for six different teams) as a long reliever/spot starter in the majors before heading to Mexico for seven years. He returned to the bigs with the Dodgers at age 39 and appeared in 15 games.
Career totals: 32-33, 3.36 ERA, 3.80 FIP, 1.315 WHIP, and 1 HR on May 30, 1980 vs. the White Sox.
---
Wed, 27 May 2015
PRODcast 110: We Are Currently Occupying The Space Between Derrel Thomas' Front Teeth
Hey, y'all! We're back from turrrr and ready to talk about baseball. Have some!
(0:00-2:40) The open
(3:20-8:30) The musical guest: YAUTJA. Buy "Songs of Descent" here.
(8:30-27:20) The emails
(28:00-59:30) The baseball things
We thought we'd cursed the Astros with our last PROD, but we guess we didn't
The TWINT are good?
The Royals are telling PECOTA to eat it
The A's are a garbage fire
Bryce Harper is a golden god … finally
Pitchers be goopin' their forearms
Dan Jennings is General Manager Manager
When will TRAID season heat up?
(1:00:00-1:09:05) Musical advice: Balancing creative endeavors and "real life" -- can it be done?
(1:09:05-1:12:05) The Old School Player of the Week:
DERREL THOMAS
70 grade DADGLASSES, 70 grade DADHAT, 80 grade DADLAP, 80 grade TOOTHGAP
Can we be certain that this isn't an alias for Ron Washington? A Dave Chapelle character? A figment of our imagination?
Thomas played 15 seasons for the Astros, Padres, Giants, Dodgers, Expos, Angels and Phillies as a 2B, SS and OF. He had a career average of .249, OPS of .649, OPS+ of 84, a career WAR of 6.6. Thomas was a part of the Dodgers' WS championship team in '81, holds the unique distinction of playing every position (except pitcher) in the bigs, and currently coaches at the Adrenaline Athletic Training Center in Riverside, CA.
---
Mon, 4 May 2015
PRODcast 109: #FirstPlaceAstros
As the title suggests, this week's show is all about the Phillies.
(:40-2:33) The open, wherein we lay out our thesis statement
(3:06-7:20) The Musical Guest: COLISUEM. Buy "Anxiety's Kiss" from Deathwish (physical and digital) or from Bandcamp (digital only).
(7:20-19:18) Your emails get read
(19:48-47:00) Our Human Guest: James Yasko of Astros County
(47:32-1:01:40) The Baseball Topics:
#FirstPlaceAstros
Roen Ronicke got douched
R.I.P. Jeff Karstens, True Face of MLB
(1:02:22-1:08:20) The Old School Player of the Week:
80 DADHAT, 70 CREEPSTACHE, 70 DADLAP
10 years in the bigs as a MIF with the Pirates, Indians, Mariners and Cubes. Career WAR of 1.8, OPS of .608.
That time the Yankees almost traded Mariano for Felix Fermin.
Goodbye!
---
Mon, 27 April 2015
PRODcast 108: Cool Your Jets
Unlike our usual shows, this one is actually good! We encourage you to listen.
(0:00-3:48) The open
(4:20-8:15) The musical guest: SQUAREPUSHER. Buy "Damogen Furies" here.
(8:15-22:57) Email from around North America
(23:24-49:44) A discussion with Jess Spector of The Sporting News
(50:20-1:20:10) The baseball topics
#FirstPlaceAstros
The Royals want to fight everyone
Josh Hamilton goes back to TEX, the AngLOLs are a joke
Wainwright's achilles, Scherzer's thumb - THE DH ARGUMENT IS BACK! Pick a side. Or don't.
The Brewers are hot garbage
Orioles and MLB making the right descisions in the face of some heavy real-life shit
(1:20:37- 1:30:05) The Old School Player of the Week:
CRAIG KUSICK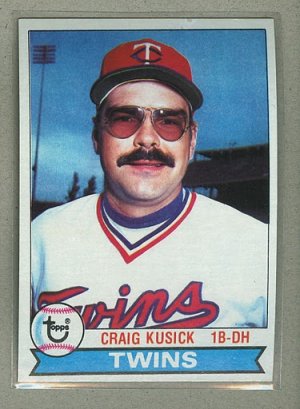 70 DADGLASSES, 70 DADHAT, 70 DADLAP, 60 STACHE
Kusick, who looks like he won an invite to baseball fantasy camp, was an honest to goodness MLB player from 1973-79 with the Blue Jays and Twins. A 1B/DH, he posted a career average of .235, 105 OPS+, and 3.8 WAR. He also pitched in a game for the Blue Jays in 1980, a 24-2 loss to the California Angels, and went 3 ⅔ innings and giving up 2 ER on three hits (one of which was a bomb). If you were to see a photo of him at any point in his career, "professional athlete" would be about the 278th occupation you'd peg him as having.
Kusick is now deceased, but will remain awesome forever.
Bye!
---
Mon, 20 April 2015
PRODcast 107: Dirty Slidin' Into Your DMs Like Whoa
We did that thing again!
(0:00-3:11) The open
(3:39-9:30) The musical guest: SUFJAN STEVENS. Buy "Carrie and Lowell" here.
(9:30- 31:25) Emails from Mostly Canadians
(31:53-1:01:58) The baseball blather
ROYALS VS. A's: Dirty slides and general chippiness

Tossing dudes w/o a warning: Good? Bad?

Kris Bryant's debut: much ado about nothing, and the dawn of the new #Cubes?

Adrian Gonzalez was out of his mind (until yesterday). and so is Nellie Cruz

A-Rod is too, milestone clauses in his contract, 'roids, and that 471 ft. bomb

Mike Trout is Mike Trout - fastest to 100 HR and 100 SB. Can the best player in baseball actually be underrated?

The Tigers are good, The Marlins are a Small Sample Size dumpster fire
(1:02:24-1:16:41) Ask Two Idiots about Music. Bennett asks about the mechanics of reunions and times we've almost died at shows.
(1:17:11-1:24:23) THE OLD SCHOOL PLAYER OF THE WEEK:
PAT SHERIDAN
60 DADHAT, 70 CREEPSTACHE, 70 DADGLASSES, 80 TOOTHGAP, 50 70's HAIR
Sheridan was a beanpole (6'3", 175 lbs) and played nine seasons for the Royals, Tigers and Giants as an OF with the rare "bats left, throws right" combo. He was a career .253 hitter, hit 51 HR, drove in 257 runs, and posted a 5.5 bWAR in those nine seasons. He looks like he could just as easily be a part of an Amber Alert as he could fit on the pre-Sogard evolution chart. He could also be Paul Sporer's dad.
---
Tue, 14 April 2015
PRODcast 106: Build Me Up Buttercup
Good job guys, good effort.
1. The Open
2. The Musical Guest: ROMAN CITIES. Buy "The Sharksleep Sessions" here.
3. The Emails
4. The Human Guest: Christopher Crawford of Baseball Prospectus. Check out The Draft to the Show kickstarter here.
5. The Baseball Things!
Ugh, the Josh Hamilton fiasco.
Small-Sample-Size Theater! Who's hot. Who's not. None of it matters!
But the bottom 10 producers by fWAR are stull amusing.
Mookie Betts and George Springer: HOTT. "World Champion" Giants: NOTT.
Diamondbacks are being bush-league... again.
6. YE OLDE OLDE SCHOOLE PLAYER of the WEEKE: ROSS GRIMSLEY
80-grade merm, 60 DADHAT, 60 mustache, dead grey eyes, and he looks like he should be in Jethro Tull.
Nicknamed "Scuz" or "Crazy Eyes", Grimsley played 11 seasons with the Reds, Orioles, Expos and Indians as a LHP (mostly a starter). He was an All-Star in '78. Won 124 games, had a 3.81 career ERA, and a 1.306 WHIP. Comps are Tom Browning, Bill "Spaceman" Lee, Bud Black and Frank Viola.
He's been a minor league pitching coach for the Giants for several years and is currently the pitching coach for the Richmond Flying Squirrels.
---
Mon, 30 March 2015
PRODcast 105: Professional Gnostication, our 2015 MLB Preview Episode
One hour, in and out like a goddamn surgical strike. BAM.
(0:00-5:40) The Open, with Musical Guest John Fogerty
(7:00-26:40) Electronic Mail from Weirdos
(27:35-49:20) 2015 MLB Previews and Predictions
(50:05-57:40) The Old School Player of the Week:
SIXTO LEZCANO
*only has five toes (per foot)
60-grade DADHAT, 60-grade 'do, 20-grade facial hair, eyes that are either wonky as hell or kinda dreamy (depending on the pic you're looking at), and MAJOR props for rocking the windbreaker underneath the jersey … because "outerwear" is merely a suggestion. I'd like to think that dudes who have total disregard for layering frequently wear their underwear on the outside of their pants.
Twelve-year career with the Brewers, Cardinals, Padres, Phillies and Pirates.
Career numbers: .271, 124 OPS+, averaged 2.3 WAR a year, won a GG in 1979 and finished 15th in the NL MVP voting, from 1976-1979 he was a 4-win player in his age 22-25 seasons, had a bizarre year in 1977 in which he hit 21 bombs but only drove in 49 runs.
---
Mon, 23 March 2015
PRODcast 104: More Like DatDudeOBP, Amirite?
PRODcast 104 has no guest and lots of swearing. We hope that's OK with you!
(0:00- 4:07) Hello!
(4:44-8:10) Musical Guest: VIET CONG.
(8:10-11:30) Hot Take of the Week / Fuck That Guy of the Week: The human pile of garbage who called 13-year-old girl and national hero Mon'e Davis a "slut." ("Fuck That Guy" is respectfully borrowed from the now-deceased Short Corner Podcast w/ Paul Shirley & former guest Justin Halpern)
(11:30-30:50) Electronic Mails
(31:22-1:00:01) Baseball things!
Can the season just start already?
Hyun-Jin Ryu has a bum shoulder, Dodgers rotation is screwed
Zack Wheeler is the latest TJ victim (Stanford SP Cal Quantrill too)
Matt Harvey is back and looking great
Marlins lock up Yelich. Are they contenders?
What about the Mariners?
This Brandon Phillips quote is … uh …
(1:00:45-1:09:19) This week's Old School Player of the Week is:
LENN SAKATA
70-grade DADHAT, 70-grade DADGLASSES (not pictured) 60-grade DADLAP (in most photos, due in large part to the sansabelt era), 80-grade lettuce. And a very fun name to say.
Lennsakata spent eleven years in the bigs with the Brewers, Yankees, Orioles and A's. He was the quintessential late-70s/early-80s replacement-level utility player – 2B, SS, 3B, OF, DH. Averaged 0.3 WAR and hit .230 over his career. Did lots of things. None of them particularly well. When he was with the Yankees, he hit the first ball Riley ever "caught at a game" during BP.
---
Mon, 9 March 2015
PRODcast 103: Tommy John Gone Done Did It Again
Quick and dirty episode for you this week. Here it go:
- The open (0:00-2:12)
- The musical guest: TORCHE. Buy RESTARTER here. (2:50-5:35)
- EMAILS (5:35-20:10)
- A belated HOT TAKE (20:10-24:10)
- Baseball stuff! (24:50-43:55)
Riley's return to the diamond!
Yu Darvish goes down :(
Hunter Pence too :((
And the Josh Hamilton situation, ugh :(((
Ned Yost's favorite Radiohead album is ___________.
Baseball Prospectus under new ownership
- Musical advice: Band names that evoke their music? Bonus baseball question: Acceptable jersey/shirsey wearing? (44:35-55:20)
- Old school player of the week: LEE MOTHERFUCKIN' TUNNELL (55:20-1:03:20)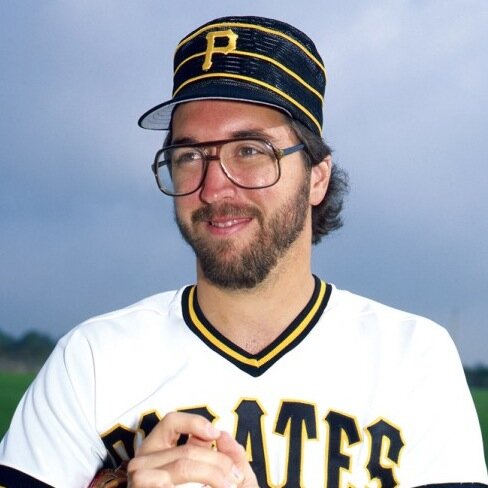 80 DADHAT, 80 DADGLASSES, 55 BEARD, 30 CHIN, 70 DORKBUILD
Quite possibly the beta version of Eric Sogard
Pitched six years in the bigs with the Pirates, Cards & Twins as a starter and reliever. 22-28, 4.23 ERA, 1.477 WHIP. He was also busted for soliciting an internet prostitute, and being an outspoken advocate for Christianity. WHOOPS.
Comps are nobody you've ever heard of, but some plus-plus-names including …
Yank Terry (977)
Dutch Levsen (973)
Doyle Lade (973)
Bert Husting (971)
Al Santorini (971)
---
Mon, 23 February 2015
PRODcast 102: Yorn Mawncawder Is A Red Sawk
(0:00-3:30) The open
(4:27-9:20) The musical guest: BABY BOY. Buy 2015 here.
(9:20-14:47) The Pipin'-Hot Take of the Week: Mat Latos, Kind of a Dick.
(15:30-35:45) We Read from the Electronic Mail Sac
(36:20-56:10) The Baseball Blather
Sam & Ben are running an independent baseball team this summer -- The Sonoma Stompers

MONCADA to BoSOX (Jerry Remy will pronounce his name "YORN MAWNCAWDER")

Pitchers and catchers report! Beat writers are taking horrible photos.

Didja hear? A-Rod's back!

BJ Upton is changing his name to Melvin

John Axford's Oscar predictions – 18 for 18 in 2014. How'd he fare in 2015?
(56:10-1:01:11) The Old School Player of the Week: WARREN BRUSSTAR
Gaze upon his holy visage.
Brusstar played nine seasons with the Phillies, White Sox and Cubs as a reliever. 28-16, w/ a 3.51 ERA, 14 saves, 1.360 WHIP. He was drafted four (!) times, has an incredible merm, a 70-grade scowl, 70-grade DADHAT, and a serious plustache.
---
Mon, 9 February 2015
PRODcast 101: The Other One With Woj
Welllllll... this one is a littl rough around the edges, like a feral cat or a fringe-y prospect. But hang with it and we're sure you'll see the upside. Behold, it's PRODcast 101: The Other One with Woj!
0:00-2:50 -- The open
3:15-7:10 -- The musical guest: Title Fight. Buy HYPERVIEW here.
7:10-13:45 -- The pipin' hot take: Leave college baseball's balls alone.
14:20-24:00 -- Your emails
24:00-54:25 -- Jason Wojciehowski, co-editor of the Baseball Prospectus Annual, A's ESPN Sweet Spot Blogger, co-host of the Back Of The Bullpen podcast, Lawyer, owner of several ties.
55:00-1:13:38 Baseball blather!
Medium-Sized Regular Season Game James to the Padres

The Tigers are hurting; luckily for them they plat in the worst division in baseball

Josh Hamilton is Josh Hamiltoning the shit out of his stay with the Halos

Yoan Moncada is like Yasiel Puig times Yoenis Cespedes and your team probably isn't going to get him
1:14:10-1:17:10 -- Not Jose Mota's Skymall Item of the Week: An exclsuive of the Productive Outs PRODcast. This week: The Giant Male Silverback Gorilla Statue
1:17:10-1:20:30 -- The Old-School Player of the Week: Nino Espinosa
80 DADHAT, 80 AFRO, 70 STACHE, ZERO FUCKS GIVEN
RHP - 8 years in the bigs with the Mets, Phillies and Blue Jays from 1974 to 1981. Career record of 44-55, ERA of 4.17, WHIP of 1.362. Comps: Bob Milacki and John Lannan.
THANKS FER LISSNIN'!
---
Mon, 26 January 2015
PRODcast 100: We Didn't Get Hired by Major League Teams
The long-awaited, moderately outated, almost certainly hated PRODcast 100 for your earholes!
We're shooting for a shorter, tighter show in 2015 and this here's the maiden voyage. It goes like this:
(0:00-3:50) The intro!
(4:23-7:50) The musical guest: STURGILL SIMPSON. Buy "Metamodern Sounds in Country Music" here.
(7:50-13:30) The Pipin' Hot Take: Rob Manfred's proposal to outlaw the shift.
(13:10-32:05) Your emails.
(32:45-57:03) The baseball blather:
The Cubes' moves

The Padres' overhaul

The A's fire sale and subsequent rebuild

Astros land Gattis, move Fowler, look (dare we say … ) good?

Scherzer to the Nats
(57:40-1:03:00) Ask a Musician: Should a band attempt to continue once it's lost a founding member/frontperson?
(1:03:00-1:08:40) We are joined by a Very Special Guest!
(1:08:40-1:13:03) Wherein we profess our love for Rowland Office and bid you a fond farewell.
Please subscribe on iTunes and stitcher, and rate and review us! Thanks for your kind indulgence.
---
Mon, 10 November 2014
PRODcast 99: Manny Being Manny
99! That's one less than 100. So ot long until we both get hired by major league clubs. This is gonna be great!
But first, here's Manny's finest hour:
And the box score for same -- no error assessed on the play!
Today's show goes like this:
- Open (0:00-6:35)
- Emails (7:30-25:50)
- Musical guest: Run the Jewels. Buy Run the Jewels 2 here. (26:33-29:50)
- The baseball stuff: (29:50-55:20)
Gaints win Wurld Serious

THE HOT STOVE! (It ain't hot, unless you're Michael Cuddyer or Vinnie Freakin' Pestano)

Pablo wants a six-year deal! LOL.

The Japan Series! Nobody cares, but we'll all watch anyway.

Jose Abreu wins AL ROY, Yakub derGraum wins NL
- Musical advice (56:15-1:05:20)
Is mayonnaise an instrument? No, but...
Tips for long-distance music-making
- Ideating on PRODcast 100, and we solicit your input (1:05:20-1:07:10)
Bye now!
---
Mon, 20 October 2014
PRODcast 98: Onelki Garcia's Stupid Hat
OMG it's the Whirled Serious Preview Edition! Yahoo Seriou starts tomorrow, or maybe it's already over! We have no way of knowing when you're reading this!
- Open (0:00-6:20)
- Emails (7:00-21:35)
- Musical guest: BAPTISTS. Buy "Bloodmines" here. (25:05-29:15)
- Human guest: Rany Jazayerli of Rany on the Royals et c. (29:15-51:25)
- Based ball topics! 51:53-1:17:00)
The BCS (Basedball Championshop Series) starts tomorrow. Which would you rather eat, burritos or BBQ?
No, seriously. This is going to be awesome.
Predictions?
Front office stuff: Matheny, Donnie, Chili
- Only two more episodes to 100. Which of us will get hired by an MLB club first?
---
Tue, 14 October 2014
PRODcast 97: Joe Beimel: Punk Rock Fan?
Hello, ladies.
- Open (0:00-6:50)
- Emails (7:35-20:45)
- Musical guest: OBLITERATIONS. Buy "Poison Everything" here.(21:23-24:15)
- The baseball talk (24:15-55:35)
NLCS - GAINTS & CRADS are battling

ALCS - Royals continue to win in exciting fashion

That #JABO broadcast: ehh?

Andrew Friedman to the Dodgers: WHAT DOES IT MEAN?

Chip Hale is the DBacks' new overlord: WHAT DOES IT MEAN?
- Musical advice: What does a tech actually do? (with bonus boner talk!) (56:20-1:12:45)
---
Wed, 8 October 2014
PRODcast 96: Mac Suzuki
It's Championshp Series time! Can you feel the excitement? NO?? Well, hopefully this podcast will help.
Or take one of the many boner pills advertiesd during the games. Maybe you've got low T.
But now, on with the show!
- Open (0:00-7:45)
- Emails (8:25-26:30)
- Musical guest: NOTHiNG. Buy "Guilty of Everything" here. (27:12-30:57)
- Human guest: Grant Brisbee of McCovey Chronicles and SB Nation. (30:57-50:34)
- The baseball talks: (51:14-1:17:26)
The Cardinals somehow beat the Dodgers
The Gaints somehow beat the Nats
The American League also happened, and the Royals are an unknown quantity
BASEBALL DADS: A LOVE STORY (it's real)
- And we out. 1:18:00-1:22:06)
---
Tue, 30 September 2014
PRODcast 95: Takahito Nomura. Who?
Short and sweet this week, kids. Short and sweet.
- Open: Takahito Nomura and Glidden paint: both are awful (0:00-5:58)
- Emails: one of the best email segments we've ever had, maybe. (6:42-19:20)
- Musical guest: PUIG DESTROYER. Buy their self-titled full-length here. Pre-order t-shirts here. (20:23-22:06)
- The baseball things: (22:06-39:23)
It's all about them wild card games, yo! Win or go home! SO STRESSFUL.
Managerial and GM changes in Minnesota, Houston, and Arizona
- Musical advice question: Riley and Ian begrudgingly recount their time in bands in the '90s and 2000s (40:48-51:31)
- See you next week!
---
Tue, 16 September 2014
PRODcast 94: Strikes Are Horrible And We Should Not Have Them
We're 94 episodes into this thing, and we thought we shold finally make an effort. Tune in and see if you can tell!
- Open (0:00-8:40)
- Emails 9:18-36:02)
- Musical guest: PHORIA. Buy "Bloodworks" here. (36:42-40:00)
- Human guest: Andy McCullough, Royals beat writer for the Kansas City Star. (40:00-
- The baseball things!
Ron Washington might've stepped down because of sexual assault charges. So why is nobody talking about it?
Chris Davis gets popped for Adderall. Whoops!

Why are the Yankees even thinking about bringing Tanaka back?

The playoff races are a little boring. OK, a LOT boring.

Who you got in the Whirled Serious?

ALTUVE.
- Puig Destroyer news! Check out our sweet shirts! (
---
Tue, 9 September 2014
PRODcast 93: When Being Good Wasn't Good Enough
103 wins and no postesedason berth. That hardly seems fair.
- Open (0:00-7:15)
- Emails (7:47-27:20)
- Musical guest: GAME THEORY. Buy "Blaze of Glory" here. (27:50-33:30)
- Baseball things:
RE2PECT: Derek Jeter Day at The House That Scott Brosius Built, and Derek Jeter's selfishness?

Has PitchTrax ruined baseball? (spoiler: no)

Halos & Orioles have the two best records in baseball, but their starting pitching "is not built for the postseason." Significant?

The A's continue to Brewer.

Kevin Towers gets the axe in AZ. But why now?

Ron Washington steps down in TEX. (See above)
- Musical advice: Where does the "palying it live" consideration come in the writing process?
- Au revoir
---
Wed, 3 September 2014
PRODcast 92: Dennis Eckersley's Feathered Hair Helmet
GAZE AT ITS LUSTROUS GLORY
Here's the show:
- Open (0:00-7:05)
- Emails (7:45-24:45)
- Musical Guest: THE LIFE AND TIMES. Buy "Lost Bees "(and other stuff) here. (26:20-31:10)
- Human guest: Film historian and Dodgers fan Karina Longworth. Listen to "You Must Remember This" here. (31:10-53:04)
- The baseball things! (53:38-1:19:26)
Halos sweep A's, and Shat Moomaker is having one hell of a season.

Royals survived a near Royalsing, and the Brewers have finally Brewered

Bo Porter gets the axe in Houston, people argue about Houston (again)

Jose Altuve is a goddamn warlock.

Clayton Kershaw is also p. good.

Can/should a pitcher be the MVP?
- Puig Destroyer news and a quick wrap-up. (1:20:11-1:23:43)
Thanks for listenin'!
---
Wed, 27 August 2014
PRODcast 91: Minor League Guy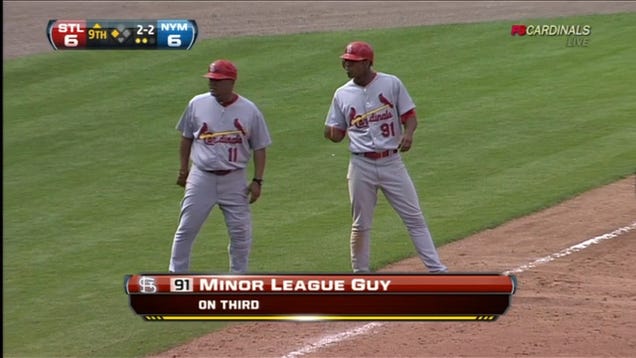 There he is, our Lord and Savior: Minor League Guy! Everything we do -- including this episode -- we do in his name.
Here's what we've got:
- The open (0:00-3:15)
- Your crazy emails (3:55-25:30)
- The musical guest: DAMA/LIBRA. Buy "Claw" here. (25:50-29:30)
- The baseball talk! (29:30-51:52)
MadBum is good. Big-Time Timmy Jim is not.
The Orioles are the least-bad team in the AL West
Same with the Royals in the Central (at least at the time we recorded this)
Halos are in first, and the AL West is gonna be a barn-burner!
Nationals look to have the NL East locked up...
... and the Pirates are pretty much done
Meanwhile Chris Carter is making a stealth run at the home run title
- Musical advice x 2: (52:45-1:05:10)
We discuss our best and worst decisions in our music careers, and
Can you enjoy your own records after they're finished?
- The week(s) in review: Puig Destroyer stuff and Ian's vacation rundown. We won't be hurt if you skip this part. (1:05:10-1:13:20)
THANKS FOR LISTENING!
---
Tue, 5 August 2014
PRODcast 90: There's A Base At The End Of This
Quick show before both of us take off for vacation and/or work. Please consume and enjoy!
- Open: Managing expectations (0:00-4:04)
- Emails: Short, sweet, and very good. (You guys, not us.) (4:51-20:33)
- Musical guest: 68. Buy "In Humor and Sadness" here. (21:15-27:10)
- Baseball talk: (27:10-49:26)
Trade deadline recap

The Angels need a starter

Everyone hates the Dbacks

Matt Cain is toast

Javier Baez and the impending rise of the Cubes
- Music and baseball question: "having a" vs. "playing" catch and what goes into sequencing an album? (50:15-1:02:25)
- Puig Destroyer non-updates and TTFN! (1:02:25-1:09:40)
---
Tue, 29 July 2014
PRODcast 89: EAAAAAARTHQUAKE!!!
Yes, we've run out of player numbers to reference. But we've made up for it with a really solid podcast. Read on...
- The open (0:00-7:15)
- Your emails (8:08-30:13)
- The musical guest: 1-800-BAND. Buy "Diver Blue" here. (31:00-35:35)
- The musical-baseball human guest: Doug Miller of MLB.com (35:35-1:03:55)
- Baseball talk! (1:04:40-1:31:25)
HOT STOVE: Deadline comin'! #HUGWATCH

Price/Zobrist fatigue

Jake Peavy, Dan Uggla, Matt Cain and the RIP Gaints

Barney Darwin to the Dodgers

The Royals are winning and it's almost August. When do they shit the bed

Isotopes vs. Aces brawl

Hall Of Fame: Eligibility shifts from 15 to 10 years, our interest in the HOF does not shift

PART TWO of "What would that player's job be?"
- Bye! (1:31:25-1:32:41)
---
Tue, 22 July 2014
PRODcast 88: Hello, We Ordered A Frank Thomas & Got A Kyle Blanks Instead
Ice is back with a brand-new invention: PRODcast 88!
- Open (0:00-3:30)
- Emails (4:05-28:50)
- Musical guest: AEGES. Buy THE BRIDGE here. Listen to "Fault" here. (29:30-34:10)
- Baseball things (34:10-1:04:10)
TRAAAAAAAAAAIDS

Yasiel Puig had a pretty shitty All-Star Game/HR Derby
- Musical advice but not really: Gilead Fest/tour recap, and Bob Uecker: An Appreciation (1:04:50-1:17:30)
- Bye!
---
Tue, 8 July 2014
PRODcast 87: Dan Otero Was Just Claimed Off Waivers
Dan Otero was literally just claimed off waivers and then released. Oh, look -- it happened again! Whoops, the A's just claimed and released him. Look it up. It's true!
Here is our show for the week of 7/7/2014. We hope you enjoy it!
- Open. If we all wish real hard, Dan Otero will become a real boy! (0:00-5:37)
- Emails. Crazy people, the lot of you. (6:20-25:38)
- Combination musical and baseballish guest: Josh Kantor (26:22-46:26)
- Baseball things (46:48-1:16:12)
The Jeff Samardzija/Jason Hammel trade: officially crizzazle
Halos are rolling but it doesn't matter because so are the A's
B. McCarthy for V. Nuno trade
The Astros are having a rough week
All-Star rosters were announced – who cares?
When does the Phillies fire sale begin?
Joey Votto out for the season?!?
- What's next: a brief KWC tour and a fond farewell (for now) (1:16:12-1:20:00)
EPISODE ERRATA, Ruben Rivera edition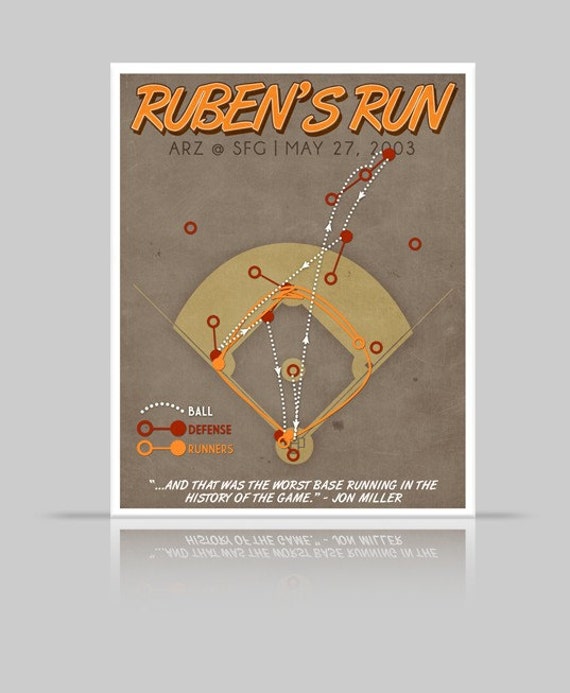 ---
Tue, 1 July 2014
PRODcast 86: Not a single baseball player has ever worn this number
Hello! A short, sweet, guest-free episode for you this week, with baseball, musical advice, and #TRASHDICK for everyone!
- Open (0:00-3:20)
- Emails (4:00-23:50)
- Musical guest: CONVERGE (24:35-32:25)
- Baseball talk: (32:25-58:25)
The Giants are crumbling and the Dodgers are rolling

Sergio Romo done lost his job

Is Jose Altuve a warlock?

Are the Mariners actually pretty good?

OH NOEZ, GROUND CONTROL

Bryce Harper is talking shit again

RauLOL Ibanez and the RoyLOLs

Giancarlo Stanton is gonna be in the HR Derby and HOLY SHIT

Our picks for the HR Derby
- Musical advice: What do you think about, and how do you approach/interpret your recorded performances? (59:10-1:08:08)
- Puig Destroyer update and KWC tour (1:08:08-1:11:00)
- Goodnight!
---
Tue, 24 June 2014
PRODcast 85: In retrospect, Lastings Milledge might have had some makeup issues
PRODcast 85 is dedicated to our two patron saints, Lastings Milledge and Tony La Russa. May they both bless you and keep you and may their lights shine upon you forever.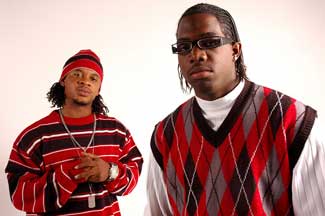 Here's how 85 breaks down:
- Open (0:00-8:00)
- Your wacky emailz (8:45-30:45)
- Musical guest: COMET CONTROL. Buy "Blast Magic" here. (31:30-34:00)
- Human guest: Melissa Lockard of OaklandClubhouse.com (34:00-55:00)
- The baseball things (55:50-1:18:55)
Josh Byrnes got canned as GM of the Padres

Carlos Correa … NOOOOOOOOOOOOOOO

The Angels BLOLpen is still a mess

The Brewers might actually be legit

Wacha and Garcia to the DL for the Cards

Phils sign Grady Sizemore to a minor league deal because of course they do

The Rangers … the poor Rangers

Bronson Arroyo could be next in line for TJ surgery
- Puig Destroyer updates (1:21:30-1:26:15)
- Goodbye and thank you for listening!
---
Tue, 17 June 2014
PRODcast 84: Prince Fielder, Swathed in Zubaz
Short and sweet this week, kids. Bing bang boom. Still no shortage of great #content, with our unique based ball inight accompanied by the mellifluous strains of ILLUSTRATIONS.
- The open: memories of a young, portly Prince, enveloped in Zubazity. (0:00-4:05)
- The emails. Y'all crazy. (4:40-22:55)
- The musical guest: ILLUSTRATIONS. Buy "In Vain" here. (23:40-26:26)
- The baseball things: (26:26-50:20)
R.I.P. Tony Gwynn
More baseballers fall to the curse of Tommy John, including Chad Billingsley
Where goeth the Shark?
Royals are rolling
Giants free-falling
Please get well, Justin Verlander
Cardinals are coming for what's theirs
The All-Star Game continues to be stupid
- Musical advice: what the hell is Ian's problem with Guided by Voices, and the fine line of fidelity (51:00-1:00:00)
- Puig Destroyer updates and TTFN (1:00:00-1:03:02)
---
Tue, 10 June 2014
PRODcast 83: What was Eric Gagne's deal, anyway?
Super excited for this one, which is basically just Riley and Ian talking for almost 2 hours about how great Eric Gagne was.
Nah, just kidding, the was a giant tool! But we do have other great stuff for you, including:
- The open (0:00-5:23)
- The emails (5:51-29:31)
- The musical guest: FUCKED UP. (30:10-33:45)
- The human guest: Justin Halpern (33:45-1:04:13)
- The baseball stuff: (1:04:47-1:38:52)
Manny Machado is a dumbass

Josh Lueke got DFA (finally) and the Rays will be sellers... but when?

The Giants are running away with the NL West

Are the Blue Jays for real?

The Twines signed one or more Kendrys Moraleses

Tony Sipp played right field

Trevor Cahill was D'd for A

Gregory Polanco is finally up and the Super 2 thing sucks

Lonald Chisenhall had a big night

MLB DARFT

CWS stuff. Go 'Eaters!
- The li'l KWC tour report (1:39:30-1:47:36)
See you next week!
---
Tue, 27 May 2014
PRODcast 82: Johnny Lazor - Superhero, Pornstar or Crappy Baseballer?
John. Paul. Lazor. You can only DREAM of having a name that awesome!
Today's show is dedicated to his illustrious name and lackluster career. It goes like this.
- The open, wherein we talk about stuff (0:00-4:00)
- The emails, wherein we read yours (4:45-34:35)
- Musical guest: TYCHO. Buy "Awake" here. (35:20-38:10)
- Baseball things! (38:10-1:07:30)
The Red Sox suck, or at least they did
Giancarlo Stanton does NOT get cheated
Manny Ramirez: Player/Coach
Someone stole Hunter Pence's scooter. Really.
Josh Beckett threw a no-hitter (but against the Phillies, so...)
Those goddamn Memorial Day hats
George Springer is the new hotness & the Evan Drellich Astros story
- Musical advice: Starting a baseball-themed band. Hmm, I think we might have some advice for you! (1:08:05-1:17:35)
- Up next/goodbye. (1:17:35-1:23:36) Thanks for listening!
---
Tue, 20 May 2014
PRODcast 81: Eddie Guardado, Guardadoer of Leads
We've got an absolutely action-packed show for you. Guardadon't touch that dial!
- The open (0:00-4:03)
- The emails (4:40-25:17)
- The musical guest: Toronoto's own SMARTBOYS (26:00-30:55)
- The human guest: the triumphant return of Sam Miller of Baseball Prospectus! (30:55-55:50)
- The baseball stuff: (56:30-1:15:22)
Not only are the baseball gods taking our pitchers, but they're taking our Jose Abreus

One pitcher they haven't taken is Johnny Cueto, who is out of his mind right now

The Tigers are dominating

Puig is still Puiggin', but it's not helping (Giants are freakish)

Dodgers minor leaguers be fightin'. Miguel Olivo went Mike Tyson on Alex Guerrero

The Angels are good, but the A's are better.

Welcome home, Stephen Drew

Question posed by SI Twitter: Which position player would you want to see on the mound?
- What's next/farewell (1:16:00-1:20:00)
Thaks for listening! We appreciate it, desperately.
---
Tue, 13 May 2014
PRODcast 80: That's Not A Scouting Grade
Hi, everyone! This is our 80th show. Thanks for all yuor support over the years. If you can, please rate and review us on iTunes. That would be super-sweet.
Here's how PRODcast 80 breaks down:
- Open (0:00-4:00)
- Emails (4:44-29:30)
- Musical guest: YOUNG WIDOWS. Buy 'Easy Pain' (30:06-35:55)
- Teh baseball tihngs: (35:55-54:11)
We're a quarter of the way through the season. Surprises? Brewers, Marlins, Dodgers, Angels, Rays?

Mike Trout is striking out a lot

Poor Brandon Belt

JOSE FERNANDEZ NOOOOOOOOOOOOOOOOOOOOOO

Will you see "Million Dollar Arm"? (No.)
- Musical advice: How do you get musicans to notice you?? (54:47-1:03:00)
- Wrap it up, B. (1:03:00-1:05:06)
---
Tue, 6 May 2014
PRODcast 79: Jose Abreu Is A BEAST
How lucky are we that one of the few 79s to ever play the game is absolutely destroying Major League Baseball right now? Answer: very.
Jose Abreu, you guys. He's reeeeeeallllllll good.
And here is the show that bears his number and name!
- The open. We welcome you to the show and wax poetical on Abreu briefly. (0:00-5:00)
- The emails. You people all need psychiatric help. (5:44-29:11)
- The musical guest: WOVENHAND. Buy 'Refractory Obdurate' here. (30:00-34:00)
- The human guest: Matt Sussman of Baseball Prospectus, SB Nation, and elsewhere. I still don't know what curling is. (34:00-52:45)
- Baseball things! (53:24-1:15:25)
It's an even year, so the Giants are good
AL East: parity or parody?
Are the Marlins for real? (Nah.)
Nolan Arenado and the under-25 All-Star team
Tulo os out of his goddamn mind, and Charlie Blackmon isn't far behind him
Oh, Yasiel. Please don't try and run through any more walls, K?
Uhhh.. K-Rod? You know this is 2014 and not 2004, right?
- The outro. Bye, y'all! (1:15:25-1:23:08)
---
Tue, 29 April 2014
PRODcast 78: Blaine Boyer, Guillermo Rodriguez & Justin Thomas Walk Into A Bar ...
… and the bartender says, "Here's your DFA. See ya."
(It's funny because it's true.)
Some items of business:
- We ask that you please rate and review the show on iTunes, whether or not you listen to it via iTunes. Please.
- You can follow Riley on twitter @rileybreck and Ian @teen_archer. You probably already follow @ProductiveOuts, but if not, you can! Because this is America.
Now, on to the show!
- First comes the open, where we babble. (0:00-5:01)
- Then come the emails, where you babble. (5:39-30:26)
- Next up is the musical guest, which is FLOOR. Buy "Oblation" here. (31:12-36:13)
- After that are the baseball things! (36:13-1:10:36)
Michael Pineda is not smart
The BARVES backed their way into a ridiculous pitching staff (and are very good)
Also, what the hell, Brewers?!?
Speaking of: you should never swing your bat in the dugout: Braun vs. Segura
Bryce Harper's thumb
Ben & Sam's "Hustle" Questionaire on today's Effectively Wild
Sonny Gray is good
So are Collin McHugh and Garrett Richards
Christopher Russo is a thing
- The musical advice happens here, but it's less an advice request and more of, y'know, just a question. What are the first and last albums listed alphabetically in your iTunes? (1:11:21-1:25:33)
- And then the farewell. Bye!
---
Tue, 22 April 2014
PRODcast 77: Reggie Willits, White Male
Good stuff this week (as opposed to what we normally offer you). Let's get right to it.
- Open (0:00-4:40)
- Emails (5:25-28:35)
- Musical guest: THOU. Buy Heathen here. (29:20-34:43)
- Human guest: Mark Simon of ESPN Stats & Info and ESPNNY.com (34:43-49:12)
- Baseball talk (49:50-1:21:55)
Gerrit Cole is not a fan of Carlos Gomez's triple-pimping

Bartolo Colon "hitting" is the best thing that's happened to baseball in a while

The "transfer" "rule"

The Bryce Harper benching

Dbacks Status: Astros; Astros Status: #CUBES

Chris Sale is broken

Albert joins the 500 club
- Riley is going to run a half-marathon, like a moron. Please consider supporting him! (1:22:43-1:28:52)
- Goodbye!
---
Tue, 15 April 2014
PRODcast 76: Mike Koplove's Olympic Bronze Medal Is Probably for Sale
We made a thing and put it inside a cat and shot it out onto the internet!
Also, this (via The Big Lead):
But the show!
- Open (0:00-3:37)
-Emails (4:25-43:15)
-Musical guest: LA DISPUTE. Buy "Rooms of the House" here. (43:45-48:40)
-Baseball stuff: (48:40-1:14:55)
Early season mirages? Gordon, Gome, Upton, Utley
Jeff Francoeur and the best baseball prank ever
Giancarlo Stanton: officially ridiculous
Dbacks, Angels, and Royals are complete tire-fires right now
Baseball! Get into it.
- Musical advice question: The necessary evil of band names (1:15:30-
- KWC show debrief and other stuff (1:23:30-1:29:00)
-See ya!
---
Tue, 8 April 2014
PRODcast 75: Metallica ft. Barry Zito
We're back to a weekly schedule because baseball is back! The Lord giveth and then she taketh away, or something.

But we're here to celebrate the mediocrity that is Barry Zito X late-period Metallica:
Ugh.
In other, less painful (we hope) audio news, here is a prawncats!
- The open (0:00-7:35)
- The emails. Weird, as usual. (8:15-29:45)
- The music: feat. Get Pure, the new album from MOUNT CARMEL. (30:30-32:30)
- The baseball talk (32:30-1:02:20)
Coffee is for closers and closers be blowin' it: Nathan, Holland, Parnell, etc.

PuigGate 2014

Emilio Bonifiacio es bonafide?

Ryan Braun done lost his mind

MLB.tv/AtBat commercials

Replay review: Can you dig it?

Seven-inning baseball games?

Angels are bad, Giants are not
- The musical advice: the vagaries of record-label contracts, sales, reissues, and the like. (1:03:05-1:13:40)
- The self-promotion (1:13:40-1:17:55)
- The farewell
---
Tue, 1 April 2014
PRODcast 74: Kenley Jansen's One-Pitch Filth
Yeah, this podcast is dedicated to all the teachers that told us we'd never get past episode fitty. It's all good, baby baby.
- It was all a dream: Not Jose Mota welcomes back the baseall season (0:00-7:12)
- We used to read your crazy-ass emails (7:45-28:45)
- Salt and Pepa and Animals as Leaders up in the limousine (29:2-34:15)
- Every Wednesday night, Evan Funk Davies, not Marley Marl (34:15-53:55)
- Baseball talk til my tape popped (54:42-1:20:11)
BASEDBALL IS BACK
Mike Trout is rich (and very good at baseball)
Miguel Cabrera is also rich (and good at baseball) and the Tigers are dumb
DICKSTAND
Our respective divisional picks, wild card teams, NL & AL champs & WS champ
- Peace to Puig D, Cult Leader, KWC (1:21:05-1:27:55)
And if you don't know, now you know...
---
Thu, 20 March 2014
PRODcast 73: Ricardo Rincon (Dick Corner) & The Death of the UCL
We're back after yet another li'l break. Sometimes life just happens, y'know?
- The open feat. Dick Talk (0:00-6:40)
- Canada-free emails (7:15-30:00)
- Musical guest: DEAD RIDER (30:45-34:35)
- Baseball talk! (34:35-1:02:20)
TJ surgery for everyone!
Aroldis Chapman, ugh.
Australian ballbase?
Ian's Cactus League recap!
Holy shit, Mike Trout.
- Musical advice (1:03:05-1:26:05)
- See you next time! Thank you!
---
Mon, 3 March 2014
PRODcast 72: Carlton Fisk, Captain of the Fun Police
In honor of Carlton Fisk, we bring you what may be our shortest episode ever! We hope you enjoy it.
Also, we love Hunter Harvey now.
- The open (:27-5:00)
- The emails. (5:40-39:38) Wanna email us?? productiveouts@gmail.com!
- The musical guest: BEARCUBBIN' (41:00-44:48)
- The baseball talk (44:48-1:02:40)
Mike Trout's $1 million deal (he's still really good at baseball)
Expanded replay and the new home plate collision rule
Jake Peavy hurt himself fishing
That horrendous Cleveland Indians lid #hatchat
- Spring training, Puig Destroyer, book proposals, and fares well (1:03:10-1:14:00)
---
Thu, 20 February 2014
PRODcast 71: Gonzalez German Germen's Germane Germing
YOU GUYS. IT'S ALMOST BASEBALL. So we made a show for you. Here's how it went.
-Open (0:00- 3:45)
-Emails from Canadians (4:15-23:25)
-Musical Guest: VULGAR TRADE (24:15-25:50)
-Human Guest: Will Sharp, pro scout with the Houston Astros (25:50-1:09:00)
-Baseball Things! (1:09:55)
Baseball Is Back! (sort of)
A Mike Trout Extension?
Braves Be Spendin' (Freeman, Kimbrel, Heyward, Teheran, Simmons, you, me … )
The Face of MLB
Mark Mulder's Improbable Comeback Is Over (Achilles)
Gratuitous Jeff Karstens Discussion
-Musical Advice: How does someone who's never played an instrument start in adulthood? (1:25:30-1:30:20)
-What's Next? BP annual, Puig Destroyer write about baseball for Decibel, spring training trips... (1:30:20-1:37:20)
-We out
---
Wed, 5 February 2014
PRODcast 70: George Kontos has the worst birthdays
Clever intro goes here.
- Open (0:30-3:30)
- Emails (4:00-28:00)
- Musical guest: DAUGHTERS (28:30-33:00)
- Human guest: Sarah Colonna (33:00-1:03:00)
- Baseball talk! (1:03:25-1:19:10)
Pitchers and catchers are about to report (to play golf)
2014 PECOTA projections
Lingering free agents
Freedie Freeman extension
- Musical advice: re. artists you follow and trailblazers who don't get the credit they deserve (1:20:00-1:33:30)
- What's coming up: BP Annual and Puig Destroyer (1:33:30-1:37:00)
- If you made it this far, thanks!
---
Sun, 19 January 2014
PRODcast 69: Heh.
Sixty-nine, get it? Heh heh.
This is our Dekalb, IL-themed show. We've got music from WEEKEND NACHOS and an interview with the late, great Kevin Goldstein. We cordially invite you to listen.
- Open
- Emails
- Musical guest: WEEKEND NACHOS
- Spectral humanoid interview: Houston Astros' Director, Pro Scouting Kevin Goldstein
- Baseball stuff!
Less than a month until pitchers and catcher report
The crazy-because-it's-not-that-crazy Clayton Kershaw extension
The Tanaka sweepstakes
A few interesting arbitration cases
- Musical advice! Great questions, questionable answers
- Farewell
---
Wed, 8 January 2014
PRODcast 68: Where Angels Go To Die
Hey, happy new year! There's still no baseball though, so we have another lackluster show for you. Just kidding, all of our shows are lackluster!
But here's how it went.
- The open
- The emails
- The music: CAPSULE
- Those crazy Cespedes Family Barbecue kids!
- The baseball talk: really just us yelling about the Halll of Fame, you can probably skip this part
- The farewell
Thanks for your continued support during the horrible long winter that is no baseball.
---
Wed, 18 December 2013
PRODcast 67: Mike Zagurski Is a Professional Athlete
GREETZ, PEEPZ. We have a fantastical episode for you. Whether you like music and baseball, or baseball and music, there's something for every one! Here's how it breaks down:
- The open, where we open
- The emails, where crazy people write to us and we read what they wrote
- The musical guest: This time it's San Francisco psych-poppers WOODEN SHJIPS. Their fourth full-length, "Back to Land," is out now on Thrill Jockey. And it's on Keith Law's Best of 2013 list. ...
- ... which is relevant because Keith Law is our guest this week. He talks baseball and music and past, present, and future with us.
- Then there's the baseball talk:
Michael Morse is a giant, both literally and figuratively
Kevin Towers is gutting his farm system
Grant Balfour is taking his steakheaded rage to Bawlmore
Yankees trade money to the DL for Brian Roberts
Masahiro Tanaka is in limbo
Raul Ibanez to Los Angeles of Anaheim
- Music Talk: Instead of advice, this episode we disgust our top 10 records of the year. There's some convergence and some of whatever the other thing would be.
- Then there are the sad goodbyes until next calendar year! Thank you for everything.
Episode errata:
---
Tue, 10 December 2013
PRODcast 66: Yasiel Puig, Destroyer of Baseballs
The lord giveth, and then she taketh away. We had hoped PRODcast 66 would be a joyous occasion during which we would celebrate the achievements of Yasiel Puig and also his recent 23rd birthday. But it turns out today is a day that will live in infamy, as our favorite baseballing player, Mike Trumbo, was traded from the Angles to the Diamondbags. It is with a heavy heart that we bring you this progrum.
Without further ado, though:
-Open
-Emails from Canadian lunatics
-Musical guest: PUIG DESTROYER
-Disembodied human vocal guest: Marc of USS Mariner
-Hot Stove Stuff:
Trumbo to AZ
Robertson Canoe to the Marines
Geoff Baker's article on the dysfunction in the Ms' front office
McCann, Beltran, Ellsbury & Rokey Kroda to the Yanks
Granderson to the Mets
Napoli back to the Sox for $16MM per
Halladay retirement
Other less notable moves
-What's next: Riley's impending relocation to the Phoenix area, Ian working on BP Annual et c.
-So long
---
Tue, 26 November 2013
PRODcast 65: Phil Hughes' Replacement-Level Blues
We're back, even though baseball is not! Here's a show.
- Open
- Emails from not-Canada
- Musical guest: MUTOID MAN
- Baseball stuff: Hot's Tove discussion
- Musical advice: How do I 2-piece rock band?
- What's next: Puig Destroyer et c.
As always, thanks for writing, listening, following, etc.
-r&i
---
Tue, 5 November 2013
PRODcast 64: Nobody Ever Wore #64 On Purpose
Pretty chill show. Just two guys who love baseball -- and each other -- talking about baseball. And each other.
- Open
-You're (you are) emails
- The musical guest: BEASTMILK
- Baseball chatta
Whirled Serious
Handicapping and predicting the top 3,000 free agents
Awards and what not
- Teh outro -- ttfn!
---
Tue, 22 October 2013
PRODcast 63: Kevin Gregg, Rafael Betancourt or Justin Masterson's Whooziwhatzit
Hey, we're back! Did you miss us?
It's the based ball played offs and what not! The Whirled Series, even. Without further ado:
- The open, where we describe what will happen
- The emails, where we read what insane people send us
- The musical guest: MEEK IS MURDER
- The baseball guest: Matthew Kory
Everyone is freaking out over the Tim Lincecum contract
World Series picks!
Alex Guerrero, briefly
- Musical advice, wherein we offer musical advice
- Goodbye, where we say goodbye
---