Mon, 14 May 2018
PRODcast 134: Long ... Long Bombs Away?
HELLO.
Let's talk to it.
MUSICAL GUEST: This Is the Kit. Moonshine Freeze is out now on Rough Trade.
HUMAN GUEST: Andy McCullough (again). It worked this time!!
THE BASEBALL THINGS
The Yanks & Red Sox are good, but is that good?

Matt Harvey is a Red and the Wilpons are petty af

Is Ohtani the best player in baseball? He has to be, right?

We're only 8 or 9 starts into the season, but there are some ungodly pitching stats this season - Scherzer, Verlander, Cole, Severino, … uh … Bart?

The White Sox won their 10th game yesterday, which fuckin' sucks
MINOR LEAGUE TEAM OF THE WEEK: Buies Creek Astros

OLD SCHOOL PLAYER OF THE WEEK
Wee Harry Chappas ... and a twist.
---
Wed, 13 July 2016
PRODcast 127: We'll Figure Out a Title Later
Hello! It is we, the based ball mens. We made sound thing for you! It unfold like this:
- The Open, where we are a total mess.
- The Musical Guest: PUP. Buy "The Dream Is Over" here; stream in on Spotify here.
- The Email o' the Week: Ritchie (@ritchieage) wonders if we actually need to be told that dinged dongs are going "back" before they are "gone."
- The Baseball Things:
We discuss the HR Derby at painstaking length

We discuss the All-Star Game a little

We also inveigh about destroying young pitchers' arms and laud the new high-school pitch count rules

Game time: Riley & Ian attempt to name the starting 9 for the BARVES & TWINT (

respectfully borrowed from Andy & Pedro's podcast, Sportswriter's Blues)
- The Old School Player o' the Week is:
RANDY "JUNKMAN" JONES
"Junkman" earned the nickname because of his filthy sinker, not his literal junk. He's the proud owner of some plus #DADLAP, plus #DADHAT (when he actually wore one) and some elite locks that fall somewhere between Richard Simmons merm and Phil Spector's beehive.
Jones was born in Fullerton and went to Chapman University, was a 5th round selection of the Padres in 1972, made his big league debut in 1973, was a 20-game winner and All-Star in 1975, a 22-game winner, All-Star and CY Young Award winner in 1976, and fell off a cliff (not literally) quickly thereafter. That was due in large part to the Padres being exceedingly shitty from 1976 to 1980 (and beyond). He had a 2.24 ERA (3.23 FIP) in '75, and won 22 games and pitched 25 complete games in '76. Jones was traded to the Mets in 1981 and no longer a MLB player by 1983.
After his playing career he coached young players (Barry Zito being the most prominent), opened a couple restaurants, started a catering company – Randy Jones Buckboard Catering – and has his own BBQ sauce.
---
Mon, 11 April 2016
PRODcast 125: How Hard Is It to Slide into a Base?
Welcome to the second episode of the new leaner, meaner, and more in-betweener Productive Outs PRODcast. Here's what's in store for ye:
The Open.
The Musical Guest: Close the Hatch. Buy "Death & Resistance" here.
The Email o' the Week: Zak writes in to discuss baseball and music.
The Baseball Things.
How hard is it to slide into a base? How much harder than that is it to stay on said base? Come on, guys.
Who the fuck is Trevor Story?
Robertson Canoe's hot stort
Halos be shifting like crazy – a not-so subtle fuck you to Jerry Dipoto?
O's off to a hot s

tart, TWINT & BARVES not so much
The Old School Player of the Week is:
STEVE SHARTS.
This is a deeeeep cut. Sharts, whose name is a sentence, never played in the big leagues, but spent six years in the Philadelphia Phillies organization as a middling left-handed reliever between 1985 and 1990. He spent two years at AAA Scranton Wilkes-Barre, and posted decent numbers, but never got the call … which is probably a good thing because and announcer saying "Steve Sharts on the mound for the Phillies" would have broken the Internet before the Internet even existed.
He also looks an awful lot like Thomas Middleditch from Silicon Valley and Tom Kenny from Mr. Show (and Spongebob).
---
Tue, 9 September 2014
PRODcast 93: When Being Good Wasn't Good Enough
103 wins and no postesedason berth. That hardly seems fair.
- Open (0:00-7:15)
- Emails (7:47-27:20)
- Musical guest: GAME THEORY. Buy "Blaze of Glory" here. (27:50-33:30)
- Baseball things:
RE2PECT: Derek Jeter Day at The House That Scott Brosius Built, and Derek Jeter's selfishness?

Has PitchTrax ruined baseball? (spoiler: no)

Halos & Orioles have the two best records in baseball, but their starting pitching "is not built for the postseason." Significant?

The A's continue to Brewer.

Kevin Towers gets the axe in AZ. But why now?

Ron Washington steps down in TEX. (See above)
- Musical advice: Where does the "palying it live" consideration come in the writing process?
- Au revoir
---
Wed, 3 September 2014
PRODcast 92: Dennis Eckersley's Feathered Hair Helmet
GAZE AT ITS LUSTROUS GLORY
Here's the show:
- Open (0:00-7:05)
- Emails (7:45-24:45)
- Musical Guest: THE LIFE AND TIMES. Buy "Lost Bees "(and other stuff) here. (26:20-31:10)
- Human guest: Film historian and Dodgers fan Karina Longworth. Listen to "You Must Remember This" here. (31:10-53:04)
- The baseball things! (53:38-1:19:26)
Halos sweep A's, and Shat Moomaker is having one hell of a season.

Royals survived a near Royalsing, and the Brewers have finally Brewered

Bo Porter gets the axe in Houston, people argue about Houston (again)

Jose Altuve is a goddamn warlock.

Clayton Kershaw is also p. good.

Can/should a pitcher be the MVP?
- Puig Destroyer news and a quick wrap-up. (1:20:11-1:23:43)
Thanks for listenin'!
---
Wed, 27 August 2014
PRODcast 91: Minor League Guy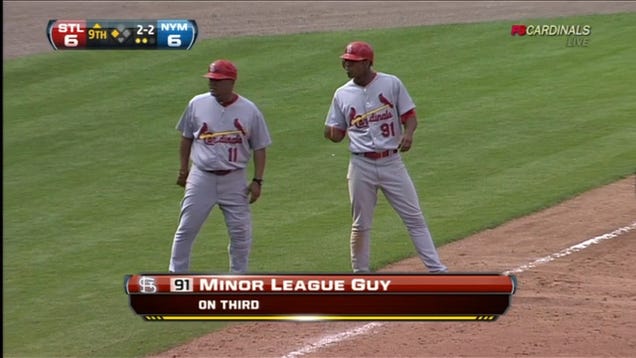 There he is, our Lord and Savior: Minor League Guy! Everything we do -- including this episode -- we do in his name.
Here's what we've got:
- The open (0:00-3:15)
- Your crazy emails (3:55-25:30)
- The musical guest: DAMA/LIBRA. Buy "Claw" here. (25:50-29:30)
- The baseball talk! (29:30-51:52)
MadBum is good. Big-Time Timmy Jim is not.
The Orioles are the least-bad team in the AL West
Same with the Royals in the Central (at least at the time we recorded this)
Halos are in first, and the AL West is gonna be a barn-burner!
Nationals look to have the NL East locked up...
... and the Pirates are pretty much done
Meanwhile Chris Carter is making a stealth run at the home run title
- Musical advice x 2: (52:45-1:05:10)
We discuss our best and worst decisions in our music careers, and
Can you enjoy your own records after they're finished?
- The week(s) in review: Puig Destroyer stuff and Ian's vacation rundown. We won't be hurt if you skip this part. (1:05:10-1:13:20)
THANKS FOR LISTENING!
---
Tue, 5 August 2014
PRODcast 90: There's A Base At The End Of This
Quick show before both of us take off for vacation and/or work. Please consume and enjoy!
- Open: Managing expectations (0:00-4:04)
- Emails: Short, sweet, and very good. (You guys, not us.) (4:51-20:33)
- Musical guest: 68. Buy "In Humor and Sadness" here. (21:15-27:10)
- Baseball talk: (27:10-49:26)
Trade deadline recap

The Angels need a starter

Everyone hates the Dbacks

Matt Cain is toast

Javier Baez and the impending rise of the Cubes
- Music and baseball question: "having a" vs. "playing" catch and what goes into sequencing an album? (50:15-1:02:25)
- Puig Destroyer non-updates and TTFN! (1:02:25-1:09:40)
---
Tue, 22 July 2014
PRODcast 88: Hello, We Ordered A Frank Thomas & Got A Kyle Blanks Instead
Ice is back with a brand-new invention: PRODcast 88!
- Open (0:00-3:30)
- Emails (4:05-28:50)
- Musical guest: AEGES. Buy THE BRIDGE here. Listen to "Fault" here. (29:30-34:10)
- Baseball things (34:10-1:04:10)
TRAAAAAAAAAAIDS

Yasiel Puig had a pretty shitty All-Star Game/HR Derby
- Musical advice but not really: Gilead Fest/tour recap, and Bob Uecker: An Appreciation (1:04:50-1:17:30)
- Bye!
---
Tue, 8 July 2014
PRODcast 87: Dan Otero Was Just Claimed Off Waivers
Dan Otero was literally just claimed off waivers and then released. Oh, look -- it happened again! Whoops, the A's just claimed and released him. Look it up. It's true!
Here is our show for the week of 7/7/2014. We hope you enjoy it!
- Open. If we all wish real hard, Dan Otero will become a real boy! (0:00-5:37)
- Emails. Crazy people, the lot of you. (6:20-25:38)
- Combination musical and baseballish guest: Josh Kantor (26:22-46:26)
- Baseball things (46:48-1:16:12)
The Jeff Samardzija/Jason Hammel trade: officially crizzazle
Halos are rolling but it doesn't matter because so are the A's
B. McCarthy for V. Nuno trade
The Astros are having a rough week
All-Star rosters were announced – who cares?
When does the Phillies fire sale begin?
Joey Votto out for the season?!?
- What's next: a brief KWC tour and a fond farewell (for now) (1:16:12-1:20:00)
EPISODE ERRATA, Ruben Rivera edition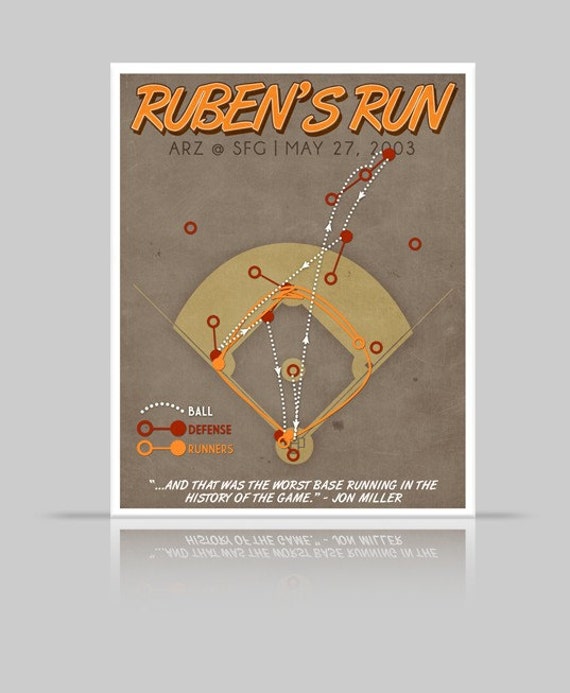 ---
Tue, 1 July 2014
PRODcast 86: Not a single baseball player has ever worn this number
Hello! A short, sweet, guest-free episode for you this week, with baseball, musical advice, and #TRASHDICK for everyone!
- Open (0:00-3:20)
- Emails (4:00-23:50)
- Musical guest: CONVERGE (24:35-32:25)
- Baseball talk: (32:25-58:25)
The Giants are crumbling and the Dodgers are rolling

Sergio Romo done lost his job

Is Jose Altuve a warlock?

Are the Mariners actually pretty good?

OH NOEZ, GROUND CONTROL

Bryce Harper is talking shit again

RauLOL Ibanez and the RoyLOLs

Giancarlo Stanton is gonna be in the HR Derby and HOLY SHIT

Our picks for the HR Derby
- Musical advice: What do you think about, and how do you approach/interpret your recorded performances? (59:10-1:08:08)
- Puig Destroyer update and KWC tour (1:08:08-1:11:00)
- Goodnight!
---