Tue, 29 July 2014
PRODcast 89: EAAAAAARTHQUAKE!!!
Yes, we've run out of player numbers to reference. But we've made up for it with a really solid podcast. Read on...
- The open (0:00-7:15)
- Your emails (8:08-30:13)
- The musical guest: 1-800-BAND. Buy "Diver Blue" here. (31:00-35:35)
- The musical-baseball human guest: Doug Miller of MLB.com (35:35-1:03:55)
- Baseball talk! (1:04:40-1:31:25)
HOT STOVE: Deadline comin'! #HUGWATCH

Price/Zobrist fatigue

Jake Peavy, Dan Uggla, Matt Cain and the RIP Gaints

Barney Darwin to the Dodgers

The Royals are winning and it's almost August. When do they shit the bed

Isotopes vs. Aces brawl

Hall Of Fame: Eligibility shifts from 15 to 10 years, our interest in the HOF does not shift

PART TWO of "What would that player's job be?"
- Bye! (1:31:25-1:32:41)
---
Tue, 24 June 2014
PRODcast 85: In retrospect, Lastings Milledge might have had some makeup issues
PRODcast 85 is dedicated to our two patron saints, Lastings Milledge and Tony La Russa. May they both bless you and keep you and may their lights shine upon you forever.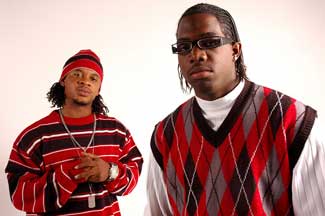 Here's how 85 breaks down:
- Open (0:00-8:00)
- Your wacky emailz (8:45-30:45)
- Musical guest: COMET CONTROL. Buy "Blast Magic" here. (31:30-34:00)
- Human guest: Melissa Lockard of OaklandClubhouse.com (34:00-55:00)
- The baseball things (55:50-1:18:55)
Josh Byrnes got canned as GM of the Padres

Carlos Correa … NOOOOOOOOOOOOOOO

The Angels BLOLpen is still a mess

The Brewers might actually be legit

Wacha and Garcia to the DL for the Cards

Phils sign Grady Sizemore to a minor league deal because of course they do

The Rangers … the poor Rangers

Bronson Arroyo could be next in line for TJ surgery
- Puig Destroyer updates (1:21:30-1:26:15)
- Goodbye and thank you for listening!
---
Tue, 27 May 2014
PRODcast 82: Johnny Lazor - Superhero, Pornstar or Crappy Baseballer?
John. Paul. Lazor. You can only DREAM of having a name that awesome!
Today's show is dedicated to his illustrious name and lackluster career. It goes like this.
- The open, wherein we talk about stuff (0:00-4:00)
- The emails, wherein we read yours (4:45-34:35)
- Musical guest: TYCHO. Buy "Awake" here. (35:20-38:10)
- Baseball things! (38:10-1:07:30)
The Red Sox suck, or at least they did
Giancarlo Stanton does NOT get cheated
Manny Ramirez: Player/Coach
Someone stole Hunter Pence's scooter. Really.
Josh Beckett threw a no-hitter (but against the Phillies, so...)
Those goddamn Memorial Day hats
George Springer is the new hotness & the Evan Drellich Astros story
- Musical advice: Starting a baseball-themed band. Hmm, I think we might have some advice for you! (1:08:05-1:17:35)
- Up next/goodbye. (1:17:35-1:23:36) Thanks for listening!
---
Tue, 20 May 2014
PRODcast 81: Eddie Guardado, Guardadoer of Leads
We've got an absolutely action-packed show for you. Guardadon't touch that dial!
- The open (0:00-4:03)
- The emails (4:40-25:17)
- The musical guest: Toronoto's own SMARTBOYS (26:00-30:55)
- The human guest: the triumphant return of Sam Miller of Baseball Prospectus! (30:55-55:50)
- The baseball stuff: (56:30-1:15:22)
Not only are the baseball gods taking our pitchers, but they're taking our Jose Abreus

One pitcher they haven't taken is Johnny Cueto, who is out of his mind right now

The Tigers are dominating

Puig is still Puiggin', but it's not helping (Giants are freakish)

Dodgers minor leaguers be fightin'. Miguel Olivo went Mike Tyson on Alex Guerrero

The Angels are good, but the A's are better.

Welcome home, Stephen Drew

Question posed by SI Twitter: Which position player would you want to see on the mound?
- What's next/farewell (1:16:00-1:20:00)
Thaks for listening! We appreciate it, desperately.
---
Tue, 13 May 2014
PRODcast 80: That's Not A Scouting Grade
Hi, everyone! This is our 80th show. Thanks for all yuor support over the years. If you can, please rate and review us on iTunes. That would be super-sweet.
Here's how PRODcast 80 breaks down:
- Open (0:00-4:00)
- Emails (4:44-29:30)
- Musical guest: YOUNG WIDOWS. Buy 'Easy Pain' (30:06-35:55)
- Teh baseball tihngs: (35:55-54:11)
We're a quarter of the way through the season. Surprises? Brewers, Marlins, Dodgers, Angels, Rays?

Mike Trout is striking out a lot

Poor Brandon Belt

JOSE FERNANDEZ NOOOOOOOOOOOOOOOOOOOOOO

Will you see "Million Dollar Arm"? (No.)
- Musical advice: How do you get musicans to notice you?? (54:47-1:03:00)
- Wrap it up, B. (1:03:00-1:05:06)
---
Tue, 22 April 2014
PRODcast 77: Reggie Willits, White Male
Good stuff this week (as opposed to what we normally offer you). Let's get right to it.
- Open (0:00-4:40)
- Emails (5:25-28:35)
- Musical guest: THOU. Buy Heathen here. (29:20-34:43)
- Human guest: Mark Simon of ESPN Stats & Info and ESPNNY.com (34:43-49:12)
- Baseball talk (49:50-1:21:55)
Gerrit Cole is not a fan of Carlos Gomez's triple-pimping

Bartolo Colon "hitting" is the best thing that's happened to baseball in a while

The "transfer" "rule"

The Bryce Harper benching

Dbacks Status: Astros; Astros Status: #CUBES

Chris Sale is broken

Albert joins the 500 club
- Riley is going to run a half-marathon, like a moron. Please consider supporting him! (1:22:43-1:28:52)
- Goodbye!
---
Thu, 20 March 2014
PRODcast 73: Ricardo Rincon (Dick Corner) & The Death of the UCL
We're back after yet another li'l break. Sometimes life just happens, y'know?
- The open feat. Dick Talk (0:00-6:40)
- Canada-free emails (7:15-30:00)
- Musical guest: DEAD RIDER (30:45-34:35)
- Baseball talk! (34:35-1:02:20)
TJ surgery for everyone!
Aroldis Chapman, ugh.
Australian ballbase?
Ian's Cactus League recap!
Holy shit, Mike Trout.
- Musical advice (1:03:05-1:26:05)
- See you next time! Thank you!
---
Wed, 5 February 2014
PRODcast 70: George Kontos has the worst birthdays
Clever intro goes here.
- Open (0:30-3:30)
- Emails (4:00-28:00)
- Musical guest: DAUGHTERS (28:30-33:00)
- Human guest: Sarah Colonna (33:00-1:03:00)
- Baseball talk! (1:03:25-1:19:10)
Pitchers and catchers are about to report (to play golf)
2014 PECOTA projections
Lingering free agents
Freedie Freeman extension
- Musical advice: re. artists you follow and trailblazers who don't get the credit they deserve (1:20:00-1:33:30)
- What's coming up: BP Annual and Puig Destroyer (1:33:30-1:37:00)
- If you made it this far, thanks!
---
Sun, 19 January 2014
PRODcast 69: Heh.
Sixty-nine, get it? Heh heh.
This is our Dekalb, IL-themed show. We've got music from WEEKEND NACHOS and an interview with the late, great Kevin Goldstein. We cordially invite you to listen.
- Open
- Emails
- Musical guest: WEEKEND NACHOS
- Spectral humanoid interview: Houston Astros' Director, Pro Scouting Kevin Goldstein
- Baseball stuff!
Less than a month until pitchers and catcher report
The crazy-because-it's-not-that-crazy Clayton Kershaw extension
The Tanaka sweepstakes
A few interesting arbitration cases
- Musical advice! Great questions, questionable answers
- Farewell
---
Wed, 8 January 2014
PRODcast 68: Where Angels Go To Die
Hey, happy new year! There's still no baseball though, so we have another lackluster show for you. Just kidding, all of our shows are lackluster!
But here's how it went.
- The open
- The emails
- The music: CAPSULE
- Those crazy Cespedes Family Barbecue kids!
- The baseball talk: really just us yelling about the Halll of Fame, you can probably skip this part
- The farewell
Thanks for your continued support during the horrible long winter that is no baseball.
---