Tue, 29 July 2014
PRODcast 89: EAAAAAARTHQUAKE!!!
Yes, we've run out of player numbers to reference. But we've made up for it with a really solid podcast. Read on...
- The open (0:00-7:15)
- Your emails (8:08-30:13)
- The musical guest: 1-800-BAND. Buy "Diver Blue" here. (31:00-35:35)
- The musical-baseball human guest: Doug Miller of MLB.com (35:35-1:03:55)
- Baseball talk! (1:04:40-1:31:25)
HOT STOVE: Deadline comin'! #HUGWATCH

Price/Zobrist fatigue

Jake Peavy, Dan Uggla, Matt Cain and the RIP Gaints

Barney Darwin to the Dodgers

The Royals are winning and it's almost August. When do they shit the bed

Isotopes vs. Aces brawl

Hall Of Fame: Eligibility shifts from 15 to 10 years, our interest in the HOF does not shift

PART TWO of "What would that player's job be?"
- Bye! (1:31:25-1:32:41)
---
Tue, 22 July 2014
PRODcast 88: Hello, We Ordered A Frank Thomas & Got A Kyle Blanks Instead
Ice is back with a brand-new invention: PRODcast 88!
- Open (0:00-3:30)
- Emails (4:05-28:50)
- Musical guest: AEGES. Buy THE BRIDGE here. Listen to "Fault" here. (29:30-34:10)
- Baseball things (34:10-1:04:10)
TRAAAAAAAAAAIDS

Yasiel Puig had a pretty shitty All-Star Game/HR Derby
- Musical advice but not really: Gilead Fest/tour recap, and Bob Uecker: An Appreciation (1:04:50-1:17:30)
- Bye!
---
Tue, 8 July 2014
PRODcast 87: Dan Otero Was Just Claimed Off Waivers
Dan Otero was literally just claimed off waivers and then released. Oh, look -- it happened again! Whoops, the A's just claimed and released him. Look it up. It's true!
Here is our show for the week of 7/7/2014. We hope you enjoy it!
- Open. If we all wish real hard, Dan Otero will become a real boy! (0:00-5:37)
- Emails. Crazy people, the lot of you. (6:20-25:38)
- Combination musical and baseballish guest: Josh Kantor (26:22-46:26)
- Baseball things (46:48-1:16:12)
The Jeff Samardzija/Jason Hammel trade: officially crizzazle
Halos are rolling but it doesn't matter because so are the A's
B. McCarthy for V. Nuno trade
The Astros are having a rough week
All-Star rosters were announced – who cares?
When does the Phillies fire sale begin?
Joey Votto out for the season?!?
- What's next: a brief KWC tour and a fond farewell (for now) (1:16:12-1:20:00)
EPISODE ERRATA, Ruben Rivera edition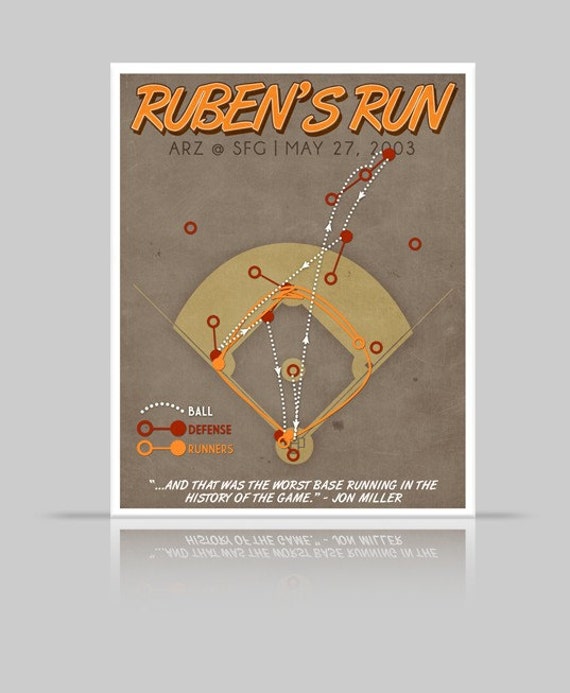 ---
Tue, 1 July 2014
PRODcast 86: Not a single baseball player has ever worn this number
Hello! A short, sweet, guest-free episode for you this week, with baseball, musical advice, and #TRASHDICK for everyone!
- Open (0:00-3:20)
- Emails (4:00-23:50)
- Musical guest: CONVERGE (24:35-32:25)
- Baseball talk: (32:25-58:25)
The Giants are crumbling and the Dodgers are rolling

Sergio Romo done lost his job

Is Jose Altuve a warlock?

Are the Mariners actually pretty good?

OH NOEZ, GROUND CONTROL

Bryce Harper is talking shit again

RauLOL Ibanez and the RoyLOLs

Giancarlo Stanton is gonna be in the HR Derby and HOLY SHIT

Our picks for the HR Derby
- Musical advice: What do you think about, and how do you approach/interpret your recorded performances? (59:10-1:08:08)
- Puig Destroyer update and KWC tour (1:08:08-1:11:00)
- Goodnight!
---
Tue, 24 June 2014
PRODcast 85: In retrospect, Lastings Milledge might have had some makeup issues
PRODcast 85 is dedicated to our two patron saints, Lastings Milledge and Tony La Russa. May they both bless you and keep you and may their lights shine upon you forever.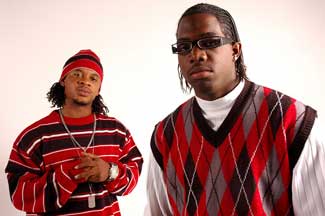 Here's how 85 breaks down:
- Open (0:00-8:00)
- Your wacky emailz (8:45-30:45)
- Musical guest: COMET CONTROL. Buy "Blast Magic" here. (31:30-34:00)
- Human guest: Melissa Lockard of OaklandClubhouse.com (34:00-55:00)
- The baseball things (55:50-1:18:55)
Josh Byrnes got canned as GM of the Padres

Carlos Correa … NOOOOOOOOOOOOOOO

The Angels BLOLpen is still a mess

The Brewers might actually be legit

Wacha and Garcia to the DL for the Cards

Phils sign Grady Sizemore to a minor league deal because of course they do

The Rangers … the poor Rangers

Bronson Arroyo could be next in line for TJ surgery
- Puig Destroyer updates (1:21:30-1:26:15)
- Goodbye and thank you for listening!
---
Tue, 17 June 2014
PRODcast 84: Prince Fielder, Swathed in Zubaz
Short and sweet this week, kids. Bing bang boom. Still no shortage of great #content, with our unique based ball inight accompanied by the mellifluous strains of ILLUSTRATIONS.
- The open: memories of a young, portly Prince, enveloped in Zubazity. (0:00-4:05)
- The emails. Y'all crazy. (4:40-22:55)
- The musical guest: ILLUSTRATIONS. Buy "In Vain" here. (23:40-26:26)
- The baseball things: (26:26-50:20)
R.I.P. Tony Gwynn
More baseballers fall to the curse of Tommy John, including Chad Billingsley
Where goeth the Shark?
Royals are rolling
Giants free-falling
Please get well, Justin Verlander
Cardinals are coming for what's theirs
The All-Star Game continues to be stupid
- Musical advice: what the hell is Ian's problem with Guided by Voices, and the fine line of fidelity (51:00-1:00:00)
- Puig Destroyer updates and TTFN (1:00:00-1:03:02)
---
Tue, 10 June 2014
PRODcast 83: What was Eric Gagne's deal, anyway?
Super excited for this one, which is basically just Riley and Ian talking for almost 2 hours about how great Eric Gagne was.
Nah, just kidding, the was a giant tool! But we do have other great stuff for you, including:
- The open (0:00-5:23)
- The emails (5:51-29:31)
- The musical guest: FUCKED UP. (30:10-33:45)
- The human guest: Justin Halpern (33:45-1:04:13)
- The baseball stuff: (1:04:47-1:38:52)
Manny Machado is a dumbass

Josh Lueke got DFA (finally) and the Rays will be sellers... but when?

The Giants are running away with the NL West

Are the Blue Jays for real?

The Twines signed one or more Kendrys Moraleses

Tony Sipp played right field

Trevor Cahill was D'd for A

Gregory Polanco is finally up and the Super 2 thing sucks

Lonald Chisenhall had a big night

MLB DARFT

CWS stuff. Go 'Eaters!
- The li'l KWC tour report (1:39:30-1:47:36)
See you next week!
---
Tue, 27 May 2014
PRODcast 82: Johnny Lazor - Superhero, Pornstar or Crappy Baseballer?
John. Paul. Lazor. You can only DREAM of having a name that awesome!
Today's show is dedicated to his illustrious name and lackluster career. It goes like this.
- The open, wherein we talk about stuff (0:00-4:00)
- The emails, wherein we read yours (4:45-34:35)
- Musical guest: TYCHO. Buy "Awake" here. (35:20-38:10)
- Baseball things! (38:10-1:07:30)
The Red Sox suck, or at least they did
Giancarlo Stanton does NOT get cheated
Manny Ramirez: Player/Coach
Someone stole Hunter Pence's scooter. Really.
Josh Beckett threw a no-hitter (but against the Phillies, so...)
Those goddamn Memorial Day hats
George Springer is the new hotness & the Evan Drellich Astros story
- Musical advice: Starting a baseball-themed band. Hmm, I think we might have some advice for you! (1:08:05-1:17:35)
- Up next/goodbye. (1:17:35-1:23:36) Thanks for listening!
---
Tue, 20 May 2014
PRODcast 81: Eddie Guardado, Guardadoer of Leads
We've got an absolutely action-packed show for you. Guardadon't touch that dial!
- The open (0:00-4:03)
- The emails (4:40-25:17)
- The musical guest: Toronoto's own SMARTBOYS (26:00-30:55)
- The human guest: the triumphant return of Sam Miller of Baseball Prospectus! (30:55-55:50)
- The baseball stuff: (56:30-1:15:22)
Not only are the baseball gods taking our pitchers, but they're taking our Jose Abreus

One pitcher they haven't taken is Johnny Cueto, who is out of his mind right now

The Tigers are dominating

Puig is still Puiggin', but it's not helping (Giants are freakish)

Dodgers minor leaguers be fightin'. Miguel Olivo went Mike Tyson on Alex Guerrero

The Angels are good, but the A's are better.

Welcome home, Stephen Drew

Question posed by SI Twitter: Which position player would you want to see on the mound?
- What's next/farewell (1:16:00-1:20:00)
Thaks for listening! We appreciate it, desperately.
---
Tue, 13 May 2014
PRODcast 80: That's Not A Scouting Grade
Hi, everyone! This is our 80th show. Thanks for all yuor support over the years. If you can, please rate and review us on iTunes. That would be super-sweet.
Here's how PRODcast 80 breaks down:
- Open (0:00-4:00)
- Emails (4:44-29:30)
- Musical guest: YOUNG WIDOWS. Buy 'Easy Pain' (30:06-35:55)
- Teh baseball tihngs: (35:55-54:11)
We're a quarter of the way through the season. Surprises? Brewers, Marlins, Dodgers, Angels, Rays?

Mike Trout is striking out a lot

Poor Brandon Belt

JOSE FERNANDEZ NOOOOOOOOOOOOOOOOOOOOOO

Will you see "Million Dollar Arm"? (No.)
- Musical advice: How do you get musicans to notice you?? (54:47-1:03:00)
- Wrap it up, B. (1:03:00-1:05:06)
---