Mon, 9 March 2015
PRODcast 103: Tommy John Gone Done Did It Again
Quick and dirty episode for you this week. Here it go:
- The open (0:00-2:12)
- The musical guest: TORCHE. Buy RESTARTER here. (2:50-5:35)
- EMAILS (5:35-20:10)
- A belated HOT TAKE (20:10-24:10)
- Baseball stuff! (24:50-43:55)
Riley's return to the diamond!
Yu Darvish goes down :(
Hunter Pence too :((
And the Josh Hamilton situation, ugh :(((
Ned Yost's favorite Radiohead album is ___________.
Baseball Prospectus under new ownership
- Musical advice: Band names that evoke their music? Bonus baseball question: Acceptable jersey/shirsey wearing? (44:35-55:20)
- Old school player of the week: LEE MOTHERFUCKIN' TUNNELL (55:20-1:03:20)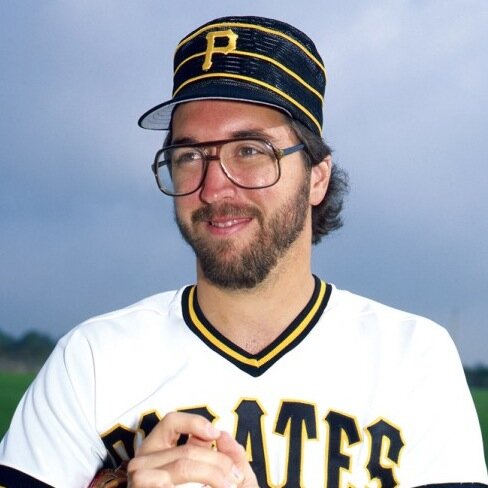 80 DADHAT, 80 DADGLASSES, 55 BEARD, 30 CHIN, 70 DORKBUILD
Quite possibly the beta version of Eric Sogard
Pitched six years in the bigs with the Pirates, Cards & Twins as a starter and reliever. 22-28, 4.23 ERA, 1.477 WHIP. He was also busted for soliciting an internet prostitute, and being an outspoken advocate for Christianity. WHOOPS.
Comps are nobody you've ever heard of, but some plus-plus-names including …
Yank Terry (977)
Dutch Levsen (973)
Doyle Lade (973)
Bert Husting (971)
Al Santorini (971)
---
Mon, 23 February 2015
PRODcast 102: Yorn Mawncawder Is A Red Sawk
(0:00-3:30) The open
(4:27-9:20) The musical guest: BABY BOY. Buy 2015 here.
(9:20-14:47) The Pipin'-Hot Take of the Week: Mat Latos, Kind of a Dick.
(15:30-35:45) We Read from the Electronic Mail Sac
(36:20-56:10) The Baseball Blather
Sam & Ben are running an independent baseball team this summer -- The Sonoma Stompers

MONCADA to BoSOX (Jerry Remy will pronounce his name "YORN MAWNCAWDER")

Pitchers and catchers report! Beat writers are taking horrible photos.

Didja hear? A-Rod's back!

BJ Upton is changing his name to Melvin

John Axford's Oscar predictions – 18 for 18 in 2014. How'd he fare in 2015?
(56:10-1:01:11) The Old School Player of the Week: WARREN BRUSSTAR
Gaze upon his holy visage.
Brusstar played nine seasons with the Phillies, White Sox and Cubs as a reliever. 28-16, w/ a 3.51 ERA, 14 saves, 1.360 WHIP. He was drafted four (!) times, has an incredible merm, a 70-grade scowl, 70-grade DADHAT, and a serious plustache.
---
Mon, 9 February 2015
PRODcast 101: The Other One With Woj
Welllllll... this one is a littl rough around the edges, like a feral cat or a fringe-y prospect. But hang with it and we're sure you'll see the upside. Behold, it's PRODcast 101: The Other One with Woj!
0:00-2:50 -- The open
3:15-7:10 -- The musical guest: Title Fight. Buy HYPERVIEW here.
7:10-13:45 -- The pipin' hot take: Leave college baseball's balls alone.
14:20-24:00 -- Your emails
24:00-54:25 -- Jason Wojciehowski, co-editor of the Baseball Prospectus Annual, A's ESPN Sweet Spot Blogger, co-host of the Back Of The Bullpen podcast, Lawyer, owner of several ties.
55:00-1:13:38 Baseball blather!
Medium-Sized Regular Season Game James to the Padres

The Tigers are hurting; luckily for them they plat in the worst division in baseball

Josh Hamilton is Josh Hamiltoning the shit out of his stay with the Halos

Yoan Moncada is like Yasiel Puig times Yoenis Cespedes and your team probably isn't going to get him
1:14:10-1:17:10 -- Not Jose Mota's Skymall Item of the Week: An exclsuive of the Productive Outs PRODcast. This week: The Giant Male Silverback Gorilla Statue
1:17:10-1:20:30 -- The Old-School Player of the Week: Nino Espinosa
80 DADHAT, 80 AFRO, 70 STACHE, ZERO FUCKS GIVEN
RHP - 8 years in the bigs with the Mets, Phillies and Blue Jays from 1974 to 1981. Career record of 44-55, ERA of 4.17, WHIP of 1.362. Comps: Bob Milacki and John Lannan.
THANKS FER LISSNIN'!
---
Mon, 26 January 2015
PRODcast 100: We Didn't Get Hired by Major League Teams
The long-awaited, moderately outated, almost certainly hated PRODcast 100 for your earholes!
We're shooting for a shorter, tighter show in 2015 and this here's the maiden voyage. It goes like this:
(0:00-3:50) The intro!
(4:23-7:50) The musical guest: STURGILL SIMPSON. Buy "Metamodern Sounds in Country Music" here.
(7:50-13:30) The Pipin' Hot Take: Rob Manfred's proposal to outlaw the shift.
(13:10-32:05) Your emails.
(32:45-57:03) The baseball blather:
The Cubes' moves

The Padres' overhaul

The A's fire sale and subsequent rebuild

Astros land Gattis, move Fowler, look (dare we say … ) good?

Scherzer to the Nats
(57:40-1:03:00) Ask a Musician: Should a band attempt to continue once it's lost a founding member/frontperson?
(1:03:00-1:08:40) We are joined by a Very Special Guest!
(1:08:40-1:13:03) Wherein we profess our love for Rowland Office and bid you a fond farewell.
Please subscribe on iTunes and stitcher, and rate and review us! Thanks for your kind indulgence.
---