Tue, 24 June 2014
PRODcast 85: In retrospect, Lastings Milledge might have had some makeup issues
PRODcast 85 is dedicated to our two patron saints, Lastings Milledge and Tony La Russa. May they both bless you and keep you and may their lights shine upon you forever.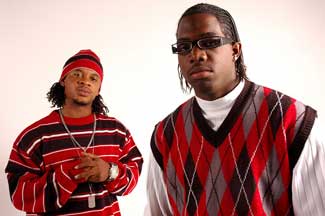 Here's how 85 breaks down:
- Open (0:00-8:00)
- Your wacky emailz (8:45-30:45)
- Musical guest: COMET CONTROL. Buy "Blast Magic" here. (31:30-34:00)
- Human guest: Melissa Lockard of OaklandClubhouse.com (34:00-55:00)
- The baseball things (55:50-1:18:55)
Josh Byrnes got canned as GM of the Padres

Carlos Correa … NOOOOOOOOOOOOOOO

The Angels BLOLpen is still a mess

The Brewers might actually be legit

Wacha and Garcia to the DL for the Cards

Phils sign Grady Sizemore to a minor league deal because of course they do

The Rangers … the poor Rangers

Bronson Arroyo could be next in line for TJ surgery
- Puig Destroyer updates (1:21:30-1:26:15)
- Goodbye and thank you for listening!
---
Tue, 17 June 2014
PRODcast 84: Prince Fielder, Swathed in Zubaz
Short and sweet this week, kids. Bing bang boom. Still no shortage of great #content, with our unique based ball inight accompanied by the mellifluous strains of ILLUSTRATIONS.
- The open: memories of a young, portly Prince, enveloped in Zubazity. (0:00-4:05)
- The emails. Y'all crazy. (4:40-22:55)
- The musical guest: ILLUSTRATIONS. Buy "In Vain" here. (23:40-26:26)
- The baseball things: (26:26-50:20)
R.I.P. Tony Gwynn
More baseballers fall to the curse of Tommy John, including Chad Billingsley
Where goeth the Shark?
Royals are rolling
Giants free-falling
Please get well, Justin Verlander
Cardinals are coming for what's theirs
The All-Star Game continues to be stupid
- Musical advice: what the hell is Ian's problem with Guided by Voices, and the fine line of fidelity (51:00-1:00:00)
- Puig Destroyer updates and TTFN (1:00:00-1:03:02)
---
Tue, 10 June 2014
PRODcast 83: What was Eric Gagne's deal, anyway?
Super excited for this one, which is basically just Riley and Ian talking for almost 2 hours about how great Eric Gagne was.
Nah, just kidding, the was a giant tool! But we do have other great stuff for you, including:
- The open (0:00-5:23)
- The emails (5:51-29:31)
- The musical guest: FUCKED UP. (30:10-33:45)
- The human guest: Justin Halpern (33:45-1:04:13)
- The baseball stuff: (1:04:47-1:38:52)
Manny Machado is a dumbass

Josh Lueke got DFA (finally) and the Rays will be sellers... but when?

The Giants are running away with the NL West

Are the Blue Jays for real?

The Twines signed one or more Kendrys Moraleses

Tony Sipp played right field

Trevor Cahill was D'd for A

Gregory Polanco is finally up and the Super 2 thing sucks

Lonald Chisenhall had a big night

MLB DARFT

CWS stuff. Go 'Eaters!
- The li'l KWC tour report (1:39:30-1:47:36)
See you next week!
---