Tue, 16 September 2014
PRODcast 94: Strikes Are Horrible And We Should Not Have Them
We're 94 episodes into this thing, and we thought we shold finally make an effort. Tune in and see if you can tell!
- Open (0:00-8:40)
- Emails 9:18-36:02)
- Musical guest: PHORIA. Buy "Bloodworks" here. (36:42-40:00)
- Human guest: Andy McCullough, Royals beat writer for the Kansas City Star. (40:00-
- The baseball things!
Ron Washington might've stepped down because of sexual assault charges. So why is nobody talking about it?
Chris Davis gets popped for Adderall. Whoops!

Why are the Yankees even thinking about bringing Tanaka back?

The playoff races are a little boring. OK, a LOT boring.

Who you got in the Whirled Serious?

ALTUVE.
- Puig Destroyer news! Check out our sweet shirts! (
---
Tue, 9 September 2014
PRODcast 93: When Being Good Wasn't Good Enough
103 wins and no postesedason berth. That hardly seems fair.
- Open (0:00-7:15)
- Emails (7:47-27:20)
- Musical guest: GAME THEORY. Buy "Blaze of Glory" here. (27:50-33:30)
- Baseball things:
RE2PECT: Derek Jeter Day at The House That Scott Brosius Built, and Derek Jeter's selfishness?

Has PitchTrax ruined baseball? (spoiler: no)

Halos & Orioles have the two best records in baseball, but their starting pitching "is not built for the postseason." Significant?

The A's continue to Brewer.

Kevin Towers gets the axe in AZ. But why now?

Ron Washington steps down in TEX. (See above)
- Musical advice: Where does the "palying it live" consideration come in the writing process?
- Au revoir
---
Wed, 3 September 2014
PRODcast 92: Dennis Eckersley's Feathered Hair Helmet
GAZE AT ITS LUSTROUS GLORY
Here's the show:
- Open (0:00-7:05)
- Emails (7:45-24:45)
- Musical Guest: THE LIFE AND TIMES. Buy "Lost Bees "(and other stuff) here. (26:20-31:10)
- Human guest: Film historian and Dodgers fan Karina Longworth. Listen to "You Must Remember This" here. (31:10-53:04)
- The baseball things! (53:38-1:19:26)
Halos sweep A's, and Shat Moomaker is having one hell of a season.

Royals survived a near Royalsing, and the Brewers have finally Brewered

Bo Porter gets the axe in Houston, people argue about Houston (again)

Jose Altuve is a goddamn warlock.

Clayton Kershaw is also p. good.

Can/should a pitcher be the MVP?
- Puig Destroyer news and a quick wrap-up. (1:20:11-1:23:43)
Thanks for listenin'!
---
Wed, 27 August 2014
PRODcast 91: Minor League Guy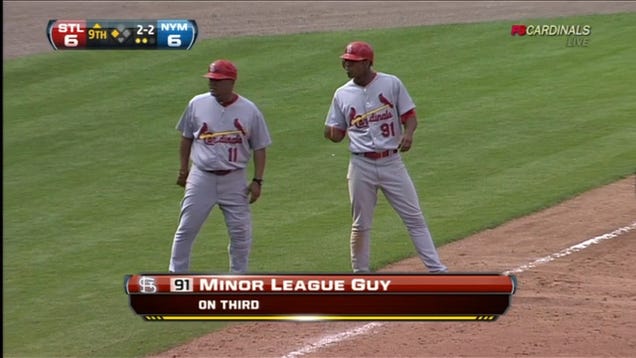 There he is, our Lord and Savior: Minor League Guy! Everything we do -- including this episode -- we do in his name.
Here's what we've got:
- The open (0:00-3:15)
- Your crazy emails (3:55-25:30)
- The musical guest: DAMA/LIBRA. Buy "Claw" here. (25:50-29:30)
- The baseball talk! (29:30-51:52)
MadBum is good. Big-Time Timmy Jim is not.
The Orioles are the least-bad team in the AL West
Same with the Royals in the Central (at least at the time we recorded this)
Halos are in first, and the AL West is gonna be a barn-burner!
Nationals look to have the NL East locked up...
... and the Pirates are pretty much done
Meanwhile Chris Carter is making a stealth run at the home run title
- Musical advice x 2: (52:45-1:05:10)
We discuss our best and worst decisions in our music careers, and
Can you enjoy your own records after they're finished?
- The week(s) in review: Puig Destroyer stuff and Ian's vacation rundown. We won't be hurt if you skip this part. (1:05:10-1:13:20)
THANKS FOR LISTENING!
---
Tue, 5 August 2014
PRODcast 90: There's A Base At The End Of This
Quick show before both of us take off for vacation and/or work. Please consume and enjoy!
- Open: Managing expectations (0:00-4:04)
- Emails: Short, sweet, and very good. (You guys, not us.) (4:51-20:33)
- Musical guest: 68. Buy "In Humor and Sadness" here. (21:15-27:10)
- Baseball talk: (27:10-49:26)
Trade deadline recap

The Angels need a starter

Everyone hates the Dbacks

Matt Cain is toast

Javier Baez and the impending rise of the Cubes
- Music and baseball question: "having a" vs. "playing" catch and what goes into sequencing an album? (50:15-1:02:25)
- Puig Destroyer non-updates and TTFN! (1:02:25-1:09:40)
---
Tue, 29 July 2014
PRODcast 89: EAAAAAARTHQUAKE!!!
Yes, we've run out of player numbers to reference. But we've made up for it with a really solid podcast. Read on...
- The open (0:00-7:15)
- Your emails (8:08-30:13)
- The musical guest: 1-800-BAND. Buy "Diver Blue" here. (31:00-35:35)
- The musical-baseball human guest: Doug Miller of MLB.com (35:35-1:03:55)
- Baseball talk! (1:04:40-1:31:25)
HOT STOVE: Deadline comin'! #HUGWATCH

Price/Zobrist fatigue

Jake Peavy, Dan Uggla, Matt Cain and the RIP Gaints

Barney Darwin to the Dodgers

The Royals are winning and it's almost August. When do they shit the bed

Isotopes vs. Aces brawl

Hall Of Fame: Eligibility shifts from 15 to 10 years, our interest in the HOF does not shift

PART TWO of "What would that player's job be?"
- Bye! (1:31:25-1:32:41)
---
Tue, 22 July 2014
PRODcast 88: Hello, We Ordered A Frank Thomas & Got A Kyle Blanks Instead
Ice is back with a brand-new invention: PRODcast 88!
- Open (0:00-3:30)
- Emails (4:05-28:50)
- Musical guest: AEGES. Buy THE BRIDGE here. Listen to "Fault" here. (29:30-34:10)
- Baseball things (34:10-1:04:10)
TRAAAAAAAAAAIDS

Yasiel Puig had a pretty shitty All-Star Game/HR Derby
- Musical advice but not really: Gilead Fest/tour recap, and Bob Uecker: An Appreciation (1:04:50-1:17:30)
- Bye!
---
Tue, 8 July 2014
PRODcast 87: Dan Otero Was Just Claimed Off Waivers
Dan Otero was literally just claimed off waivers and then released. Oh, look -- it happened again! Whoops, the A's just claimed and released him. Look it up. It's true!
Here is our show for the week of 7/7/2014. We hope you enjoy it!
- Open. If we all wish real hard, Dan Otero will become a real boy! (0:00-5:37)
- Emails. Crazy people, the lot of you. (6:20-25:38)
- Combination musical and baseballish guest: Josh Kantor (26:22-46:26)
- Baseball things (46:48-1:16:12)
The Jeff Samardzija/Jason Hammel trade: officially crizzazle
Halos are rolling but it doesn't matter because so are the A's
B. McCarthy for V. Nuno trade
The Astros are having a rough week
All-Star rosters were announced – who cares?
When does the Phillies fire sale begin?
Joey Votto out for the season?!?
- What's next: a brief KWC tour and a fond farewell (for now) (1:16:12-1:20:00)
EPISODE ERRATA, Ruben Rivera edition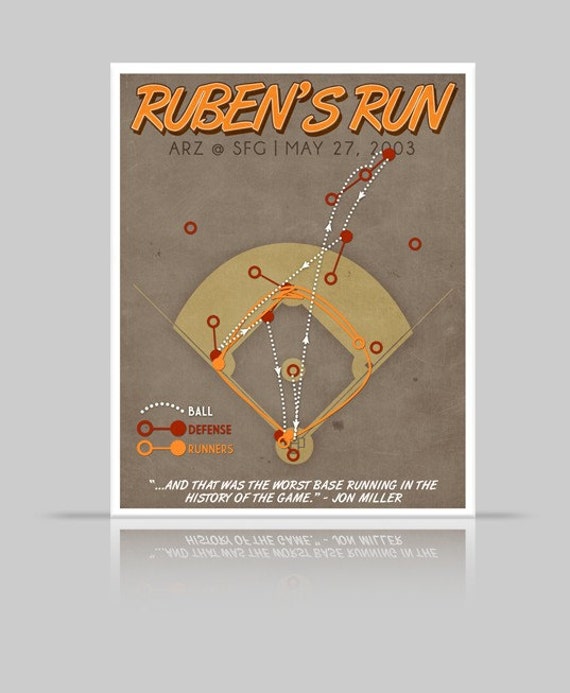 ---
Tue, 1 July 2014
PRODcast 86: Not a single baseball player has ever worn this number
Hello! A short, sweet, guest-free episode for you this week, with baseball, musical advice, and #TRASHDICK for everyone!
- Open (0:00-3:20)
- Emails (4:00-23:50)
- Musical guest: CONVERGE (24:35-32:25)
- Baseball talk: (32:25-58:25)
The Giants are crumbling and the Dodgers are rolling

Sergio Romo done lost his job

Is Jose Altuve a warlock?

Are the Mariners actually pretty good?

OH NOEZ, GROUND CONTROL

Bryce Harper is talking shit again

RauLOL Ibanez and the RoyLOLs

Giancarlo Stanton is gonna be in the HR Derby and HOLY SHIT

Our picks for the HR Derby
- Musical advice: What do you think about, and how do you approach/interpret your recorded performances? (59:10-1:08:08)
- Puig Destroyer update and KWC tour (1:08:08-1:11:00)
- Goodnight!
---
Tue, 24 June 2014
PRODcast 85: In retrospect, Lastings Milledge might have had some makeup issues
PRODcast 85 is dedicated to our two patron saints, Lastings Milledge and Tony La Russa. May they both bless you and keep you and may their lights shine upon you forever.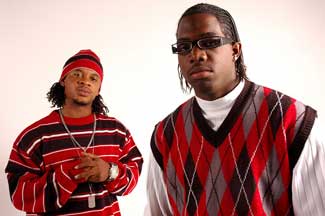 Here's how 85 breaks down:
- Open (0:00-8:00)
- Your wacky emailz (8:45-30:45)
- Musical guest: COMET CONTROL. Buy "Blast Magic" here. (31:30-34:00)
- Human guest: Melissa Lockard of OaklandClubhouse.com (34:00-55:00)
- The baseball things (55:50-1:18:55)
Josh Byrnes got canned as GM of the Padres

Carlos Correa … NOOOOOOOOOOOOOOO

The Angels BLOLpen is still a mess

The Brewers might actually be legit

Wacha and Garcia to the DL for the Cards

Phils sign Grady Sizemore to a minor league deal because of course they do

The Rangers … the poor Rangers

Bronson Arroyo could be next in line for TJ surgery
- Puig Destroyer updates (1:21:30-1:26:15)
- Goodbye and thank you for listening!
---
Tue, 17 June 2014
PRODcast 84: Prince Fielder, Swathed in Zubaz
Short and sweet this week, kids. Bing bang boom. Still no shortage of great #content, with our unique based ball inight accompanied by the mellifluous strains of ILLUSTRATIONS.
- The open: memories of a young, portly Prince, enveloped in Zubazity. (0:00-4:05)
- The emails. Y'all crazy. (4:40-22:55)
- The musical guest: ILLUSTRATIONS. Buy "In Vain" here. (23:40-26:26)
- The baseball things: (26:26-50:20)
R.I.P. Tony Gwynn
More baseballers fall to the curse of Tommy John, including Chad Billingsley
Where goeth the Shark?
Royals are rolling
Giants free-falling
Please get well, Justin Verlander
Cardinals are coming for what's theirs
The All-Star Game continues to be stupid
- Musical advice: what the hell is Ian's problem with Guided by Voices, and the fine line of fidelity (51:00-1:00:00)
- Puig Destroyer updates and TTFN (1:00:00-1:03:02)
---
Tue, 10 June 2014
PRODcast 83: What was Eric Gagne's deal, anyway?
Super excited for this one, which is basically just Riley and Ian talking for almost 2 hours about how great Eric Gagne was.
Nah, just kidding, the was a giant tool! But we do have other great stuff for you, including:
- The open (0:00-5:23)
- The emails (5:51-29:31)
- The musical guest: FUCKED UP. (30:10-33:45)
- The human guest: Justin Halpern (33:45-1:04:13)
- The baseball stuff: (1:04:47-1:38:52)
Manny Machado is a dumbass

Josh Lueke got DFA (finally) and the Rays will be sellers... but when?

The Giants are running away with the NL West

Are the Blue Jays for real?

The Twines signed one or more Kendrys Moraleses

Tony Sipp played right field

Trevor Cahill was D'd for A

Gregory Polanco is finally up and the Super 2 thing sucks

Lonald Chisenhall had a big night

MLB DARFT

CWS stuff. Go 'Eaters!
- The li'l KWC tour report (1:39:30-1:47:36)
See you next week!
---
Tue, 27 May 2014
PRODcast 82: Johnny Lazor - Superhero, Pornstar or Crappy Baseballer?
John. Paul. Lazor. You can only DREAM of having a name that awesome!
Today's show is dedicated to his illustrious name and lackluster career. It goes like this.
- The open, wherein we talk about stuff (0:00-4:00)
- The emails, wherein we read yours (4:45-34:35)
- Musical guest: TYCHO. Buy "Awake" here. (35:20-38:10)
- Baseball things! (38:10-1:07:30)
The Red Sox suck, or at least they did
Giancarlo Stanton does NOT get cheated
Manny Ramirez: Player/Coach
Someone stole Hunter Pence's scooter. Really.
Josh Beckett threw a no-hitter (but against the Phillies, so...)
Those goddamn Memorial Day hats
George Springer is the new hotness & the Evan Drellich Astros story
- Musical advice: Starting a baseball-themed band. Hmm, I think we might have some advice for you! (1:08:05-1:17:35)
- Up next/goodbye. (1:17:35-1:23:36) Thanks for listening!
---
Tue, 20 May 2014
PRODcast 81: Eddie Guardado, Guardadoer of Leads
We've got an absolutely action-packed show for you. Guardadon't touch that dial!
- The open (0:00-4:03)
- The emails (4:40-25:17)
- The musical guest: Toronoto's own SMARTBOYS (26:00-30:55)
- The human guest: the triumphant return of Sam Miller of Baseball Prospectus! (30:55-55:50)
- The baseball stuff: (56:30-1:15:22)
Not only are the baseball gods taking our pitchers, but they're taking our Jose Abreus

One pitcher they haven't taken is Johnny Cueto, who is out of his mind right now

The Tigers are dominating

Puig is still Puiggin', but it's not helping (Giants are freakish)

Dodgers minor leaguers be fightin'. Miguel Olivo went Mike Tyson on Alex Guerrero

The Angels are good, but the A's are better.

Welcome home, Stephen Drew

Question posed by SI Twitter: Which position player would you want to see on the mound?
- What's next/farewell (1:16:00-1:20:00)
Thaks for listening! We appreciate it, desperately.
---
Tue, 13 May 2014
PRODcast 80: That's Not A Scouting Grade
Hi, everyone! This is our 80th show. Thanks for all yuor support over the years. If you can, please rate and review us on iTunes. That would be super-sweet.
Here's how PRODcast 80 breaks down:
- Open (0:00-4:00)
- Emails (4:44-29:30)
- Musical guest: YOUNG WIDOWS. Buy 'Easy Pain' (30:06-35:55)
- Teh baseball tihngs: (35:55-54:11)
We're a quarter of the way through the season. Surprises? Brewers, Marlins, Dodgers, Angels, Rays?

Mike Trout is striking out a lot

Poor Brandon Belt

JOSE FERNANDEZ NOOOOOOOOOOOOOOOOOOOOOO

Will you see "Million Dollar Arm"? (No.)
- Musical advice: How do you get musicans to notice you?? (54:47-1:03:00)
- Wrap it up, B. (1:03:00-1:05:06)
---
Tue, 6 May 2014
PRODcast 79: Jose Abreu Is A BEAST
How lucky are we that one of the few 79s to ever play the game is absolutely destroying Major League Baseball right now? Answer: very.
Jose Abreu, you guys. He's reeeeeeallllllll good.
And here is the show that bears his number and name!
- The open. We welcome you to the show and wax poetical on Abreu briefly. (0:00-5:00)
- The emails. You people all need psychiatric help. (5:44-29:11)
- The musical guest: WOVENHAND. Buy 'Refractory Obdurate' here. (30:00-34:00)
- The human guest: Matt Sussman of Baseball Prospectus, SB Nation, and elsewhere. I still don't know what curling is. (34:00-52:45)
- Baseball things! (53:24-1:15:25)
It's an even year, so the Giants are good
AL East: parity or parody?
Are the Marlins for real? (Nah.)
Nolan Arenado and the under-25 All-Star team
Tulo os out of his goddamn mind, and Charlie Blackmon isn't far behind him
Oh, Yasiel. Please don't try and run through any more walls, K?
Uhhh.. K-Rod? You know this is 2014 and not 2004, right?
- The outro. Bye, y'all! (1:15:25-1:23:08)
---
Tue, 29 April 2014
PRODcast 78: Blaine Boyer, Guillermo Rodriguez & Justin Thomas Walk Into A Bar ...
… and the bartender says, "Here's your DFA. See ya."
(It's funny because it's true.)
Some items of business:
- We ask that you please rate and review the show on iTunes, whether or not you listen to it via iTunes. Please.
- You can follow Riley on twitter @rileybreck and Ian @teen_archer. You probably already follow @ProductiveOuts, but if not, you can! Because this is America.
Now, on to the show!
- First comes the open, where we babble. (0:00-5:01)
- Then come the emails, where you babble. (5:39-30:26)
- Next up is the musical guest, which is FLOOR. Buy "Oblation" here. (31:12-36:13)
- After that are the baseball things! (36:13-1:10:36)
Michael Pineda is not smart
The BARVES backed their way into a ridiculous pitching staff (and are very good)
Also, what the hell, Brewers?!?
Speaking of: you should never swing your bat in the dugout: Braun vs. Segura
Bryce Harper's thumb
Ben & Sam's "Hustle" Questionaire on today's Effectively Wild
Sonny Gray is good
So are Collin McHugh and Garrett Richards
Christopher Russo is a thing
- The musical advice happens here, but it's less an advice request and more of, y'know, just a question. What are the first and last albums listed alphabetically in your iTunes? (1:11:21-1:25:33)
- And then the farewell. Bye!
---
Tue, 22 April 2014
PRODcast 77: Reggie Willits, White Male
Good stuff this week (as opposed to what we normally offer you). Let's get right to it.
- Open (0:00-4:40)
- Emails (5:25-28:35)
- Musical guest: THOU. Buy Heathen here. (29:20-34:43)
- Human guest: Mark Simon of ESPN Stats & Info and ESPNNY.com (34:43-49:12)
- Baseball talk (49:50-1:21:55)
Gerrit Cole is not a fan of Carlos Gomez's triple-pimping

Bartolo Colon "hitting" is the best thing that's happened to baseball in a while

The "transfer" "rule"

The Bryce Harper benching

Dbacks Status: Astros; Astros Status: #CUBES

Chris Sale is broken

Albert joins the 500 club
- Riley is going to run a half-marathon, like a moron. Please consider supporting him! (1:22:43-1:28:52)
- Goodbye!
---
Tue, 15 April 2014
PRODcast 76: Mike Koplove's Olympic Bronze Medal Is Probably for Sale
We made a thing and put it inside a cat and shot it out onto the internet!
Also, this (via The Big Lead):
But the show!
- Open (0:00-3:37)
-Emails (4:25-43:15)
-Musical guest: LA DISPUTE. Buy "Rooms of the House" here. (43:45-48:40)
-Baseball stuff: (48:40-1:14:55)
Early season mirages? Gordon, Gome, Upton, Utley
Jeff Francoeur and the best baseball prank ever
Giancarlo Stanton: officially ridiculous
Dbacks, Angels, and Royals are complete tire-fires right now
Baseball! Get into it.
- Musical advice question: The necessary evil of band names (1:15:30-
- KWC show debrief and other stuff (1:23:30-1:29:00)
-See ya!
---
Tue, 8 April 2014
PRODcast 75: Metallica ft. Barry Zito
We're back to a weekly schedule because baseball is back! The Lord giveth and then she taketh away, or something.

But we're here to celebrate the mediocrity that is Barry Zito X late-period Metallica:
Ugh.
In other, less painful (we hope) audio news, here is a prawncats!
- The open (0:00-7:35)
- The emails. Weird, as usual. (8:15-29:45)
- The music: feat. Get Pure, the new album from MOUNT CARMEL. (30:30-32:30)
- The baseball talk (32:30-1:02:20)
Coffee is for closers and closers be blowin' it: Nathan, Holland, Parnell, etc.

PuigGate 2014

Emilio Bonifiacio es bonafide?

Ryan Braun done lost his mind

MLB.tv/AtBat commercials

Replay review: Can you dig it?

Seven-inning baseball games?

Angels are bad, Giants are not
- The musical advice: the vagaries of record-label contracts, sales, reissues, and the like. (1:03:05-1:13:40)
- The self-promotion (1:13:40-1:17:55)
- The farewell
---
Tue, 1 April 2014
PRODcast 74: Kenley Jansen's One-Pitch Filth
Yeah, this podcast is dedicated to all the teachers that told us we'd never get past episode fitty. It's all good, baby baby.
- It was all a dream: Not Jose Mota welcomes back the baseall season (0:00-7:12)
- We used to read your crazy-ass emails (7:45-28:45)
- Salt and Pepa and Animals as Leaders up in the limousine (29:2-34:15)
- Every Wednesday night, Evan Funk Davies, not Marley Marl (34:15-53:55)
- Baseball talk til my tape popped (54:42-1:20:11)
BASEDBALL IS BACK
Mike Trout is rich (and very good at baseball)
Miguel Cabrera is also rich (and good at baseball) and the Tigers are dumb
DICKSTAND
Our respective divisional picks, wild card teams, NL & AL champs & WS champ
- Peace to Puig D, Cult Leader, KWC (1:21:05-1:27:55)
And if you don't know, now you know...
---
Thu, 20 March 2014
PRODcast 73: Ricardo Rincon (Dick Corner) & The Death of the UCL
We're back after yet another li'l break. Sometimes life just happens, y'know?
- The open feat. Dick Talk (0:00-6:40)
- Canada-free emails (7:15-30:00)
- Musical guest: DEAD RIDER (30:45-34:35)
- Baseball talk! (34:35-1:02:20)
TJ surgery for everyone!
Aroldis Chapman, ugh.
Australian ballbase?
Ian's Cactus League recap!
Holy shit, Mike Trout.
- Musical advice (1:03:05-1:26:05)
- See you next time! Thank you!
---
Mon, 3 March 2014
PRODcast 72: Carlton Fisk, Captain of the Fun Police
In honor of Carlton Fisk, we bring you what may be our shortest episode ever! We hope you enjoy it.
Also, we love Hunter Harvey now.
- The open (:27-5:00)
- The emails. (5:40-39:38) Wanna email us?? productiveouts@gmail.com!
- The musical guest: BEARCUBBIN' (41:00-44:48)
- The baseball talk (44:48-1:02:40)
Mike Trout's $1 million deal (he's still really good at baseball)
Expanded replay and the new home plate collision rule
Jake Peavy hurt himself fishing
That horrendous Cleveland Indians lid #hatchat
- Spring training, Puig Destroyer, book proposals, and fares well (1:03:10-1:14:00)
---
Thu, 20 February 2014
PRODcast 71: Gonzalez German Germen's Germane Germing
YOU GUYS. IT'S ALMOST BASEBALL. So we made a show for you. Here's how it went.
-Open (0:00- 3:45)
-Emails from Canadians (4:15-23:25)
-Musical Guest: VULGAR TRADE (24:15-25:50)
-Human Guest: Will Sharp, pro scout with the Houston Astros (25:50-1:09:00)
-Baseball Things! (1:09:55)
Baseball Is Back! (sort of)
A Mike Trout Extension?
Braves Be Spendin' (Freeman, Kimbrel, Heyward, Teheran, Simmons, you, me … )
The Face of MLB
Mark Mulder's Improbable Comeback Is Over (Achilles)
Gratuitous Jeff Karstens Discussion
-Musical Advice: How does someone who's never played an instrument start in adulthood? (1:25:30-1:30:20)
-What's Next? BP annual, Puig Destroyer write about baseball for Decibel, spring training trips... (1:30:20-1:37:20)
-We out
---
Wed, 5 February 2014
PRODcast 70: George Kontos has the worst birthdays
Clever intro goes here.
- Open (0:30-3:30)
- Emails (4:00-28:00)
- Musical guest: DAUGHTERS (28:30-33:00)
- Human guest: Sarah Colonna (33:00-1:03:00)
- Baseball talk! (1:03:25-1:19:10)
Pitchers and catchers are about to report (to play golf)
2014 PECOTA projections
Lingering free agents
Freedie Freeman extension
- Musical advice: re. artists you follow and trailblazers who don't get the credit they deserve (1:20:00-1:33:30)
- What's coming up: BP Annual and Puig Destroyer (1:33:30-1:37:00)
- If you made it this far, thanks!
---
Sun, 19 January 2014
PRODcast 69: Heh.
Sixty-nine, get it? Heh heh.
This is our Dekalb, IL-themed show. We've got music from WEEKEND NACHOS and an interview with the late, great Kevin Goldstein. We cordially invite you to listen.
- Open
- Emails
- Musical guest: WEEKEND NACHOS
- Spectral humanoid interview: Houston Astros' Director, Pro Scouting Kevin Goldstein
- Baseball stuff!
Less than a month until pitchers and catcher report
The crazy-because-it's-not-that-crazy Clayton Kershaw extension
The Tanaka sweepstakes
A few interesting arbitration cases
- Musical advice! Great questions, questionable answers
- Farewell
---
Wed, 8 January 2014
PRODcast 68: Where Angels Go To Die
Hey, happy new year! There's still no baseball though, so we have another lackluster show for you. Just kidding, all of our shows are lackluster!
But here's how it went.
- The open
- The emails
- The music: CAPSULE
- Those crazy Cespedes Family Barbecue kids!
- The baseball talk: really just us yelling about the Halll of Fame, you can probably skip this part
- The farewell
Thanks for your continued support during the horrible long winter that is no baseball.
---
Wed, 18 December 2013
PRODcast 67: Mike Zagurski Is a Professional Athlete
GREETZ, PEEPZ. We have a fantastical episode for you. Whether you like music and baseball, or baseball and music, there's something for every one! Here's how it breaks down:
- The open, where we open
- The emails, where crazy people write to us and we read what they wrote
- The musical guest: This time it's San Francisco psych-poppers WOODEN SHJIPS. Their fourth full-length, "Back to Land," is out now on Thrill Jockey. And it's on Keith Law's Best of 2013 list. ...
- ... which is relevant because Keith Law is our guest this week. He talks baseball and music and past, present, and future with us.
- Then there's the baseball talk:
Michael Morse is a giant, both literally and figuratively
Kevin Towers is gutting his farm system
Grant Balfour is taking his steakheaded rage to Bawlmore
Yankees trade money to the DL for Brian Roberts
Masahiro Tanaka is in limbo
Raul Ibanez to Los Angeles of Anaheim
- Music Talk: Instead of advice, this episode we disgust our top 10 records of the year. There's some convergence and some of whatever the other thing would be.
- Then there are the sad goodbyes until next calendar year! Thank you for everything.
Episode errata:
---
Tue, 10 December 2013
PRODcast 66: Yasiel Puig, Destroyer of Baseballs
The lord giveth, and then she taketh away. We had hoped PRODcast 66 would be a joyous occasion during which we would celebrate the achievements of Yasiel Puig and also his recent 23rd birthday. But it turns out today is a day that will live in infamy, as our favorite baseballing player, Mike Trumbo, was traded from the Angles to the Diamondbags. It is with a heavy heart that we bring you this progrum.
Without further ado, though:
-Open
-Emails from Canadian lunatics
-Musical guest: PUIG DESTROYER
-Disembodied human vocal guest: Marc of USS Mariner
-Hot Stove Stuff:
Trumbo to AZ
Robertson Canoe to the Marines
Geoff Baker's article on the dysfunction in the Ms' front office
McCann, Beltran, Ellsbury & Rokey Kroda to the Yanks
Granderson to the Mets
Napoli back to the Sox for $16MM per
Halladay retirement
Other less notable moves
-What's next: Riley's impending relocation to the Phoenix area, Ian working on BP Annual et c.
-So long
---
Tue, 26 November 2013
PRODcast 65: Phil Hughes' Replacement-Level Blues
We're back, even though baseball is not! Here's a show.
- Open
- Emails from not-Canada
- Musical guest: MUTOID MAN
- Baseball stuff: Hot's Tove discussion
- Musical advice: How do I 2-piece rock band?
- What's next: Puig Destroyer et c.
As always, thanks for writing, listening, following, etc.
-r&i
---
Tue, 5 November 2013
PRODcast 64: Nobody Ever Wore #64 On Purpose
Pretty chill show. Just two guys who love baseball -- and each other -- talking about baseball. And each other.
- Open
-You're (you are) emails
- The musical guest: BEASTMILK
- Baseball chatta
Whirled Serious
Handicapping and predicting the top 3,000 free agents
Awards and what not
- Teh outro -- ttfn!
---
Tue, 22 October 2013
PRODcast 63: Kevin Gregg, Rafael Betancourt or Justin Masterson's Whooziwhatzit
Hey, we're back! Did you miss us?
It's the based ball played offs and what not! The Whirled Series, even. Without further ado:
- The open, where we describe what will happen
- The emails, where we read what insane people send us
- The musical guest: MEEK IS MURDER
- The baseball guest: Matthew Kory
Everyone is freaking out over the Tim Lincecum contract
World Series picks!
Alex Guerrero, briefly
- Musical advice, wherein we offer musical advice
- Goodbye, where we say goodbye
---
Wed, 2 October 2013
PRODcast 62: Scot Shields Would Like To Buy A T
Went guest-free because there was entirely TOO MUCH STUFF to discuss. Hope you enjoy!
- Open
- Emails
- Musical guest: POWER TRIP
The Hunter Pence contract
- Pettite's Farewell
- The AL Wild Card Play-In
- Jolly Roger: raised!
- Playoff Predictions (because they're dumb and always wrong)
- What's next for our Giants and Angels?
- Skip in center!
- Musical advice: When the music hurts :'(
- Farewells and weddings and such
---
Mon, 23 September 2013
PRODcast 61: Roger Maris' Record That Should Probably Still Be A Record
We are SUPER-STOKED about this episode. You'll see why in a minute.
1. THE OPEN. The thing at the beginning.
2. THE EMAILS. Where we read the rantings of lunatics to you.
3. THE MUSICAL AND THE HUMAN GUEST ARE ONE: Ben Sharp of CLOUDKICKER. (This is why we're stoked.)
4. THE BASEBALL PART
The playoff matchups are taking shape.

RIP Manny Machado D;

Yasiel murdered a baseball in cold blood.

Mariano and Andy

Messin' up the World Series, by Scott Boras
5. THE GOODBYE.
---
Tue, 17 September 2013
PRODcast 60: Jon Rauch's Seriously Subpar Shattoos & Burgeoning Bonanza of Back Hair
It would appear that only six MLB players have ever worn #60 on purpose, and they are: Scott Schoenweis (12 years), Dave Heaverlo (7 years), Manny Corpas (7 years), Rauch (5 years), Todd Coffey (5 years) Rocky Biddle (5 years) … a few at 4 and 3, but probably on accident.
Dick Allen (who wore the number in 1977 as a member of the A's) is the career bWAR leader amongst #60s, with 58.74. Former Giant Matt Williams wore #60 in 1987. No baseball player will ever hit 60 home runs again*.
*Prolly.
IN OTHER NEWS.... we make podcast for you, yes?
Open
Emails

Musical guest: JULIE RUIN

Interview personage: Matthew Leach of MLB.com

Baseball topicks:

Kinda bummed there aren't more close playoff races.
AL Wild Card is shaping up to be a mess.
Are the Nationals trying to be important? We already gave up.
GODDAMNIT Nick Punto. http://bit.ly/16eKHUI
MiLB Playoffs: Do they matter? Are they indicative of system strength? (Astros, Angels)
A few thoughts on last night's Angels beatdown
Wladimir Balentien breaking the NPB HR record?

Musical advice: How do you deal with the inevitable "musical differences"?
Peace out!
---
Tue, 10 September 2013
PRODcast 59: Orel Hershiser's Scoreless Innings Streak
Hershiser was amazing.
That said, here is a podcast for your brain. Apply liberally, as needed for existential pain.
Open
Emails
Musical person: DAWN OF MIDI
Interview person: Pat Lackey of WHYGAVS, talkin' pie rats
Baseball chatta!

Mark Trumbo's big night!
Playoff races: It's down to the NL Central and the AL West!
2014 scheduling chaos!

Riley and Ian are getting married to the 2014 BP Annual
Buh bye!
---
Wed, 4 September 2013
PRODcast 58: Bill Hayes' Bill Haze Bill. Hey's Bill Hazed? Bill, Hay's Billed.
I know we say this a lot, but this is a great show! It goes like this.
- Intro
- Emails from Canadians
- Musical guest: RED HARE
- An intimate interview with Babe Handegg
- Baseball things: Red Sox, Angels, Dodgers, Pirates, and how do you choose for whom to root once your "real" rooting interest is gone?
- Musical advice: sup wit this this Canadian foreign worker bullshit?
- Riley's getting married and Ian's writing about baseball
- Aloha, Mr. Hand
---
Tue, 27 August 2013
PRODcast 57: Johan Santana's Filthy Changeup
GREETINGS, CONSUMER. We have an adequate episode for you today. It consists of:
An intro segment
An email segment
An interview segment with extraterrestrial radio host Mike Ferrin
A musical segment featuring NATIVE
A baseball segment featuring:

The Royals Royalsing
The Angels Angelsing
Dogfights in the NL Central and AL East
Marlon Byrd got traded. Wait, that can't be right. Is Marlon Byrd even in the major leagues??
Addison Russell is a Dude

A musical advice segment: How tours are put together
A farewell segment
Thank you for your indulgence, and for putting up with our technical difficulties! We love you deeply.
---
Tue, 20 August 2013
PRODcast 56: Fernando Rodney's Lucky Banana
A short, sharp show for you this week.
Intro

Emails

Musical guest: HUNDRED VISIONS

Baseball talk:

Ian is over y'all being indignant about PEDs, beanballs, and whatever else

The dumb Demopster suspension

Trollosi & Rosentroll suggest that the Dodgers bench their best player

Speaking of which, Yasiel Puig is a walking middle finger to baseball convention

The BARVES lead in the NL East is getting out of hand

Jake Elmore goes both ways

RIP Frenchy D;

So long!
---
Tue, 13 August 2013
PRODcast 55: Skip Schumaker's Gritty, Gutty Grission Putty
This week's episode sponsored by Schumaker's, makers of the finest Grission Putty. Accept no substitutes: insist on Skip Schumaker's Gritty, Gutty Grission Putty!
Welcome to anoter episode of the finest baseball podcast currently offered by Productive Outs! We're happy you found us. In this episode:
We perform a brief introduction!
We read your emails!
We play O'Brother!
We interview Eric Stephen of True Blue LA!
We discuss Baseball Things!
The Rangers are on fire
The Rays are not
Pujols suing Jack Clark
Addison Russell
Jarred vs. Jarrod
We dole out musical advice!
We bid you farewell!
Buy DISILLUSION on iTunes here.
Pre-order vinyl, bundles, etc. here
As always, thank you for listening!
---
Tue, 6 August 2013
PRODcast 54: Sergio Romo's Seriously Ridiculous Slider
HEY! False start last week, but we're back. Here's the deal.
Intro

Emails

Musical Guest: TIGON

Human Guest:

Jason Wojciechowski of BP, A's ESPN Sweet Spot, Lawyering, Earth

Baseball Chatter

WTF GAINTS?

Pujols (the Angels are done)

TRAIDZ

An interview with #SOURCE

Puig Slides/Showmanship

Musical Advice Type Things: baritoen guitards!

Upcoming stuffs
---
Tue, 23 July 2013
PRODcast 53: Don Drysdale's Something Or Other
WE'RE BACK! Did you miss us? We missed you. TERRIBLY.
We got you something. It's a show. Here it is.
Intro!
Emails!
Musical guest: PUIG DESTROYER!
Baseball talk! Including, but not limited to: Ryan Brown, Dodgers/Giants/Angels/A's and, to balance out the West Coast Bias, some Pedroia discussion.
Musical advice!
Outro!
Thanks for listening, y'all. See you on the Information Superhighway!
---
Tue, 25 June 2013
PRODcast 52: Yoenis Cespedes' Comprehensively Chronicled Core Strenff
Last PROD for a while, while Riley goes a-gallavantin'. Here's what we've got!
Open
Emails from slightly less crazy people, apparently
Musical guest: SNAILFACE
Human/Canadian guest: Andrew Stoeten
Based Bald Talk!

Puig!
Myers!
Wainwright!
Nolasco

#hatchat
Musical Advice with Riley and Ian
What's Next
TTFN!
---
Thu, 20 June 2013
PRODcast 51: Ronald BelisariLOL
Area 51. Scary stuff. Don't go there.
What's that? Oh, it's episode 51? Well, that doesn't sound scary at all.
Open
Emails from the usuall lunatics
Musical guest: NICE HOOVES
Interviewee guest: Mike Minnick
Baseball talk!

A home run derby that wouldn't suck
Matt Harvey: The kind of asshole you want on your team (probably)
Yasiel Puig doing Yasiel Puig things
The Yankees are cursed but could still end up winning the East
Roy Oswalt was really good except when he was terrible

Musical advice: van vs. bus, and nicknames
Future developments: tours and pinch-hitting
Bye everyone!
---
Tue, 11 June 2013
PRODcast 50: Jimmie Reese's Homemade Fungo
Fifty things! That is quite a lot of things.
The 50th thing includes:
Open
Emails
Musical guest: grg ptrsn
Baseball talks: PUIG, Hanley, Karstens, Cole, Giancarlo, and some Giants farmhands to keep an eye on.
Music advice
Future things, merch and such
Goodbye.
---
Tue, 4 June 2013
PRODcast 49: Tim Wakefield's Knuttering Fluckleball
This show was a thing that happened and was recorded! It went like this:
Intro

Emails

Musical guest: DAYLIGHT

Humanoid draft guest: Nick J. Faleris

Baseball chatz!

NEW SEGMENT ALERT: Music advice with Ian & Riley!

Not Jose Mota on nicknames

Sad news, happy news, in-between news

Goodbye!
As always, thanks for listening!
---
Tue, 28 May 2013
PRODcast 48: Pablo Sandoval's Bulbous Ball-Crushing Bonanza
We've got a show for you. I'll leave it to you to determine its (relative) goodness.
We discussed:
Intro
Emails
Interview with James Yasko of Astros County
Baseball Topics:

The art of hitting, feat. Marco Scutaro and Pabo Sandoval
Looking creepy in the clubhouse
Angels went on a tear there for a week
Sometimes baseball people say shit that sounds stupid. That doesn't make you smart.

Upcoming stuffs
Bye bye from Not Jose Mota
---
Tue, 21 May 2013
PRODcast 47: Tom Glavine's Teenaged DADHAT Affliction
This is normally where I wax about how great the show is, but I can't lie to you: this show is terrible. Like,. the worst we've ever done. I wouldn't even listen if I were you.
KIDDING! It's awesome. Carson Cistulli was great. The Wonder Years were great. Riley and Ian were pretty good. The theme song is still the theme song. We're going to re-do that one of these days.
AgenDERP:
Intro
Emails from people whose balls are being tripped
We subject Carson Cistulli to a heavily modified Proust Questionnaire
The Wonder Years (the band) is discussed
Baseball is discussed as well

The Angels are awful
The Orioles kind of are too, maybe
The Cardinals totally are NOT
Nor are the Indians, at least for the moment, although Chief Wahoo is
Sanabia, Schmanabia

Outro
All non-theme-songs are played by The Wonder Years from their new album, The Greatest Generation. Used without permission. Please don't sue us.
---
Tue, 14 May 2013
PRODcast 46: Craig Kimbrel's Dangling Horsehide Cannon
Great show. Long show. Lot of emails. We laughed together, we cried together. We maybe even learned something. About each other -- and about ourselves.
There was also Hunter Pence.
Musical Guest: KVELERTAK. Their new album is called MEIR, and it rules.
Human Guest: Jason Collette of BaseballProspectus, the Towers Of Power Fantasy Hour Podcast, Rotowire, TheProcessReport, & RJBullpen (Did we miss anything?)
Baseball Things
Ian's trip to Houston for the BP event

In da SFG clubhouse

Ankiel's new home

Altuve's subluxed jaw

Harper's defleshed face

Sale's lerpy limbs
What's Next?
Ian's Punk Hits column at BP

Riley's next piece at Getting Blanked, heading out on tour with Jimmy Eat World



As always, thanks for your support!
---
Tue, 7 May 2013
PRODcast 45: Pedro Martinez's Lucky Midget
We're on something of a roll here: two shows in two weeks! And they're both really good, if we do say so ourselves. (We do.)
Here's the haps.
Your (Expurgated) Emails
Musical Guest: Cult Of Luna
Human Guest: Marc Normandin of SBNation, Over The Monster and elsewhere
Baseball Talk:
The Angels are horrible

The Giants swept LOLs Dodgers

Roy Halladay: Done? A grinder or selfish?

The "Royal 'We"", always a pertinent topic

Proper LOLmenclature: A Field Guide

J.A. Happ: We really hope you're OK.
What's Next:
Ian at BP, the Houston BP Event and other things

Riley at Getting Blanked & PureVolume
---
Wed, 1 May 2013
PRODcast 44: Reginald Martinez Jackson's Vintage Vehicle Vice
We're back from yet another unintentional hiatus with a killer show for you, Internet denizen. Here's it's is:
Intro
Emails from lunatics
Musical Guest: COLISEUM
Human Guest: Eno Sarris of FanGraphs
Baseball Talk

LA BP event - Parks, Miller, Thorburn, Sutton, Kasten, Colletti & boring baseball
Ian's trip to O.co
The Halos BLOLpen
It's a bad time to have hamstrings
Why are the Rockies?

What's Next?

Ian bought a new bass and some other stuff
Riley guest posting at McC, Getting Blanked, PureVolume

Goodbye world!
---
Wed, 24 April 2013
PRODcast 43: Dennis Eckersley's Flowing Feathery Mane & Burly Chevron 'Stache
WE'RE BACK after long and much-needed hiatus! Here's what's in store for you, valued listener!
Open
Emails
Musical guest: AKIMBO
Riley interviews Ian -- or was it the other way around?
Some baseball chatta
What's next
Go home, you're drunk
Thanks for listening and playing along at home!
r&i
---
Mon, 1 April 2013
PRODcast 42: Mo Vaughn's Dugout Tumble Jamboree
Nope, not the Jackie Robsinson episode, because we could never disrepsect Jackie Robinson with a whimsical episode name. Mo Vaughn, on the other hand...
Here's the show:
---
Tue, 26 March 2013
PRODcast 41: Tom Seaver's Cabernet Sauvignon Cabaret
Hi, y'all. It's a shortish non-guest show this week. We hope you like it! It's got:
Emails
Musical Guest: FIGHT AMP
Baseball-type things:

Is it Baseball yet? No.
Vernon Wells drags his piles of money to the Bronx
The slow decay of Roy Halladay
LOHSE
Ricky LOLmero to A-ball
Puig to start the season in the minors
Fantastrophe Draft … we had it

Goodbye! We hope we see you at PureVolume and Baseball Prospectus!
Non-intro/outro songs are by FIGHT AMP off their 2009 LP Manners and Praise. I totaly spaced out ont he fact that they put out a great record last year called Birth Control. My apologies, and you should definitely check it out. They're headed northwestward and then east through Canada with a shitload of other awesome bands, so you should try and get to a show it it's humanly possible.
---
Thu, 21 March 2013
PRODcast 40: Madison Bumgarner's Snot Rocket Launchpad
Gentlemen and gentlewomen: 54 weeks and 40 episodes into this journey and we're finally hitting our stride. Or something. But we made another Proud Kratz for you. Enjoy?
Open
Emails
Musical guest: HOT LUNCH
Innervue guest: Mike Ferrin
Based ball topicks:

Is it baseball yet? No.
WBC Recap: #HONKBAL's fate, DR's antics, domination
Stuff. Has it happened?
Has Kyle Lohse signed? No.
Hanley Ramirez injury

Not Jose Mota sells you some clothes
Good byes!
---
Tue, 12 March 2013
PRODcast 39: Esmell Gustavo Chacin's Cologne
Yes, it's PRODcast 39, and it's a goddamned doozy. It goes/went like this:
The intro, in which we discuss THIS miracle
An excellent emailese segment
Musical guest: KEN mode
Interview subject: Mike Mark Trumbo
Baseball talk:

The CAN/MEX basebrawl
HONKBAL!!!1!
Badler on bunting: bad
Outlooks for the Giants and Angels
St. Patrick's Day gear is gross

Upcoming stuff: new SHIRTS, Fantastrophe baseball, and Riley's PureVolume column on SXSW
Goodbyes, farewells, auf widersehns, etc.
All music other than intro/outro theme by KEN mode off their forthcoming album, ENTRENCH. Featured songs:
"The Promises of God"
"Secret Vasectomy"
"Figure Your Life Out"
"The Terror Pulse"
If you like it, please buy it and support the band! And see them on tour with Today Is the Day!
---
Tue, 5 March 2013
PRODcast 38: Curt Schilling's $92,613 Bloody Sock
The super-special spring training, World Baseball Classic-ing, listener appreciating episode!
HELLOOO

Emails

Musical guest: BATILLUS

Disembodied vocal guests: Criag Oldstein & Dorn Shinebeans from the Internet!

Honkbal talk:
WBC Action

Ismel Jimenez's backpants

Japanese batting stances/mechanics

Cuba's uniforms

Russell Martin bailing on Canada

The Dominicans crushing the PhLOLies

Korea is done

Other things

Ian's trip to Arizona

Watching a game "together"??
What's next?
PO Fantasy Baseball?

Ian's HONKBAL piece at BP

Riley's forthcoming column at PureVolume

KWC shows this weekend!
Bye bye internet.
---
Tue, 19 February 2013
PRODcast 37: The Angle of Casey Stengel's Dangle
So many emails. So much talking. So much brutality from Baptists. So much insight from Russell Carleton. So much stupidity from Ian and Riley.
Salutations and introductions
Emails
Musical guest: BAPTISTS
Disembodied (alleged) human voice: Russell Carleton
Things baseball and not
Divining the future
Intro/outro theme by Ian and Riley. All other music by Baptists, from their album BUSHCRAFT. Songs played:
"Betterment"
"Bullets"
"Crutching Trails"
"Bushcraft"
Thanks for listening, people of the Internet. And keep doing what you do. It's important.
---
Tue, 12 February 2013
PRODcast 36: Gaylord Perry's Little Bit O' Spittle Horsehide Lube
YOU GUYS, RILEY IS BACK AND THERE IS GRABANDO AND THERE IS ALMOST BASED BALL!!!
We were dealing with lots of technical bullshit, so I apologize in advance for any dropouts or weird continuity things.
Agen-derp:
Open
Emails
Musical guest: LENZ
Person of Interest: Aaron Fitt
Baseball things
Ian's BP stuff
Riley's new gig
End of Grabando
As always, thanks for listening, rating, reviewing, and spreading the #DERP! We love you all.
-r&i
---
Mon, 28 January 2013
PRODcast 35: Phil Niekro's Knackered Knuckles
Welcome back! It's almost baseball season. CAN YOU TASTE IT?!?
Here's the show. If the timeline seems weird, it's because we recorded it on Monday but didn't post it until later.
Open
Emails
Musical guest: Night Marchers
Human guest: Craig Robinson
Baseball Talk: Delmon, Yuni, Jair, Michael Bourn, and the Johnson boys, Kelly and Nick
Future (past) happenings; Riley in Hawaii and Ian is reduced to scouting cookbooks
Tearful goodbyes
---
Thu, 24 January 2013
PRODcast 34: Rollie Fingers Really Fingers Fings Royally
WE'RE BACK. Real show. Real guest. Real good. Fake Jose Mota.
Open
Emails
Musical guest: 100s
Humanoid guest: Paul Sporer
Baseball talk!

Upton
Young
Bloomquist
Byrnes
Pavano :(

MOTA!
Music stuff: KWC, Quicksand, Living Eyes, and Touche Amore

Plugs: Riley on scouting four-year-olds, Ian on Susan Slusser
G'BYE
Intro/outro music by Riley & Ian. All other music by 100s, from his album Ice Cold Perm. Used without permission. Songs are, in order of appearance:
Another 1 Goes Down
Briock $ell Phone
My Activator
'92 Gator
---
Tue, 15 January 2013
PRODcast 33: Steady Eddie Murray's Afro 'Stache Strap
Short and guestless, again!
We've got:
Musical Guest: Bearcubbin'
Based Ball Talk

The River Wizard Returns
Seriously, still no home for Michael Bourn?
WBC Roster Talk
Rafael Soriano to the Nats for 2/$28 million … the fuck?!

What's Next?
GET OFF OUR LAWN
---
Tue, 8 January 2013
PRODcast 32: The Sanford Koufax Episode
We're back after a holiday layoff. Some audio problems to contend with, but we thank you for hanging in there.
Emails!
Musical guest: Golden Void
Is it baseball season yet?
Spring training and the WBC
The Hall of Fame and why we don't need anyone's permission to enjoy a guy
Cold Stove
What's coming up
Our lawn, please remove yourself from it
Thanks for listening! Please tell your friends, and rate and review us on iTunes.
-r&i
---
Tue, 18 December 2012
PRODcast 31: The Dave Winfield "I am truly sorry that a fowl of Canada is no longer with us" International Incident-Avoidance Edition
Here it is, #31. The badass Dave Winfield one. Prolly our last show of the year, so we included the best of 2012 stuff herein. Get into it.
Open
Emails
Musical guest: National Sunday Law
Ye Old Hotte Steuve
2012 Best of PROD
Plugs n' such
Not Jose Mota sings "Rudolph el Reno de Nariz Roja"
As always, thanks for listening. Y'all are the best.
---
Tue, 11 December 2012
PRODcast 30: Nolan Ryan's Wads of Meat
Just two segments but we STILL managed to talk for an hour and 40 minutes. It's a gift, people!
Open
Emails
Musical guest: EL-P
Hot Stove chat
Other stuff
Goodbye
Music is off El-P's stellar Cancer for Cure album except for "Rush Over Brooklyn" which is a web-only kinda deal.
---
Tue, 4 December 2012
PRODcast 29: The "I Got Mad Hits Like I Was Rod Carew" Shew
Did you know? Per wikipedia, Rod Carew has never formally converted to Judaism.
Hello
Emails!
Music: Kowloon Walled City
Interview! Ben Lindbergh
Hot Stove chatta
Goodbye!
2:04:00; mp3; all rights whatever.
---
Tue, 27 November 2012
PRODcast 28: The Bert Blyleven "I <3 to Fart" Episode
Killer show, y'all.
Open
Emails, including the craze soon to sweep baseball: catapults and crow's nests!
Musical guest: THE EVENS
Humanoid guest: Zachary Levine
Baseball things, including Madson, Greinke, Myers, Lincecum. and Guthrie
Byeeeeeee!
---
Tue, 13 November 2012
PRODcast 27: The Mike F***ing Trout Edition
Twinny-seven eppersodes! That's crazy. Here's what we got:
Open

Emails

Musical guest: DEFTONES
Interview: Mike Petrielo of Mike Scioscia's Tragic Illness

The Hot Stove blows up in our faces!

Arizona Fall League

Bye!
---
Tue, 6 November 2012
PRODcast 26: Satchel Paige's Satchel Page
Even when we try and do a short show, it still ends up being over 2 hours long. WHATEVER.
Open
Emails
Musical Guest: TRASH TALK
Humanoid Guest: C. Trent Rosecrans
Projecting the Top Free Agent Landing Spots
Upcoming Junk
Outro
---
Mon, 29 October 2012
PRODcast 25: Jose Cruz' Puerto Rican DADHAT Jubilee
The 2012 MLB season might be over, but we're not! This show is for the children.
Opening seg mant
Email seg mant
Musical guest: NAILS
Verbal guest: Grant Brisbee
Thrice's "Anthology" is out, and there is no studio trickery involved
Other stuff that is in the offing
Adieu
---
Tue, 23 October 2012
PRODcast 24: The Say Hey Kid Edition
HUUUUUUUUUUUUUUUUUUGE show, y'all.
Agenda
Emails
Musical Guest: Death Grips
Special Guest: Mark F*cking Trumbo
The Giants Win the Pennant!
Incorrect World Series Predictions
Give Credit Where It's Due, Dude: Managers & Front Offices
Ozzie Guillen? More Likle Ozzie Goin', Am I Right???
The Future Is Bright for the Cardinals
Market Research
Bye!
---
Tue, 16 October 2012
PRODcast 23: Don Mattingly's Buntf**king Orgy
We're back after a weeklong layoff! We missed you. Did you miss us?
The agenderp:
Your emails
Musical guest: PINBACK
Ian's three-night engagement at oCoCo for the ALDS
ALCS: The death of Derek Jeter, the charging Tigers, and a half-empty Yankee Stadium
NLCS: The Slide, Ryan Vogelsong, and Trevor Rosenthal
New Kowloon Walled City LP info, shirts, thanks
---
Wed, 3 October 2012
PRODcast 22: The Ball(s) Between Bill Buckner's Legs
Number 22 goes a little sumthin' like this (HIT IT!)
Emails
Musical guest: METZ
Non-musical guest WENDY THURM
The personified disappointment that is the Angels 2012 season
The Giants are the converse (or is it inverse?) of that
Awards talk
The new Wild Card format is nothing if not WILD
The J. Weeks/B. Crawford body swap
Ian is all cryptic about the forthcoming Kowloon Walled City record
BYE SEE YA
p.s.: here's the dildo pic if you wanna see it
p.p.s we have new shirts now, and they are awesome
---
Tue, 25 September 2012
PRODcast 21: The Wallace Keith Joyner Looks Like An Index Finger Edition
21! We're now of legal age for all the fun stuff, including:


Intro
Emails
Musical guest: CASPIAN
International sporting guest: Drew Fairservice
DA PLAYOFFDS
Angels gift baskets
BP doin' thangs
Outro
Thanks for listening, everyone.
---
Tue, 18 September 2012
PRODcast 20: Don Sutton's Salt 'N Pepper Perm
Twenty!
This episode has it all! Or at least some.
Intro
Many, Many Emails
Musical guest: DEERHOOF
Baseballish guest: Doug Thorburn
Based Ball Discussion
Ian Rode a Bike for an Entire Day
Riley Hung Out with Vin Scully
Jose Mota Teaches You About Bikram Yoga
If you've read this far, have a cookie!
---
Tue, 11 September 2012
PRODcast 19: Tony Gwynn's Duck Fart Into Short Left Field
Such a good episode. Get it into your synapses ASPAses.
Intro
Emailses
Musical Guest: Title Fight
Special Guest: Jason Parks
Outro
As always, thanks for listening. Interact with us here:
Also, we'd loooooove it if you took a minute and left a review for us on iTunes!
---
Wed, 5 September 2012
PRODcast 18: We're Legal (Or, The Ted Kluszewski Edition)
Hello. There are cats in casts that have been put into a pod and loaded into the internet.
The cats are arrayed thusly:
Emails

Musical guest: Mount Carmel
Jason Cole of Lonestar Dugout

Playoff races/Dog days of summer (totally NOT a cat)

Postseason award predictions

Ian's night in the clubhouse/press box/holy shit

The End Of Up & In/KG to the 'Stros, Parks called up

Site/logo redesign

Buh bye
---
Wed, 29 August 2012
PRODcast 17: The Dock Ellis LSD Trip
Intimate show. No guest. Just stupid music and baseball talk.
Emails
Musical guest: GAZA
The Nick Punto trade
Wild card races are bona fide crazy
Home plate collisions and lessons on being a Real Man
If you enjoy the show, please take a minute to rate/review it on iTunes. Thanks!
-r&i
---
Wed, 22 August 2012
PRODcast 16: Dwight Gooden's Cocaine-Fueled Assault and Battery Edition
Another week, another two-hour-plus gabfest. This un' has:
Intro

Emails

Musical guest

Killer Mike

Guest segment:

Bradley Ankrom

of the

Internet

Steroids (yawn), Colon, Melky, and Clemens

What the fuck with the Angels already?

Ian lived in the scoreboard in Oakland and Riley made a pilgrimage to Petco (where the pets go)

MOTA
As always, thanks for listening. Interact with us here:
Also, we'd loooooove it if you took a minute and left a review for us on iTunes!
---
Tue, 14 August 2012
PRODcast 15: The Disco Dan Ford Edition
Another epic show this week -- 2 hours-plus!
And it goes a little sumthin' like this (HIT IT!)
Hello

Emails

Musical Guest: Cloudkicker

Special Guest: Buell Handsock of SB Nation & The Planet Earth

You Down With OPP (Outperforming Preseason Projections)?

Buster Posey Is Really Good At Baseball

The Phillies Are Toast And That's Funny

The Crazy AL Central Race

Billy Hamilton: Still Fast

Upcoming Stuffs

Buh-bye
As always, thanks for listening. Interact with us here:
Also, we'd loooooove it if you took a minute and left a review for us on iTunes!
---
Wed, 8 August 2012
PRODcast 14: Mike Scioscia's Tragic Bullpen Management & Lineup Construction

This is another long one (that's not what she said! OH!), so get comfortable.
Intro
Lonnnnnnnng-ass email segment!
Musical guest: TIGON, with tracks from their new record, Infinite Teeth.
Who are the worst hitters in the blig leagues so far this season?
Holy shit, the Astros are bad.
Mike Trout just turned 21. What were you doing at 21?
Updates on Kowloon Walled City and The Music Project with Ed and Mike
The Ballad of Jose Mota (You're going to want to stick around for this, trust me.)
As always, thanks for listening. You can ask questions/get involved/make fun of us in the following virtual locations:
Also, we'd loooooove it if you took a minute and left a review for us on iTunes!
---
Tue, 31 July 2012
PRODcast 13: Omar Vizquel's DADHAT Extravaganza
We've got a delicious family-size show for you this week!
It includes:
A precocious amuse-bouche intro
A nutritious email segment
A hearty interview with Ricardo Marquez and Ashley Chavez
A lovingly prepared analysis of every trade in baseball history
A sweet and satisfying musical segment with BARONESS, and
A visit from your chef, Jose Mota
As always, thanks for listening. You can ask questions/get involved/make fun of us in the following virtual locations:
Also, we'd loooooove it if you took a minute and left a review for us on iTunes!
xo,
r&i
---
Tue, 24 July 2012
PRODcast 12: The Wade Boggs' Mustachioed, Pre-Game-Chicken-Eating, Beer-Chugging, Philandering Spectacular
Just reading the title takes an hour, so there's just 7 minutes of actual content.
KIDDING.
We gots:
EPIC EMAILS!
HOT STOVE-ON-STOVE ACTION!
How the hell did the AL West become the most exciting division in baseball??
Angles/Ginats
Tame Impala!
Outro
As always, keep those cards and letter coming, and thanks for listening!
r & i
---
Tue, 3 July 2012
PRODcast 11: The Doug Decinces Edition
Technical difficulties knew better than to even try to fuck with us, because we've got DOUG DECINCES and BARKMARKET on our side.
You gon' get:
Intro
The longest email segment in history
Barkmarket
Righting the wrongs of the All-Star Game
European vacation, band stuffs
Farewell from Not Jose Mota
All music on this episode (besides the opening/closing theme) is from Barkmarket's L. Ron, and is used without permission. You should totally buy a copy and consume it daily.
If you listen to this on an iThing, it would be awesome if you would take a minute to rate and review the show.
You can email us at productiveouts at googlemail.
You can FaceLike us here.
If you've actually read this far, something may be seriously wrong with you.
---
Tue, 26 June 2012
PRODcast 10: The Andre Dawson Edition
Good lord what a nightmare. Ian's soundcard was fucking up every few minutes, but we soldiered on. You're gonna hear lots of weird, awkward segues though, as we try to piece together a show from no fewer than 20 different audio files. We appreciate your patience.
This show has it all! Or at least some.
Emails!
The Thrice farewell tour
The Giants/Angels series
The College World Series
Famous Stars & Straps
josemota-vationalposters.org
Old Man Gloom!
Probably some other stupid stuff I forgot
Thanks for listening, sharing, writing, rating, and reviewing. You guys rule.
---
Mon, 14 May 2012
PRODcast 9: The Reggie Jackson Edition
Hey, we found time to talk! Riley broadcasts live from a closet in Daytona Beach. No lie.
We've got:
Thrice tour report

Emails

Angels and Giants state of the unions

Baseball Prospectus event at the Oakland Coliseum

Ian's new gig

More tour shenanigans

Musical guest after the fact: Animals as Leaders
---
Tue, 24 April 2012
PRODcast 8: The Bob Boone Edition
No guest. Just Riley and Ian talking endlessly about baseball and music and baseball and then more music. And also baseball.
Your emails. Beer, soda, and uni talk.

Oppo taco and other ridiculous synonyms for home runs

Angels & Giants states of the union

DADLAP, hipsterlap, gunt, frontballs, and related topics

The Bobby VLOLentine LOLs of the Week

Imaad Wasif!

Stanford beisbol mini-report: Mark Appel and Alex Blandino

Behind-the-scenes music talk: tour logistics

WEIRD MEAT

Not Jose Mota drops knowledge
---
Tue, 17 April 2012
PRODcast 7: We Are All Pedro Feliz
LUCKY NUMBER 7!
Here's how it's gonna go down:
Riley gets kidnapped by a dude who's wasted on cough syrup.
OH NO JEFF KARSTENS
Your awesome emails!
MLB.tv, God's gift to baseball fans
Check in on the Giants & Angels
SPECIAL GUEST: Jason Black of HOT WATER MUSIC and SENSES FAIL
Ian's special day of baseball nerdery!
Upcoming Kowloon Walled City and Thrice news
And then Not Jose Mota
And we're done!
---
Tue, 10 April 2012
PRODcast 6: The Steve Garvey, You're Not My Padre Edition
And it goes a little sumthin' like this:
Emails
BL'AST!
Stupid shit
Kevin Goldstein interview!
Adios
---
Wed, 4 April 2012
PRODcast 5: The Peak Production Years
This is the last week of non-real baseball, so we had to go deep to come up with almost 2 hours of nonsense to talk about. We've got:
BOLD MLB Predictions!

MESHUGGAH

Your emails

Hall of Jeffs

BAHSTAHN

Sam Miller!
As always, thanks for listening!
---
Wed, 28 March 2012
PRODcast 4: The DadLap Edition
You sent us emails. We answered them.

We tell you about Unsane.

We talk Spring Training.

Hall of Jeffs. LOL of the Week. DADLAP.

Grant Brisbee talks about meeting Pat Burrell and explaining ERA+ to him.

Phoenix is a weird place with ghosts and guns. And ghosts with guns.
P.S.: Our sweet new theme song was written and recorded by Riley and Ian and mixed by Scott Evans.
---
Wed, 21 March 2012
PRODcast 3: The Babe Ruth Edition
Our longest episode yet, at nearly 90 minutes. We discuss:
Our cool new t-shirts
Hall of Jeffs update
Our musical guest: O'Brother
Two things that could sink the Giants and the Angels
South by Southwest from the musician's perspective
Fantasy baseball, pro and con
New Kowloon Walled City rekkid
---
Wed, 14 March 2012
PRODcast 2: The Second One
Episode 2 is in your earholes! We've got:
Riley's Spring Training Report

The Hall of Jeffs (and Geoffs)

Dog Shredder and the pro's and cons of Bad Religion
Thanks for listening!
---
Wed, 7 March 2012
PRODcast 1: The Maiden Voyage
Riley and Ian prattle on about:
The start of spring training
Their respective upcoming trips to the Cactus League
Season previews of the San Francisco Giants and the Los Angeles Angels of Anaheim
East of the Wall!
---