Wed, 28 October 2015
PRODcast 122: The Whirled Serious
This is the last show of the actual season, as we'll take next week off to mourn the profound loss of baseball and play some rock shows. Back in 2 weeks though!
(0:00-4:21) The open, where we tell you what's in store and commiserate about our intern situation.
(4:53-9:15) The musical guest: HEAT DUST. Buy "Heat Dust" here.
(9:15-27:49) Emails from Canada's best inbox-stuffers
(28:25-45:12) The baseball things
The World Series is upon us, and the Royals are rolling

Ruben Amaro is now … a first base coach?
Scott Servais is now an MLB manager but has no experience
Bud Black is one again and has lots
(45:45-51:05 ) Musical advice: How do you practice playing the drums when you ain't got no drums?
(51:05-56:34) This week's Old School Player of the Week is:
Lynn Jones
I had to go with a Royals player this week, and while Buddy Biancalana, Steve Balboni or Pete LaCock would have been a better (and more obvious) choice, I decided to go with the lesser-known Lynn Jones. Jones spent eight years in the bigs between 1979 and 1986, and won a ring with the Royals in '85 as a 32-year-old extremely shitty outfielder. (He had a 44 OPS+ that season.) In those eight years and almost 1000 ABs, Jones hit seven bombs, drove in 91 runs, slugged .321, and posted a -2.2 bWAR. Looking at his pics, you'd have to think that they kept him around solely because of his 80-grade DADGLASSES. (He might be crosseyed, which would explain a lot.)
After his playing career ended, Jones went on to coach in both the minors and majors, most recently in 2004 & 2005 with the Red Sox (dude's got two rings!), and is now a coach at his alma mater, Thiel College (which may or may not be a real school).
He also looks like Chris Freeman from Manchester Orchestra, and Thorny from Super Troopers.
---
Thu, 22 October 2015
PRODcast 121: WE ARE MURPHING SO HARD RIGHT NOW
It's almost the Whirled Serious and we are MURPHING so hard rn.
(0:00-6:00) The open, where we give you the show rundown and the latest on the OLiver saga.
(6:35-10:18) The musical guest: CULT LEADER. Buy "Lightless Walk" here.
(10:18-21:50) Emails from the Internet's Best Typists
(22:24-48:33) The human guest: David Roth of Vice Sports
(49:20-1:18:35) The baseball things
the TBS pitch tracker is still drunk

Broadcast booths and commercials: still awful

Cubes v. Meats

Jays v. Royals

Barry Zito has retired from baseball to become a professional musician

Donnie Basebulb is out as Doyers manager
(1:19:07-1:25:31) This week's Old School Player of the Week is:
RICK SWEET
Rick Sweet, who was taken in the 3rd round of the 1975 MLB draft, spent three years in the bigs as a catcher for the Padres, Mets and Mariners. In 272 career games, he hit .234 with 6 HR and 57 RBI, a .584 OPS and a 63 OPS, which was good for a -0.1 bWAR. He's been a minor league manager for many years, most recently as the skipper for the Nashville Sounds in 2014 & 2015 (the AAA affiliate of the Milwaukee Brewers).

The only sweet thing about Rick is that 80-grade pushbroom mustache, a 60-grade coif, and (depending on the photo you're looking at) 60-70 DADHAT which is most often a SADHAT.
---
Wed, 14 October 2015
PRODcast 120: OH, CANADUH!!!
Can you even after today's Jays-Rangers game? We can't! But we try. Because we must.
(0:00-7:08) The Open
(7:43-11:00) The Musical Guest: PIG EYES. Buy their stuff here.
(11:00-29:10) The Emails
(29:38-46:18) The Human Guest: Mauricio Rubio of Baseball Prospectus and BPWrigleyville
(46:50-1:02:40) The Baseball Things:
Astros: doomed by a bad 'pen

Royals: frustratingly stubborn and good

Ragnars: that was one helluvan implosion

Jays: our odd friends to the North

Doyers: Utley, Kershaw, and Greinke slide into a bar...

Mets: ridiculous rotation

Cubes - Schwarber is beasting, actually they're all beasting, they're in the NLCS!
(1:02:40-1:08:21) The Old School Player of the Week is:
RAFAEL RAMIREZ
a suggestion of Erick B - @ebenSF on Twitter, I went with Rafael Ramirez. He has a 60 FRO, 60 CREEPSTACHE, 60-65 DADHAT, a 70 DADLAP, and looks either completely terrified or totally confused in most photos I've found of him.
Ramirez spent 13 years in the bigs with the BARVES and Astros primarily as a SS, finished with negative WAR in six of those 13 seasons, and somehow finished 16th in the NL MVP vote after posting a 7 HR, 58 RBI season with a .705 OPS and 2.1 WAR. And he was an All-Star in 1984 even though he finished that season with 2 HR, 48 RBI and a .621 OPS. His Wikipedia page notes that he lead the league in double plays for four straight years (which is great because that's not a stat that matters at all). He was basically a worse Neifi Perez with better hair and a much more interesting face.
---
Thu, 8 October 2015
PRODcast 119: Grievances
(0:00-3:00) The open!
(3:55-13:20) Musical Guest: Kowloon Walled City. Buy "Grievances" here.
(13:20-29:00) Emails from the Internet
(29:35-52:00) The Baseballs: Playoffs, Personnel Changes, and Other Sundries
The play-in games
Sean Rodriguez hates Gatorade
Matt Williams and Co. got shitcanned, but LOLyd McCLOLndon hasn't been shitcanned … yet
New GMs in the AL West: Dipoto, Eppler, and Forst
Dogders-Mess; Crads-Cubes
(53:00-1:0:00) Old School Player of the Week:
JERRY REED
Not to be confused with the country singer and actor of the same name.
80 Creepstache, 70 Deathgaze, 60 Merm/Mullet, 60 DADHAT (during the Phillies years, it looks like he kept his hat in the trunk of his car or stuffed between the cushions on his sofa)
If you stare into Jerry Reed's dead eyes for long enough you will begin to feel your soul crater. Early in his career, he had a strong "Creepy Uncle" vibe, but developed a strong 80s cop/extra on the show "CHiPs" look towards the end of it.
Reed pitched in parts of nine seasons with the Phillies, Indians, Mariners and Red Sox from 1981 to 1990, appeared in 238 games (all but 12 in relief), and posted a 20-19 record with a 3.94 ERA, 4.15 FIP and a 1.354 WHIP and 18 saves.
Via Diamond Mines scouting report from 1988, he was described as a journeyman pitcher with mostly average stuff: 5 FB, 5 SL, 5 CH, 4 control. The perfect replacement-level arm.
---
Thu, 1 October 2015
PRODcast 118: I Can't SPROTS
Hello! We can no longer SPROTS. Can you too?
(0:00-4:55) The open, featuring our first ever sponsor: fandrool.com!
(4:55-7:05) Musical Guest: Chvrches. Buy Every Open Eye here.
(7:45- 24:15) Emails From The Internet
(25:00-52:52) The Baseballs - Playoffs, Unwritten Rules & Stuff
Playoff chatter - who's in, who's out, who's got a shot, who doesn't
The AL West is bonkers
AL MVP: Trout v. Donaldson - We have another stupid debate coming
Papelboner vs. Brace Hyper - fighting is dumb
Bud Norris - being a racist is also dumb
Dipoto to Seattle
(53:32-1:00:40) Musical Advice From These Guys
A burgeoning guitarist asks: How do I guitar?
Do I go down the route of just getting a guitar and teaching myself via YouTube videos, websites and books or do I get lessons?

(1:00:40-1:06:00) Old School Player of the Week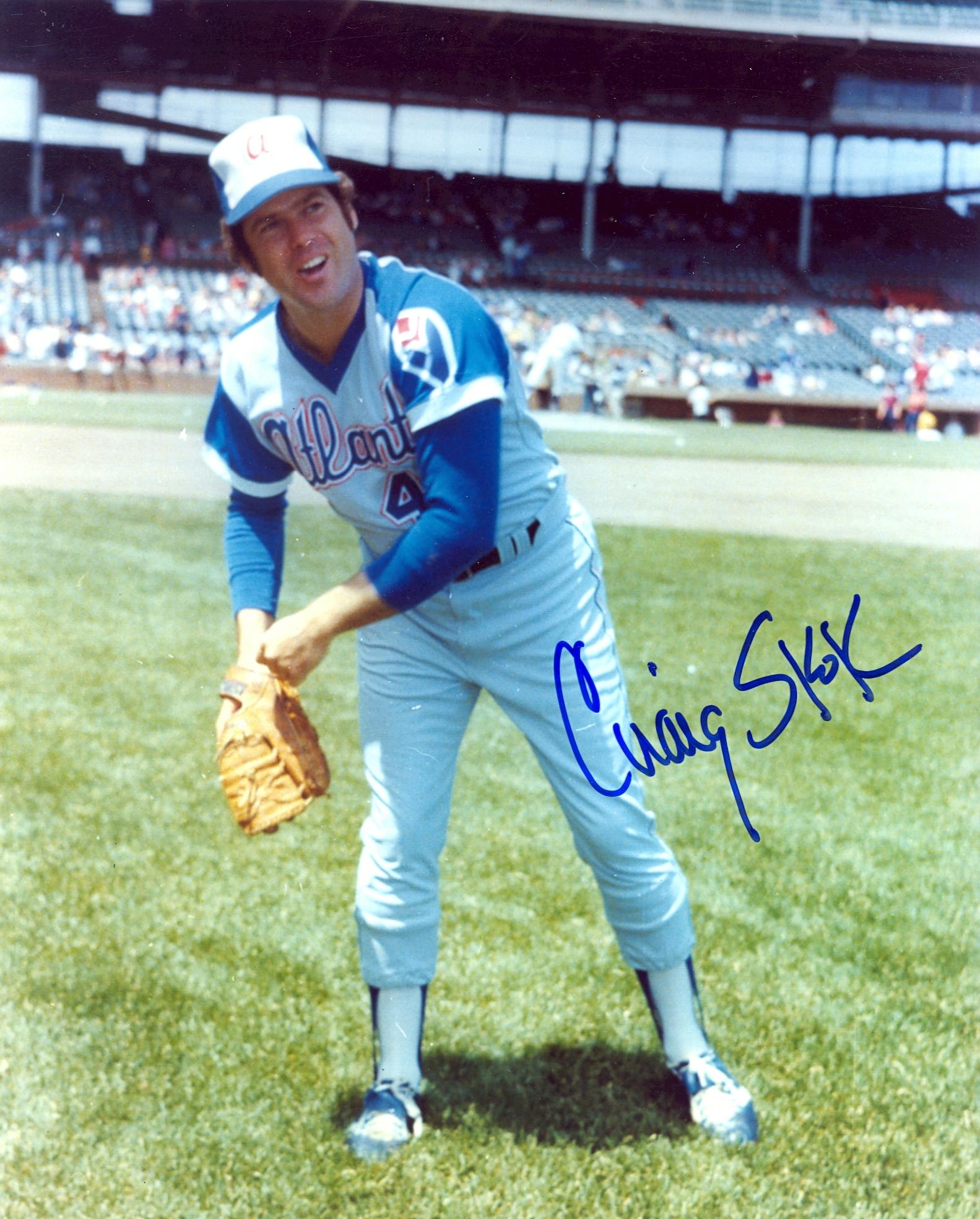 I found a guy who sucked. Craig Skok.
Craig Skok has an 80 Name, 80 DADHAT, and 60 DADLAP, and is a card-carrying member of the windbreaker-under-the-uniform club. He spent a portion of four seasons in the major leagues as a left-handed reliever with the Red Sox, Rangers and Barves. Craig Skok was not very big, weighing in at 190, but his length appealed to scouts. Craig Skok is hard to accurately describe given his short time in majors. Craig Skok disappeared in 1977, when he was released didn't play baseball at all. In 150 career innings, he went 4-7 with a 4.86 ERA.
And his middle name is Richard.

That's about all we know about Craig Skok.
Bye!
---