Thu, 12 November 2015
PRODcast 123: The Year-End Episode
This is it! The last show of 2015. Thanks for hanging out with us this season. Y'all made it fun. And weird.
(0:00-3:21) The Open
(3:21-7:30) The Musical Guest: LOMA PRIETA. Buy "Self-Portrait" here.
(8:03-25:27) Emails from the Internet's True Heroes
(26:07-1:03:44) The Human Guest: Andy McCullough of the Kansas City Star talks Gordo, Locain, Yost, and indie rock (?)
(1:04:17-1:19:49) Some baseball things that happened today, who cares
(1:20:30-1:27:25) The final Old School Player of the Week of 2015 is...
KEN REITZ
Ken Reitz, who was nicknamed "Zamboni" because he scooped up grounders on Busch Stadium's artificial turf, spent 11 years in the bigs (he gets a MLB pension!) as a third baseman with the Cards (twice), Cubes, Giants and Pirates. In those 11 years, while playing a position dominated by quality offensive player, he hit .260, with an abysmal .290 OBP, and .359 slugging. (That's a .649 OPS if you're keeping score at home and aren't good at maths.) Reitz won a gold glove in 1975, and was an All-Star in 1980 despite posting a -0.7 bWAR that year. WAR was not a friend of Ken's, as he finished his career with whopping -3.2 wins above replacement.
A #FUNFACT from Wikipedia: Reitz was not known for his base running speed. This is reflected in one dubious Major League record. Reitz holds the record for most career plate appearances (5079) among non-catchers who finished their careers with fewer walks than times he grounded into a double play.
That explains that anemic OBP, I suppose.

Reitz belongs in the DADHAT Hall of Fame, despite evading everyone's DADHAT radar up to this point. His mustache is pure 70s porn, and his hairdo is best described as a man sitting in a barber's chair holding a picture of a mushroom and telling his barber, "Make me look like that."
---
Wed, 28 October 2015
PRODcast 122: The Whirled Serious
This is the last show of the actual season, as we'll take next week off to mourn the profound loss of baseball and play some rock shows. Back in 2 weeks though!
(0:00-4:21) The open, where we tell you what's in store and commiserate about our intern situation.
(4:53-9:15) The musical guest: HEAT DUST. Buy "Heat Dust" here.
(9:15-27:49) Emails from Canada's best inbox-stuffers
(28:25-45:12) The baseball things
The World Series is upon us, and the Royals are rolling

Ruben Amaro is now … a first base coach?
Scott Servais is now an MLB manager but has no experience
Bud Black is one again and has lots
(45:45-51:05 ) Musical advice: How do you practice playing the drums when you ain't got no drums?
(51:05-56:34) This week's Old School Player of the Week is:
Lynn Jones
I had to go with a Royals player this week, and while Buddy Biancalana, Steve Balboni or Pete LaCock would have been a better (and more obvious) choice, I decided to go with the lesser-known Lynn Jones. Jones spent eight years in the bigs between 1979 and 1986, and won a ring with the Royals in '85 as a 32-year-old extremely shitty outfielder. (He had a 44 OPS+ that season.) In those eight years and almost 1000 ABs, Jones hit seven bombs, drove in 91 runs, slugged .321, and posted a -2.2 bWAR. Looking at his pics, you'd have to think that they kept him around solely because of his 80-grade DADGLASSES. (He might be crosseyed, which would explain a lot.)
After his playing career ended, Jones went on to coach in both the minors and majors, most recently in 2004 & 2005 with the Red Sox (dude's got two rings!), and is now a coach at his alma mater, Thiel College (which may or may not be a real school).
He also looks like Chris Freeman from Manchester Orchestra, and Thorny from Super Troopers.
---
Thu, 22 October 2015
PRODcast 121: WE ARE MURPHING SO HARD RIGHT NOW
It's almost the Whirled Serious and we are MURPHING so hard rn.
(0:00-6:00) The open, where we give you the show rundown and the latest on the OLiver saga.
(6:35-10:18) The musical guest: CULT LEADER. Buy "Lightless Walk" here.
(10:18-21:50) Emails from the Internet's Best Typists
(22:24-48:33) The human guest: David Roth of Vice Sports
(49:20-1:18:35) The baseball things
the TBS pitch tracker is still drunk

Broadcast booths and commercials: still awful

Cubes v. Meats

Jays v. Royals

Barry Zito has retired from baseball to become a professional musician

Donnie Basebulb is out as Doyers manager
(1:19:07-1:25:31) This week's Old School Player of the Week is:
RICK SWEET
Rick Sweet, who was taken in the 3rd round of the 1975 MLB draft, spent three years in the bigs as a catcher for the Padres, Mets and Mariners. In 272 career games, he hit .234 with 6 HR and 57 RBI, a .584 OPS and a 63 OPS, which was good for a -0.1 bWAR. He's been a minor league manager for many years, most recently as the skipper for the Nashville Sounds in 2014 & 2015 (the AAA affiliate of the Milwaukee Brewers).

The only sweet thing about Rick is that 80-grade pushbroom mustache, a 60-grade coif, and (depending on the photo you're looking at) 60-70 DADHAT which is most often a SADHAT.
---
Wed, 14 October 2015
PRODcast 120: OH, CANADUH!!!
Can you even after today's Jays-Rangers game? We can't! But we try. Because we must.
(0:00-7:08) The Open
(7:43-11:00) The Musical Guest: PIG EYES. Buy their stuff here.
(11:00-29:10) The Emails
(29:38-46:18) The Human Guest: Mauricio Rubio of Baseball Prospectus and BPWrigleyville
(46:50-1:02:40) The Baseball Things:
Astros: doomed by a bad 'pen

Royals: frustratingly stubborn and good

Ragnars: that was one helluvan implosion

Jays: our odd friends to the North

Doyers: Utley, Kershaw, and Greinke slide into a bar...

Mets: ridiculous rotation

Cubes - Schwarber is beasting, actually they're all beasting, they're in the NLCS!
(1:02:40-1:08:21) The Old School Player of the Week is:
RAFAEL RAMIREZ
a suggestion of Erick B - @ebenSF on Twitter, I went with Rafael Ramirez. He has a 60 FRO, 60 CREEPSTACHE, 60-65 DADHAT, a 70 DADLAP, and looks either completely terrified or totally confused in most photos I've found of him.
Ramirez spent 13 years in the bigs with the BARVES and Astros primarily as a SS, finished with negative WAR in six of those 13 seasons, and somehow finished 16th in the NL MVP vote after posting a 7 HR, 58 RBI season with a .705 OPS and 2.1 WAR. And he was an All-Star in 1984 even though he finished that season with 2 HR, 48 RBI and a .621 OPS. His Wikipedia page notes that he lead the league in double plays for four straight years (which is great because that's not a stat that matters at all). He was basically a worse Neifi Perez with better hair and a much more interesting face.
---
Thu, 8 October 2015
PRODcast 119: Grievances
(0:00-3:00) The open!
(3:55-13:20) Musical Guest: Kowloon Walled City. Buy "Grievances" here.
(13:20-29:00) Emails from the Internet
(29:35-52:00) The Baseballs: Playoffs, Personnel Changes, and Other Sundries
The play-in games
Sean Rodriguez hates Gatorade
Matt Williams and Co. got shitcanned, but LOLyd McCLOLndon hasn't been shitcanned … yet
New GMs in the AL West: Dipoto, Eppler, and Forst
Dogders-Mess; Crads-Cubes
(53:00-1:0:00) Old School Player of the Week:
JERRY REED
Not to be confused with the country singer and actor of the same name.
80 Creepstache, 70 Deathgaze, 60 Merm/Mullet, 60 DADHAT (during the Phillies years, it looks like he kept his hat in the trunk of his car or stuffed between the cushions on his sofa)
If you stare into Jerry Reed's dead eyes for long enough you will begin to feel your soul crater. Early in his career, he had a strong "Creepy Uncle" vibe, but developed a strong 80s cop/extra on the show "CHiPs" look towards the end of it.
Reed pitched in parts of nine seasons with the Phillies, Indians, Mariners and Red Sox from 1981 to 1990, appeared in 238 games (all but 12 in relief), and posted a 20-19 record with a 3.94 ERA, 4.15 FIP and a 1.354 WHIP and 18 saves.
Via Diamond Mines scouting report from 1988, he was described as a journeyman pitcher with mostly average stuff: 5 FB, 5 SL, 5 CH, 4 control. The perfect replacement-level arm.
---
Thu, 1 October 2015
PRODcast 118: I Can't SPROTS
Hello! We can no longer SPROTS. Can you too?
(0:00-4:55) The open, featuring our first ever sponsor: fandrool.com!
(4:55-7:05) Musical Guest: Chvrches. Buy Every Open Eye here.
(7:45- 24:15) Emails From The Internet
(25:00-52:52) The Baseballs - Playoffs, Unwritten Rules & Stuff
Playoff chatter - who's in, who's out, who's got a shot, who doesn't
The AL West is bonkers
AL MVP: Trout v. Donaldson - We have another stupid debate coming
Papelboner vs. Brace Hyper - fighting is dumb
Bud Norris - being a racist is also dumb
Dipoto to Seattle
(53:32-1:00:40) Musical Advice From These Guys
A burgeoning guitarist asks: How do I guitar?
Do I go down the route of just getting a guitar and teaching myself via YouTube videos, websites and books or do I get lessons?

(1:00:40-1:06:00) Old School Player of the Week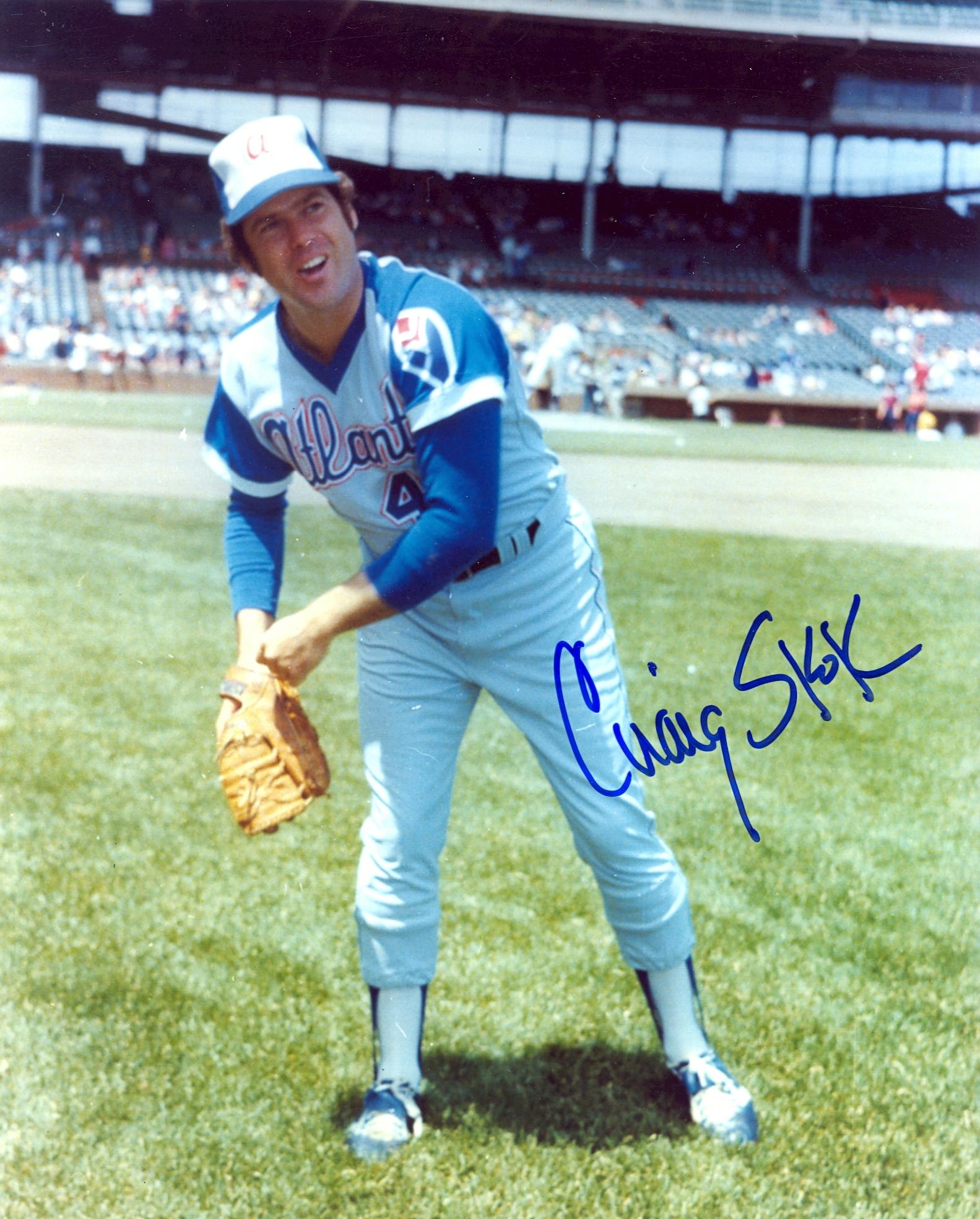 I found a guy who sucked. Craig Skok.
Craig Skok has an 80 Name, 80 DADHAT, and 60 DADLAP, and is a card-carrying member of the windbreaker-under-the-uniform club. He spent a portion of four seasons in the major leagues as a left-handed reliever with the Red Sox, Rangers and Barves. Craig Skok was not very big, weighing in at 190, but his length appealed to scouts. Craig Skok is hard to accurately describe given his short time in majors. Craig Skok disappeared in 1977, when he was released didn't play baseball at all. In 150 career innings, he went 4-7 with a 4.86 ERA.
And his middle name is Richard.

That's about all we know about Craig Skok.
Bye!
---
Wed, 9 September 2015
PRODcast 117: What A Fool Believes
This week's episode is a short sharp shock to your Matt Harvey-fatigued brain. Get in, get out, get back to work.
(0:00-5:50) The open, and our musical guest: MICHAEL FREAKING McDONALD
(6:30-24:44) The emails
(25:13-42:48) The baseball things:
The Angels and Giants have collapsed, and we as fans are left with nothing
The Rangers are rolling, and only a game behind the Astros … how?
The Blue Jays are destroying, run diff of ~200 (196), ~100 (88) more RS than any other team
NL seems to be pretty much wrapped up - LAD, STL, NYM, PIT, CHC
Matt Williams is a bad manager, maybe the worst
Cardinals still employing Devil Magic
(42:35-49:27) THe old School Player of the Week Is:
BOB DETHERAGE
This is the only known photo of Bob and his 70-grade DADHAT, DADGLASSES, STORKNECK, and PORNSTACHE. Bob was a lanky OF who played in 20 games for the Royals in 1980. In 26 career ABs he posted a .308 BA w/ two doubles, a bomb, seven RBI and a stolen base. And that was it. After spending 8 seasons in the minors, he sniffed the bigs for 20 games, played one more season at AAA Omaha in 1981 and hung 'em up at age 26.
---
Wed, 12 August 2015
PRODcast 116: THE EMAILS, THE EMAILS
Welcome to the almost-all-email edition. If this show sucks, you have only yourselves to blame!
We'll probably take a haitus after this one, as real life is inflicting itself upon us. We hope to be back soon!
(0:00-3:15) The open
(3:58-7:10) The musical guest: TEMPLES. Buy "Sun Structures" here.
(7:10-27:20) Email segment 1
(28:05-57:36) Emails segment 2
(58:10-1:07:47) The baseball things:
Blue Jay never gon' lose agin
DiPoto to Red Sawx
Iwakuma no-no
(1:08:24-1:21:10) Musical advice
Jordan asks how we listen to new albums
Tony asks about buying used gear and our feelings about the current state of the Barves
(1:21:10-1:27:20) And the Old School Player of the Week is:
AL COWENS
Al Cowens grades out as follows: DADHAT, 70 AFRO, 60 DADLAP, 70 DADGLASSES
Born in Compton, he could pass for Humpty Hump from Digital Underground in a baseball uniform. He looks confused as hell in most photos which is probably due in large part to this …
Cowens was drafted in the 75th round of the 1969 MLB draft, but managed to play 13 seasons in the bigs with the Royals, Angels, Tigers and Mariners as a right fielder. He peaked with the Royals in 1977 at age 25, posting an .885 OPS, w/ 23 HR & 112 RBI, a bWAR of 5.3, a second place finish in the AL MVP voting and a Gold Glove. He never sniffed that kind of production again and died of a heart attack at age 50. Baseball and life are weird things.
via Wikipedia:
A notable feud started between Cowens and Texas Rangers reliever Ed Farmer early in the 1979 season. In the May 8 game at Arlington Stadium, a Farmer pitch thrown in the top of the 5th inning fractured Cowens' jaw and broke several teeth;[1] Cowens would miss 21 games. Farmer also hit Cowens' teammate Frank White in the same game and broke his wrist[2] and caused him to miss 33 contests. The following year, in a game between the Detroit Tigers and the Chicago White Sox at Comiskey Park on June 20' 1980' Cowens (now a Detroit Tiger) hit an infield grounder against Farmer (pitching for the White Sox). While Farmer watched his infielder make the play, Cowens ran to mound and tackled the pitcher from behind, instead of running to first base; getting in several punches before the benches cleared and the two were separated.[2] Cowens was suspended for 7 games and a warrant was issued for his arrest in Illinois' forcing him to skip the remainder of the series. Later Farmer agreed to drop the charges in exchange for a handshake' and the 2 players brought out the lineup cards before the game on September 1. However, future appearances for Cowens in Chicago were greeted with a "Coward Cowens" banner.
Related: Ed Farmer seems like a dick.
---
Mon, 3 August 2015
PRODcast 115: Blame Canada
We have a wonderful, semi-Canadian-themed episode for you this week! We hope you enjoy it.
(0:00-5:10) The open
(5:48-10:18) The musical guest: CHELSEA WOLFE. Buy "Abyss" here. Stream it here.
(10:18-22:13) Generally baseball-themed emails from non-Canadians with bonus Heavy Metal Bands to Jack Off To segment
(22:52-46:18) Our human guest: Drew Fairservice of the Birds All Day podcast, talkin' all things Jays.
(46:57-1:09:14) The baseball stuff. Mostly trade-related, with some bonus other nonsense.
Carl O'Sgomez to the Astros

Leake to the GAINTS

AJ Preller and the Padres don't do nuthin'

Cespedes to the Mets

Haren to the #CUBES

Parra to the Orioles

CJ Wilson is done, but his teammates don't believe him, Weaver might be done too

The Hiroshima Carp wore denim uniforms because Japan
(1:09:52-1:14:44) This week's Old School Player of the Week is:
WILLIE MUELLER
70 Merm, 70 DADGLASSES, 30 stache, 60 DORKHAT
Mueller was a brutish 6'4", 220 lb. reliever who pitched in two seasons for the Milwaukee Brewers (1978 & 1981). In those two seasons, he pitched in six games, logged 14 ⅔ innings, posted a 6.14 ERA and a 1.773 WHIP. He spent 10 years toiling in the minors before hanging up his spectacles after the 1983 season at age 26.
Mueller's claim to fame is that he played the Duke, a menacing Yankees reliever, in the movie Major League. He's now the pitching coach at Concordia University of Wisconsin.
---
Wed, 29 July 2015
PRODcast 114: THE HOT STOOOOOOOOOOOOOOOOVE!
Your favorite player probably got traded this week.
(0:00-4:30) The open.
(5:15-7:45) The musical guest: Ryley Walker. Buy "Primrose Green" here.
(7:45-17:30) Emails from people named Chris.
(18:15-40:45) Baseball things:
Literally everyone was traded today. No on'e uniforms fit, and spelling errors abound. What are we going to do with all these leftover bobbleheads??
Cueto & Zobrist to the Royals, Kazmir to the Astros, Tulo to the Blooj A's, Latos & Morse to the Dodgers, Papelboner to the Nats, Hamels to Rangers, Gomez to Mets (OR NOT), LAD/ATL/MIA three-way
(41:17-46:40) Musical advice: If you choose to sit down at a show, have you given up on life?
(46:40-53:40) This week's Old School Player of the Week is:
MIKE PROLY
I discovered this gem last week and couldn't resist the urge to flood our Twitter feed with pics and things Mike Proly did. Some of my favorites …
Mike Proly wishes he didn't have to wear that dumb [White Sox] uniform, amirite?

Mike Proly went a little overboard at the bar last night.

From Drew Fairservice: "Mike Proly drives a Trans Am. Mike Proly is the physical embodiment of despair on on a baseball card."

Mike Proly locked himself out of his apartment and thinks he proly left the stove on.

Mike Proly thought his girlfriend Crystal was being honest when she said she was quitting stripping so she could go back to school.

Mike Proly thought he'd have more time to work on the 1983 Pontiac Firebird that's been on blocks in his front yard for 17 years.

Mike Proly wishes he were "anywhere but here" ALL OF THE TIME.
Mike Proly could very easily pass for one of Will Forte's SNL characters, and he is truly one of the saddest, mouselike humans to ever grace a baseball card. He's got a 60 DADHAT, a plus plustache, 70 70s hair and 80 chest hair. Proly pitched in the bigs for seven seasons (from 1976 to 1983) with the Cards, White Sox, Phillies and Cubes, primarily as a reliever. He walked 195 batters and struck out 185 in 545 ⅔ innings, and had a career WHIP of 1.330. Proly is quoted extensively in a 1985 article from the Chicago Tribune on spitballs, Vaseline balls and ball-scuffing. Apparently he did all of those things to no avail. He now sells insurance.
---
Mon, 20 July 2015
PRODcast 113: Dennis Lamp Would Like to Sell You Some Cod
(0:00-6:06) The open
(6:40-30:06) The non-Canadian emails. Stream "Opposite Field" here.
( 30:40-50:57) The baseball things.
ASG recap: Mike Trout is good, and so is the new HR Derby format
The stove's getting hot: Cueto, Hamels, Samardzija, Bruce, and more
(50:57-1:12:42) The human guest: Eric Stephen of True Blue LA.
(1:13:17-1:19:50) The Old School Player of the Week:
DENNIS LAMP
55 (70 ceiling) DADHAT, 70 DADGLASSES, PLUS-PLUSTACHE, and apparently he cloned his mustache and replaced his eyebrows with it.
Dennis Lamp played 16 MLB seasons with the Cubes, White Sox, Blue Jays, A's, Red Sox and Pirates. His peak years (1978-1980) were spent as a middling starter, but he spent the remainder of his career as a mediocre arm out of the pen. He is responsible for surrendering Lou Brock's 3000th hit, as well as Cal Ripken Jr.'s first MLB hit.

Mind blown: He has worked behind the seafood counter at Bristol Farms in Newport Beach since 2004.
---
Thu, 9 July 2015
PRODcast 112: Failure Is Not An Option, Unless You Want To Listen To Them
Don't get it twisted: Failure is ALWAYS an option.
(0:00-4:23) The open
(4:55-12:20) The musical guest: FAILURE. Buy "The Heart Is a Monster" here.
(12:20-31:45) Electronic mail from weirdos
(32:15-59:30) Pipin'-hot baseball takes
RIP Alex Gordon, RIP Miggy
Matz' latz
#FirstPlaceAstros lead is dwindling; Evan Gattis' absurd tomahawk chop
Mike Trout is beasting (again). Fun w/ arbitrary end points … last 11 games, .368/.510/.868/1.378 OPS, 6 HR, 10 RBI
Halos have won 5 in a row, 9 of last 10
Huston Street angered the baseball gods and is suffering their wrath
All-Stars announced, final votes
HR Derby field announced, who u got?
(1:00:08-1:05:10) Musical advice: What next for a new band, play shows or record?
(1:05:10) This week's OLD SCHOOL PLAYER OF THE WEEK IS...
CARMEN FANZONE
An 80-grade name. A 60 - 70 mustache. 50 DADHAT. And a 70 horn player. Fanzone played five years as a utility player and pinch hitter in the bigs with the Red Sox and Cubes. Traded to the Cubes in 1971 for Phil Gagliano, which is the most Italian trade. Never played in more than 86 games in a season, has 20 career bombs, -0.8 WAR. Fanzone became a jazz flugelhorn player after his baseball career ended.
---
Wed, 1 July 2015
PRODcast 111: The LOLZ AngeLOLZ AngLOLZ
Man, those Angels. What a shitshow, amirite? Anyway. Here's the show.
(0:00-4:20) The open
(5:00-9:45) Musical guest: MUTOID MAN. Buy "Bleeder" here.
(9:45-20:20) The emails
(21:00-50:40) The baseball things
GODDAMNIT ANGELS

Stanton's hand :(

#FirstPlaceAstros - CORREA and LOLberholtzer

The best fans in baseball root for the best team in baseball, the CRADNALZ

It's an odd year and the GAINTS are in the mix

The DOGDERS are good because -- or in spite -- of Puig?

Haha, the All Star Game though

They changed some of the HR Derby rules, but not the one that mattered: banishing Chris Berman to the depths of the Marianna Trench

Pete Rose is still a dipshit
(51:10-1:00:20) Musical advice: touring vs. fests, pro's and cons
(1:00:20-1:05:52) This week's The Old School Player of the Week is ...
VICENTE ROMO
This potato-headed, windbreaker-under-the-jersey, plus-DADHAT-sporting weirdo is a true gem. I'm guessing his hat is a size 8 ¾. And that pose he's fond of striking … it's like a half pre-creepy hug, half creepy uncle-pretends-to-be-the-boogeyman kinda thing. 100% NOT a baseball move. 100% weird.
His nickname was "Huevo", which one can only assume must be a nod to his giant dome, rather than his one gigantic testicle. (Not true.) Huevo played seven years (for six different teams) as a long reliever/spot starter in the majors before heading to Mexico for seven years. He returned to the bigs with the Dodgers at age 39 and appeared in 15 games.
Career totals: 32-33, 3.36 ERA, 3.80 FIP, 1.315 WHIP, and 1 HR on May 30, 1980 vs. the White Sox.
---
Wed, 27 May 2015
PRODcast 110: We Are Currently Occupying The Space Between Derrel Thomas' Front Teeth
Hey, y'all! We're back from turrrr and ready to talk about baseball. Have some!
(0:00-2:40) The open
(3:20-8:30) The musical guest: YAUTJA. Buy "Songs of Descent" here.
(8:30-27:20) The emails
(28:00-59:30) The baseball things
We thought we'd cursed the Astros with our last PROD, but we guess we didn't
The TWINT are good?
The Royals are telling PECOTA to eat it
The A's are a garbage fire
Bryce Harper is a golden god … finally
Pitchers be goopin' their forearms
Dan Jennings is General Manager Manager
When will TRAID season heat up?
(1:00:00-1:09:05) Musical advice: Balancing creative endeavors and "real life" -- can it be done?
(1:09:05-1:12:05) The Old School Player of the Week:
DERREL THOMAS
70 grade DADGLASSES, 70 grade DADHAT, 80 grade DADLAP, 80 grade TOOTHGAP
Can we be certain that this isn't an alias for Ron Washington? A Dave Chapelle character? A figment of our imagination?
Thomas played 15 seasons for the Astros, Padres, Giants, Dodgers, Expos, Angels and Phillies as a 2B, SS and OF. He had a career average of .249, OPS of .649, OPS+ of 84, a career WAR of 6.6. Thomas was a part of the Dodgers' WS championship team in '81, holds the unique distinction of playing every position (except pitcher) in the bigs, and currently coaches at the Adrenaline Athletic Training Center in Riverside, CA.
---
Mon, 4 May 2015
PRODcast 109: #FirstPlaceAstros
As the title suggests, this week's show is all about the Phillies.
(:40-2:33) The open, wherein we lay out our thesis statement
(3:06-7:20) The Musical Guest: COLISUEM. Buy "Anxiety's Kiss" from Deathwish (physical and digital) or from Bandcamp (digital only).
(7:20-19:18) Your emails get read
(19:48-47:00) Our Human Guest: James Yasko of Astros County
(47:32-1:01:40) The Baseball Topics:
#FirstPlaceAstros
Roen Ronicke got douched
R.I.P. Jeff Karstens, True Face of MLB
(1:02:22-1:08:20) The Old School Player of the Week:
80 DADHAT, 70 CREEPSTACHE, 70 DADLAP
10 years in the bigs as a MIF with the Pirates, Indians, Mariners and Cubes. Career WAR of 1.8, OPS of .608.
That time the Yankees almost traded Mariano for Felix Fermin.
Goodbye!
---
Mon, 27 April 2015
PRODcast 108: Cool Your Jets
Unlike our usual shows, this one is actually good! We encourage you to listen.
(0:00-3:48) The open
(4:20-8:15) The musical guest: SQUAREPUSHER. Buy "Damogen Furies" here.
(8:15-22:57) Email from around North America
(23:24-49:44) A discussion with Jess Spector of The Sporting News
(50:20-1:20:10) The baseball topics
#FirstPlaceAstros
The Royals want to fight everyone
Josh Hamilton goes back to TEX, the AngLOLs are a joke
Wainwright's achilles, Scherzer's thumb - THE DH ARGUMENT IS BACK! Pick a side. Or don't.
The Brewers are hot garbage
Orioles and MLB making the right descisions in the face of some heavy real-life shit
(1:20:37- 1:30:05) The Old School Player of the Week:
CRAIG KUSICK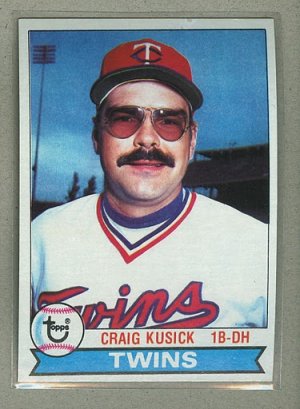 70 DADGLASSES, 70 DADHAT, 70 DADLAP, 60 STACHE
Kusick, who looks like he won an invite to baseball fantasy camp, was an honest to goodness MLB player from 1973-79 with the Blue Jays and Twins. A 1B/DH, he posted a career average of .235, 105 OPS+, and 3.8 WAR. He also pitched in a game for the Blue Jays in 1980, a 24-2 loss to the California Angels, and went 3 ⅔ innings and giving up 2 ER on three hits (one of which was a bomb). If you were to see a photo of him at any point in his career, "professional athlete" would be about the 278th occupation you'd peg him as having.
Kusick is now deceased, but will remain awesome forever.
Bye!
---
Mon, 20 April 2015
PRODcast 107: Dirty Slidin' Into Your DMs Like Whoa
We did that thing again!
(0:00-3:11) The open
(3:39-9:30) The musical guest: SUFJAN STEVENS. Buy "Carrie and Lowell" here.
(9:30- 31:25) Emails from Mostly Canadians
(31:53-1:01:58) The baseball blather
ROYALS VS. A's: Dirty slides and general chippiness

Tossing dudes w/o a warning: Good? Bad?

Kris Bryant's debut: much ado about nothing, and the dawn of the new #Cubes?

Adrian Gonzalez was out of his mind (until yesterday). and so is Nellie Cruz

A-Rod is too, milestone clauses in his contract, 'roids, and that 471 ft. bomb

Mike Trout is Mike Trout - fastest to 100 HR and 100 SB. Can the best player in baseball actually be underrated?

The Tigers are good, The Marlins are a Small Sample Size dumpster fire
(1:02:24-1:16:41) Ask Two Idiots about Music. Bennett asks about the mechanics of reunions and times we've almost died at shows.
(1:17:11-1:24:23) THE OLD SCHOOL PLAYER OF THE WEEK:
PAT SHERIDAN
60 DADHAT, 70 CREEPSTACHE, 70 DADGLASSES, 80 TOOTHGAP, 50 70's HAIR
Sheridan was a beanpole (6'3", 175 lbs) and played nine seasons for the Royals, Tigers and Giants as an OF with the rare "bats left, throws right" combo. He was a career .253 hitter, hit 51 HR, drove in 257 runs, and posted a 5.5 bWAR in those nine seasons. He looks like he could just as easily be a part of an Amber Alert as he could fit on the pre-Sogard evolution chart. He could also be Paul Sporer's dad.
---
Tue, 14 April 2015
PRODcast 106: Build Me Up Buttercup
Good job guys, good effort.
1. The Open
2. The Musical Guest: ROMAN CITIES. Buy "The Sharksleep Sessions" here.
3. The Emails
4. The Human Guest: Christopher Crawford of Baseball Prospectus. Check out The Draft to the Show kickstarter here.
5. The Baseball Things!
Ugh, the Josh Hamilton fiasco.
Small-Sample-Size Theater! Who's hot. Who's not. None of it matters!
But the bottom 10 producers by fWAR are stull amusing.
Mookie Betts and George Springer: HOTT. "World Champion" Giants: NOTT.
Diamondbacks are being bush-league... again.
6. YE OLDE OLDE SCHOOLE PLAYER of the WEEKE: ROSS GRIMSLEY
80-grade merm, 60 DADHAT, 60 mustache, dead grey eyes, and he looks like he should be in Jethro Tull.
Nicknamed "Scuz" or "Crazy Eyes", Grimsley played 11 seasons with the Reds, Orioles, Expos and Indians as a LHP (mostly a starter). He was an All-Star in '78. Won 124 games, had a 3.81 career ERA, and a 1.306 WHIP. Comps are Tom Browning, Bill "Spaceman" Lee, Bud Black and Frank Viola.
He's been a minor league pitching coach for the Giants for several years and is currently the pitching coach for the Richmond Flying Squirrels.
---
Mon, 30 March 2015
PRODcast 105: Professional Gnostication, our 2015 MLB Preview Episode
One hour, in and out like a goddamn surgical strike. BAM.
(0:00-5:40) The Open, with Musical Guest John Fogerty
(7:00-26:40) Electronic Mail from Weirdos
(27:35-49:20) 2015 MLB Previews and Predictions
(50:05-57:40) The Old School Player of the Week:
SIXTO LEZCANO
*only has five toes (per foot)
60-grade DADHAT, 60-grade 'do, 20-grade facial hair, eyes that are either wonky as hell or kinda dreamy (depending on the pic you're looking at), and MAJOR props for rocking the windbreaker underneath the jersey … because "outerwear" is merely a suggestion. I'd like to think that dudes who have total disregard for layering frequently wear their underwear on the outside of their pants.
Twelve-year career with the Brewers, Cardinals, Padres, Phillies and Pirates.
Career numbers: .271, 124 OPS+, averaged 2.3 WAR a year, won a GG in 1979 and finished 15th in the NL MVP voting, from 1976-1979 he was a 4-win player in his age 22-25 seasons, had a bizarre year in 1977 in which he hit 21 bombs but only drove in 49 runs.
---
Mon, 23 March 2015
PRODcast 104: More Like DatDudeOBP, Amirite?
PRODcast 104 has no guest and lots of swearing. We hope that's OK with you!
(0:00- 4:07) Hello!
(4:44-8:10) Musical Guest: VIET CONG.
(8:10-11:30) Hot Take of the Week / Fuck That Guy of the Week: The human pile of garbage who called 13-year-old girl and national hero Mon'e Davis a "slut." ("Fuck That Guy" is respectfully borrowed from the now-deceased Short Corner Podcast w/ Paul Shirley & former guest Justin Halpern)
(11:30-30:50) Electronic Mails
(31:22-1:00:01) Baseball things!
Can the season just start already?
Hyun-Jin Ryu has a bum shoulder, Dodgers rotation is screwed
Zack Wheeler is the latest TJ victim (Stanford SP Cal Quantrill too)
Matt Harvey is back and looking great
Marlins lock up Yelich. Are they contenders?
What about the Mariners?
This Brandon Phillips quote is … uh …
(1:00:45-1:09:19) This week's Old School Player of the Week is:
LENN SAKATA
70-grade DADHAT, 70-grade DADGLASSES (not pictured) 60-grade DADLAP (in most photos, due in large part to the sansabelt era), 80-grade lettuce. And a very fun name to say.
Lennsakata spent eleven years in the bigs with the Brewers, Yankees, Orioles and A's. He was the quintessential late-70s/early-80s replacement-level utility player – 2B, SS, 3B, OF, DH. Averaged 0.3 WAR and hit .230 over his career. Did lots of things. None of them particularly well. When he was with the Yankees, he hit the first ball Riley ever "caught at a game" during BP.
---
Mon, 9 March 2015
PRODcast 103: Tommy John Gone Done Did It Again
Quick and dirty episode for you this week. Here it go:
- The open (0:00-2:12)
- The musical guest: TORCHE. Buy RESTARTER here. (2:50-5:35)
- EMAILS (5:35-20:10)
- A belated HOT TAKE (20:10-24:10)
- Baseball stuff! (24:50-43:55)
Riley's return to the diamond!
Yu Darvish goes down :(
Hunter Pence too :((
And the Josh Hamilton situation, ugh :(((
Ned Yost's favorite Radiohead album is ___________.
Baseball Prospectus under new ownership
- Musical advice: Band names that evoke their music? Bonus baseball question: Acceptable jersey/shirsey wearing? (44:35-55:20)
- Old school player of the week: LEE MOTHERFUCKIN' TUNNELL (55:20-1:03:20)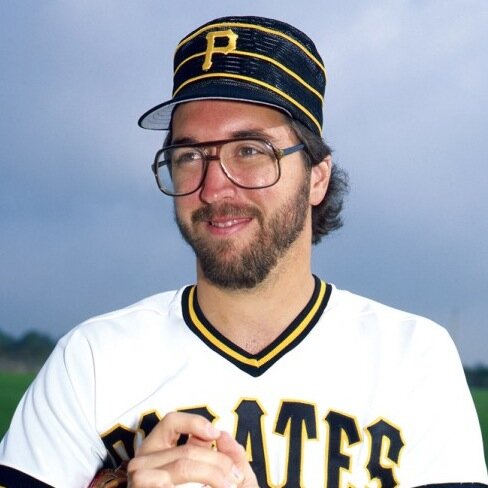 80 DADHAT, 80 DADGLASSES, 55 BEARD, 30 CHIN, 70 DORKBUILD
Quite possibly the beta version of Eric Sogard
Pitched six years in the bigs with the Pirates, Cards & Twins as a starter and reliever. 22-28, 4.23 ERA, 1.477 WHIP. He was also busted for soliciting an internet prostitute, and being an outspoken advocate for Christianity. WHOOPS.
Comps are nobody you've ever heard of, but some plus-plus-names including …
Yank Terry (977)
Dutch Levsen (973)
Doyle Lade (973)
Bert Husting (971)
Al Santorini (971)
---
Mon, 23 February 2015
PRODcast 102: Yorn Mawncawder Is A Red Sawk
(0:00-3:30) The open
(4:27-9:20) The musical guest: BABY BOY. Buy 2015 here.
(9:20-14:47) The Pipin'-Hot Take of the Week: Mat Latos, Kind of a Dick.
(15:30-35:45) We Read from the Electronic Mail Sac
(36:20-56:10) The Baseball Blather
Sam & Ben are running an independent baseball team this summer -- The Sonoma Stompers

MONCADA to BoSOX (Jerry Remy will pronounce his name "YORN MAWNCAWDER")

Pitchers and catchers report! Beat writers are taking horrible photos.

Didja hear? A-Rod's back!

BJ Upton is changing his name to Melvin

John Axford's Oscar predictions – 18 for 18 in 2014. How'd he fare in 2015?
(56:10-1:01:11) The Old School Player of the Week: WARREN BRUSSTAR
Gaze upon his holy visage.
Brusstar played nine seasons with the Phillies, White Sox and Cubs as a reliever. 28-16, w/ a 3.51 ERA, 14 saves, 1.360 WHIP. He was drafted four (!) times, has an incredible merm, a 70-grade scowl, 70-grade DADHAT, and a serious plustache.
---
Mon, 9 February 2015
PRODcast 101: The Other One With Woj
Welllllll... this one is a littl rough around the edges, like a feral cat or a fringe-y prospect. But hang with it and we're sure you'll see the upside. Behold, it's PRODcast 101: The Other One with Woj!
0:00-2:50 -- The open
3:15-7:10 -- The musical guest: Title Fight. Buy HYPERVIEW here.
7:10-13:45 -- The pipin' hot take: Leave college baseball's balls alone.
14:20-24:00 -- Your emails
24:00-54:25 -- Jason Wojciehowski, co-editor of the Baseball Prospectus Annual, A's ESPN Sweet Spot Blogger, co-host of the Back Of The Bullpen podcast, Lawyer, owner of several ties.
55:00-1:13:38 Baseball blather!
Medium-Sized Regular Season Game James to the Padres

The Tigers are hurting; luckily for them they plat in the worst division in baseball

Josh Hamilton is Josh Hamiltoning the shit out of his stay with the Halos

Yoan Moncada is like Yasiel Puig times Yoenis Cespedes and your team probably isn't going to get him
1:14:10-1:17:10 -- Not Jose Mota's Skymall Item of the Week: An exclsuive of the Productive Outs PRODcast. This week: The Giant Male Silverback Gorilla Statue
1:17:10-1:20:30 -- The Old-School Player of the Week: Nino Espinosa
80 DADHAT, 80 AFRO, 70 STACHE, ZERO FUCKS GIVEN
RHP - 8 years in the bigs with the Mets, Phillies and Blue Jays from 1974 to 1981. Career record of 44-55, ERA of 4.17, WHIP of 1.362. Comps: Bob Milacki and John Lannan.
THANKS FER LISSNIN'!
---
Mon, 26 January 2015
PRODcast 100: We Didn't Get Hired by Major League Teams
The long-awaited, moderately outated, almost certainly hated PRODcast 100 for your earholes!
We're shooting for a shorter, tighter show in 2015 and this here's the maiden voyage. It goes like this:
(0:00-3:50) The intro!
(4:23-7:50) The musical guest: STURGILL SIMPSON. Buy "Metamodern Sounds in Country Music" here.
(7:50-13:30) The Pipin' Hot Take: Rob Manfred's proposal to outlaw the shift.
(13:10-32:05) Your emails.
(32:45-57:03) The baseball blather:
The Cubes' moves

The Padres' overhaul

The A's fire sale and subsequent rebuild

Astros land Gattis, move Fowler, look (dare we say … ) good?

Scherzer to the Nats
(57:40-1:03:00) Ask a Musician: Should a band attempt to continue once it's lost a founding member/frontperson?
(1:03:00-1:08:40) We are joined by a Very Special Guest!
(1:08:40-1:13:03) Wherein we profess our love for Rowland Office and bid you a fond farewell.
Please subscribe on iTunes and stitcher, and rate and review us! Thanks for your kind indulgence.
---